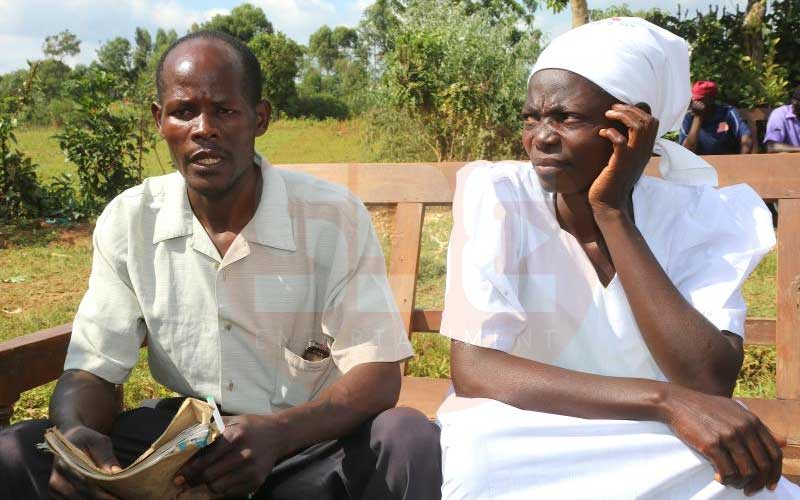 A mother hen's jealous guard over her brood caused the death of an infant in Shikokhwe village in Malava, Kakamega County on Christmas Day leaving a distraught mother in tears.
Six-month-old Haggai Bushuru was buried yesterday as irate villagers decapitated the hen which is said to have turned its fury on the baby after his mother attempted to chase it away.
The mother hen was guarding its one-week-old chicks and jumped in self-defence at the provocation of Haggai's mother.
Decapitate
"The hen jumped nosily with one of its wings brushing my baby on the face. He was traumatised and started crying until he fell unconscious," said Robai Toboko, the tearful mother of Haggai.
Robai said the toddler was never receptive to attempts to scare him. "My baby would panic at the slightest provocation. I was not surprised when he reacted in a similar way to the hen's fury.
"However, I never imagined I would lose him. Things happened rather fast," the mother of four said.
At the burial, many curious mourners wanted to catch a glimpse of the killer hen. "I am lost for words. Our frantic efforts to resuscitate my little angel were fruitless, neighbours joined me and tried to help but it was too little too late," Robal said.
Feeling tired
Haggai's father, Toboko Bushuru said on the fateful day they woke up in high spirits and then he went to church.
"I returned home to take my mobile phone and my wife told me she was feeling tired and would not go to church," he said.
Mr Bushuru instructed that the baby should stay with the mother at home. He received a call from his wife at around 1pm informing him that the baby had fallen unconscious.
"I found the baby lying unconscious and we had to rush him to hospital but first we decided to pass by the church for prayers."
It is while at the church that it was discovered that baby Haggai had stopped breathing.
"I don't know whether he died along the way or while at the church, I was shocked, it was strange to lose a child in such a manner."
Immediately the baby was buried, mourners slaughtered the hen.
"It is a tradition. If it was a tree that fell on the deceased, we would cut it down and burn it to ashes. Now that it is a hen, we have to slaughter it and roast it for elders to eat," the elders said.
"We do so to banish evil spirits that may come back to haunt the family.
Women and children were forbidden from tasting it.