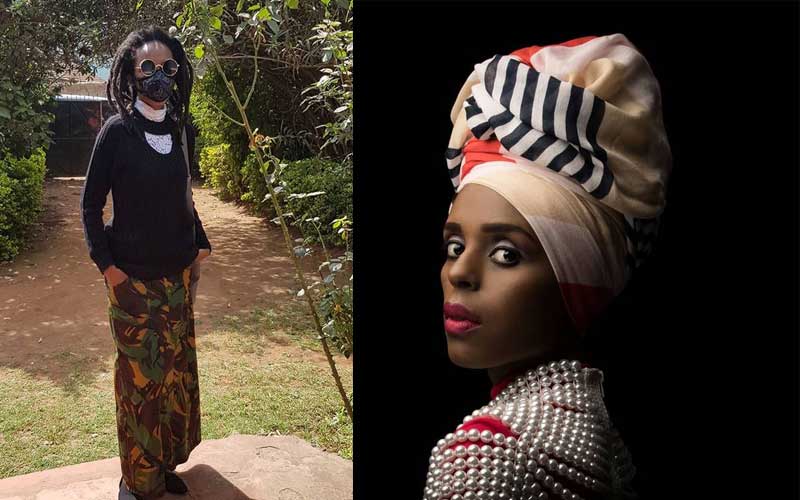 When you run into media personality Jahmby Koikai in the streets, don't be surprised to see her with a mask on.
Jahmby, who returned to Kenya two months ago from the US for stage four endometriosis treatment has shared why she'll be wearing a mask.
According to the former TV host who spent over a year in treatment, the condition of her lungs is not yet optimal, hence the need to protect them.
She went on to reveal that her treatment was successful as her lungs no longer collapse.
"I wear this mask proudly. My lungs are not at optimum level yet but I've made great progress. I don't experience lung collapses anymore and that is something I really thank God for. That was pure hell on earth," she wrote.
In the same post, Jahmby also empathised with disabled women who are battling endometriosis, writing "I cannot even begin to imagine what they're dealing with."
The endometriosis survivor further urged Kenyans to talk about the condition until their voices are heard.
"I'll be hosting 20 endowarriors for lunch in December and I'm looking forward to that. Just good food, live music and stories. We need some good vibes," she concluded.
19-year battle
The reggae queen has been battling endometriosis for 19 years, travelling to Atlanta Georgia in 2018 for a lifesaving surgery at the Center for Endometriosis Care after being diagnosed with stage four endometriosis.
In one of her Instagram posts, Jahmby had revealed that her endometriosis had spread to her lungs, teeth, appendix and heart.
"Every month while I was on my period, these cells would bleed into my lungs and cause them to collapse," she wrote
Endometriosis is a condition whereby the uterine lining thickens and breaks down with the menstrual cycle.
Because the tissue has nowhere to go, it accumulates forming lesions which cause pain. Endometriosis has no cure but can be managed.