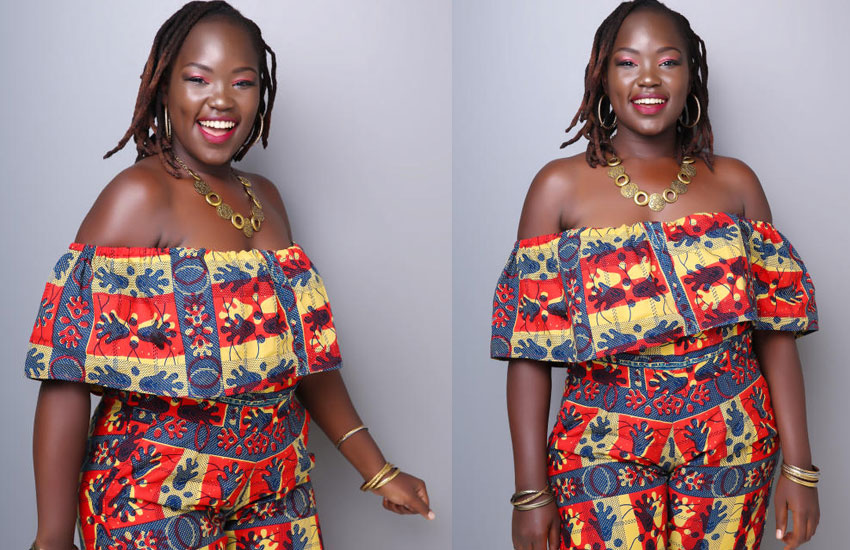 When Serro posted a candid acoustic video of one of her songs on social media, little did she know this was the moment that would give her the much-needed nudge.
With 200,000 views and counting across her social media platforms, the clip elicited exciting reactions from notable Kenyans in the entertainment industry including Churchill, Bien of Sauti Sol and veteran presenter Uncle Fred Obachi Machoka.
"It is entirely a timing thing," says the bubbly singer who was still trying to settle in after the whirlwind that came with the video going viral.
"Kasyoki wa Mitumba was a song I wrote and recorded two years ago. My family and friends whom I played it for, loved it and pleaded with me to release it, but I never did. The original track was comical and I didn't know what people would make of it," she says.
Once she posted the video on her social media pages, everything happened so fast it became a little overwhelming. Then she checked her phone and saw a text from Fred Obachi Machoka, asking if she could be on his show.
"I knew this was a different dimension," says the singer, still reeling from the surrealism of a legend like Uncle Fred reaching out.
The reception, she says, would not have been the same two years ago due to the growth of her vocal range to a point that she doesn't identify with her personal best from a year ago.
"There are some tracks I recorded when I started out and I cringe listening to them now, which has been the reason my debut album, Kuwe, has delayed because my producer Mutoriah and I keep reworking stuff," the confessed self-critic says.
The album, a collaborative project with the musical genius, Mutoriah, is a collection of work representing different regions in Kenya and is set to be released soon. Having been in the industry professionally for almost five years, the Ya Dunia singer has taken up additional roles; including vocal coaching at Redfourth Academy, teaching drums in church and performing with her band - all which have contributed to her all-round skills that set her apart as a live performer.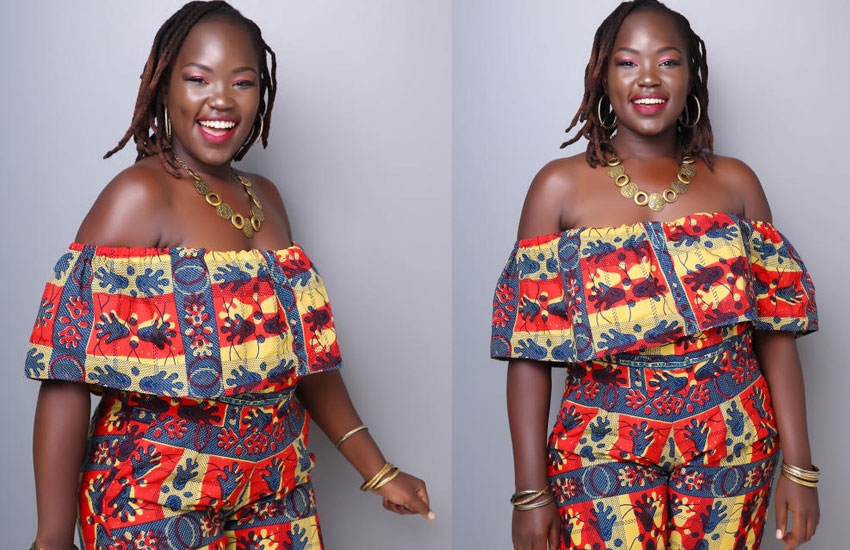 Her feet are deeply rooted in live performances and now she has begun creating opportunities and safe spaces for herself. This is what saw the birth of Uani by Serro, a small intimate gig with less than 50 people.
"It was all the things I loved in one, music, people and talking about real-life experiences," she adds.
"I take my music seriously. As a result, I have seen an immense growth thanks to the intentionality I put into writing, recording, rehearsal time and live performances. I might not be there yet, considering the Beyoncés of this world, but I believe I am good at what I do," the 23-year-old says.
That music bug was born in primary school when her class teacher told her to lead the whole school in praise and worship.
"I had never sung before! I did great that day and accidentally fell in love with music. I participated in music festivals in high school, then I joined the Girls' Choir of Kenya and sang in church as well. I decided I would pursue music as my career. I joined Kenyatta University and Sauti Academy to learn the business well. These two institutions have shaped me. I have learnt the art of hard work because it is not easy at all, but so is everything else," she says.
Her biggest challenge has been the expectation to look a certain way, being a female artist.
"Ordinarily, I am a T-shirt, jeans and sneakers type of lady. Having to show up looking all made up in a few hours routs me sometimes. There is a double standard because I feel like men can show up in jeans and T-shirt and be taken seriously but I have to dress up."