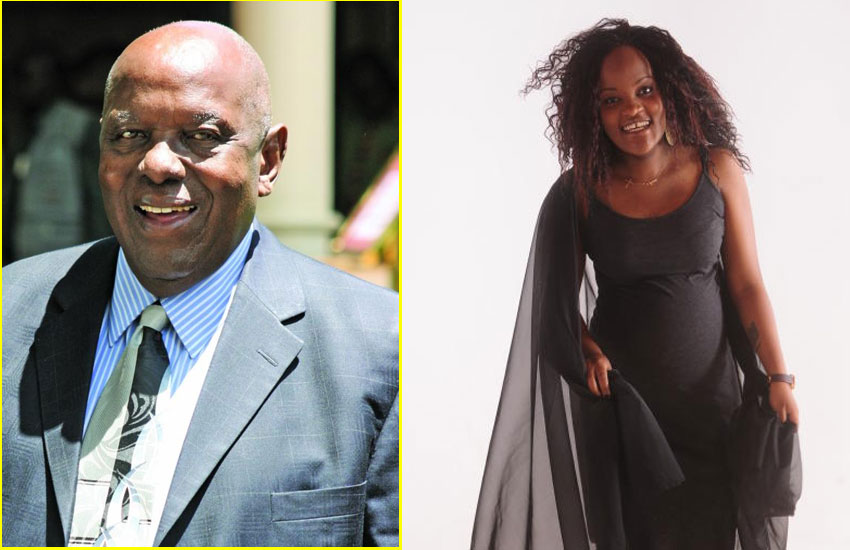 Michelle Karume, granddaughter to the late billionaire politician Njenga Karume, is dead.
Michelle, 26, died in the US last Saturday days after penning a painful plea for funds from home to treat her cancer.
From her pleas for help, Michelle's last days were spent in "excruciating pain" after lacking basic medicines such as painkillers.
This, as a fierce inheritance battle for her grandfather's immense wealth rages on back home.
Michelle stunned the court in a past session when she interrupted lawyers and cried to the presiding judge that she was dying of cancer and could not afford medication.
The Judge directed the trustees of Karume's estate to provide the required funds to meet her medical expenses.
Michelle was among the grandchildren that Karume had put in his Will as beneficiaries of his vast estate that was estimated at Sh17.8b last year. Prior estimates had placed his wealth by the time of his death at more than Sh100b.
As the inheritance matter drags on in court, Michelle's emotional letter that was also shared with the family's lawyers, painted a picture of destitute last days.
In an eerie reference to her death, Michelle wrote that her time was running out.
"I kindly would like to know the way forward because it is such a terribly long time since I was on treatment, it is going to a year now," she wrote.
She did not understand why there was no money to help her get treatment, and came close to accusing the family of neglecting her after her grandfather's death.
Her grandfather's vast wealth, she concludes, did not help her when she needed it most, and only brought her "pain and more pain".
"The clock is ticking while every day I sit by my phone to hear some good news on funds, but three months later I am waiting here; still waiting for my phone to ring, but in return I get less communication to a point nobody can pick up my calls," she wrote.
It appears from the communication that her financial distress fulled by her need for medical attention had been ongoing for at least three years.
From as far back as 2016, she claims, lack of funds saw her miss out on a clinical trial which could have arrested the cancer before it progressed further.
Last December
It was not until last December when Michelle travelled to the US on the belief that the funds would be unlocked. She was enrolled for the clinical trials in January, but the anticipated money did not come, prompting her to drop out. She then expressed her wish to come back home.
"Living here has been very tough, my son has no routine in lifestyle as he doesn't go to school, but I wish to enroll him in daycare that also requires money," Michelle wrote.
She said the hospital called every day to inquire if she was still interested in the clinical trial and that she kept pleading for more time to find the money.
Related Topics