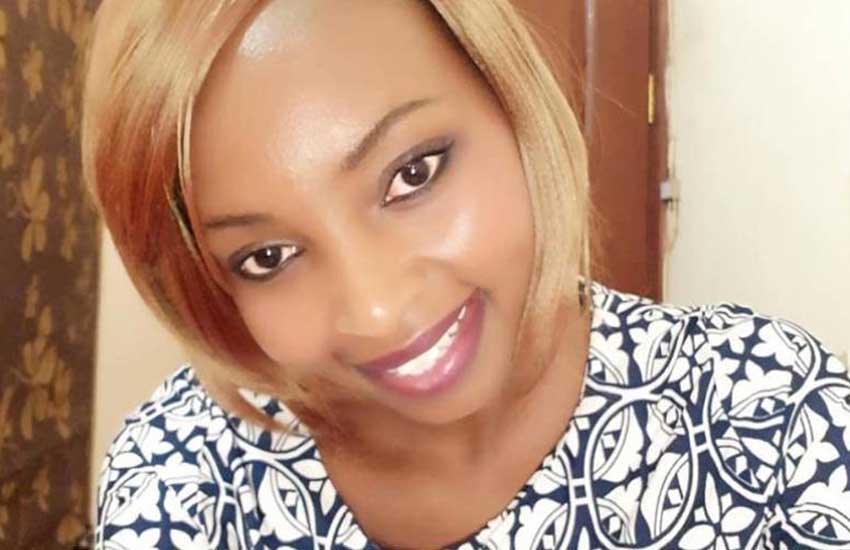 Last Tuesday, Mr. John Chege's family got a call that remains lodged in their minds. A stranger was on the other end of the line, telling them to go to Valley Road, Nairobi. There was urgency and confusion in the caller's voice.
"He told us my niece Florence Muthoni had been picked by the roadside in critical condition. A good Samaritan was asking which hospital they should take her to," he says.
It was slightly before midnight. They rushed to the scene and found Florence in a pool of blood. Her nose was bleeding, and she had blood gushing from a hole at the back of her head. In between gasps and sobs, she told them: "The conductor has hit me. I'm dying. He has killed me…"
They took her to St Francis Hospital where doctors said her condition was so dire. They had to refer her to Kenyatta National Hospital. It is at KNH where they were told of the gravity of the brutality. "The doctor said her brain had been punctured and skull broken," says Chege.
Three days after the incident, Muthoni died, alongside her dreams of going back to school and taking up a better job.
The 28-year-old was a waitress at Yongli Casino in Hurlinghum. Her colleagues describe her as an ever-smiling lady with a keen detail to fashion.
"She had big dreams. She would talk about how she is saving to furnish her house in Kasarani. She never let the fact that she was not highly paid put her down," says Leah Kamau.
Chege says the family has been battling many questions, the big one being what would have driven the tout to hit and kill Muthoni.  
Police sources say the tout and a driver and conductor of the matatu belonging to Killeton Sacco have since been arrested.
The tout was picked up from his rural home in Mwingi where he is reported to have gone into hiding after the incident.
Police investigations revealed that Muthoni boarded the matatu heading to the city centre on June 25 at the Kilimani bus stop. Initial reports at the Kilimani Police Station say it was a case of a hit-and-run.
A watchman who saw Muthoni lying by the roadside writhing in pain used her mobile phone to contact her relatives.
Kilimani police chief Lucas Ogara yesterday said investigations were ongoing but declined to reveal details.
Police have also obtained CCTV footage of Muthoni boarding the vehicle, but are yet to trace three passengers who were in the same car. The sources said the driver and the conductor, who were still in police custody by yesterday, had in their statements denied assaulting Muthoni.
Muthoni's death has sparked outrage on social media, with people who use public transport sharing horror tales of their experiences in the hands of touts and matatu drivers who they say operate outside the law.
Yvonne Njeri shared on her Facebook account images and videos of how she was physically assaulted by a tout when she complained of change of route by the driver.
"…they started shouting at me saying I should take photos of the whole vehicle and even photos of them and nothing will be done. Do women have to face such assault and be quiet about it?" she paused.
Peter Ochol said the rogue ways of matatu crews is not restricted to women.
He shared about how one tout threatened to throw him off a moving vehicle when he protested against a sudden hike of fare.
Police Spokesman Charles Owino says passengers should not sit back and let touts bully them.