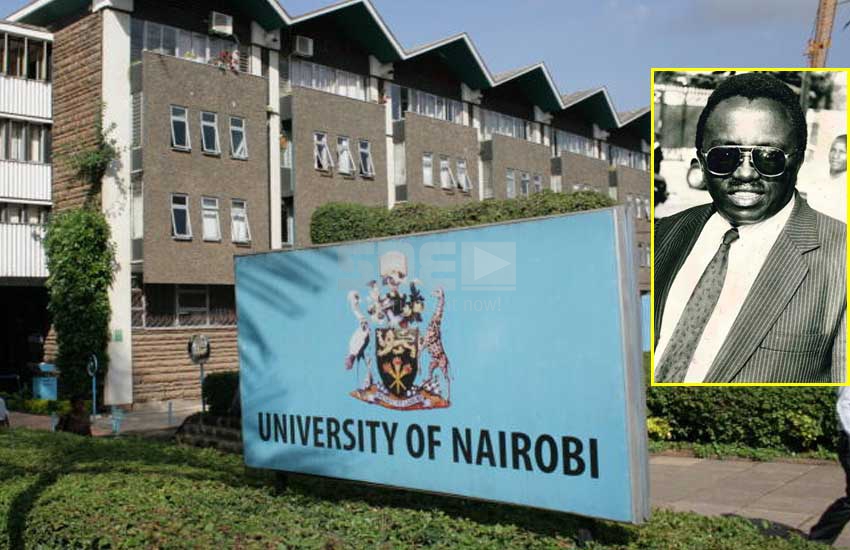 56 years since independence, Kenya has not produced more than a million MA graduates. It is shocking that the number of Kenyans with PhDs are less than 15,000.
Did you know this is somewhat ironic considering Kenya's first student abroad was Molonket Olokorinya ole Sempele who was enrolled at the Boydton Academic and Bible Institute in Virginia in 1909?
Sempele returned and couldn't get a job in the tin shack that was Nairobi.
Over 100 years after Sempele, we still have jobless graduates.
But did you also know that the first student to graduate with a master's degree at the University of Nairobi in Kenya was the late David Mwiraria?
The alumnus of Kaaga Boys and Alliance High School Class of 1956 proceeded to Uganda's Makerere University College and graduated with a BA in Mathematics in 1962.
The man who also later served as Minister for Environment and Natural Resources continued with his education at Nairobi University College, where at the age of 26, he earned his Masters in Statistics in 1964.
It was the first MA awarded by the University of East Africa for which Nairobi was a constituent university college and Tanzanian President Mwalimu Julius Nyerere was the Vice Chancellor.
Mwiraria went on to work as a statistician for the East African Community Services Organisation.
But his illustrious career was almost tarnished by the Anglo Leasing scandal that saw him step down to pave way for investigations in 2006, the year he was also cleared of any wrong doing.
Mwiraria represented Imenti North Constituency from 1992 to 2007.