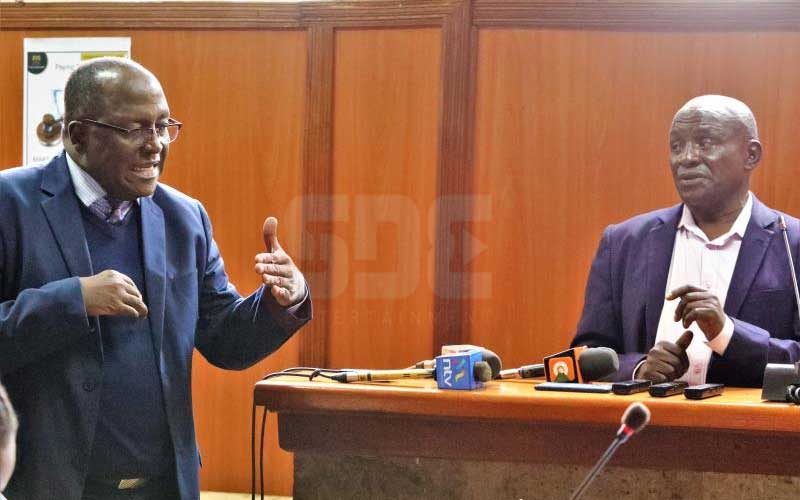 [email protected]
Former Nyeri Governor Wahome Gakuru looked disturbed a week before he was killed in an accident, an inquest heard yesterday.
Gakuru died in a road accident on the Nyeri- Nairobi Highway on November 7, 2017.
The governor was being driven to Nairobi for a talk show on Inooro TV, accompanied by his personal assistant and bodyguard, all who were seriously injured in the crash. The driver also survived.
Josphat Mwangi Maina, the former private assistant to the late governor, told the court in Nyeri yesterday that his boss had fallen out with his key political campaigners and advisors after the 2017 election.
He said the fallout arose after Gakuru failed to secure jobs for the campaigners and advisors after winning the gubernatorial contest.
Inquest testimony
Maina was testifying before Nyeri Chief Magistrate Wendy Kagendo in an inquest into the death of Gakuru.
During cross-examination, Maina said Gakuru had expressed concern after his former allies started turning against him.
READ ALSO: They abandoned me after Governor Wahome Gakuru's death- Former PA
Maina said the governor became more concerned when his erstwhile allies, led by Kinywa Kimuri, organised a goat-eating ceremony on November 5 to "celebrate the fallout."
"Mr Kimuri and his associates were not happy after they missed out on jobs. They slaughtered goats, a move that kept disturbing Gakuru besides causing him sleepless nights," testified Maina.
He said the county boss interpreted the move by his former allies as one aimed at tarnishing his name and derailing his vision and development agenda for the county.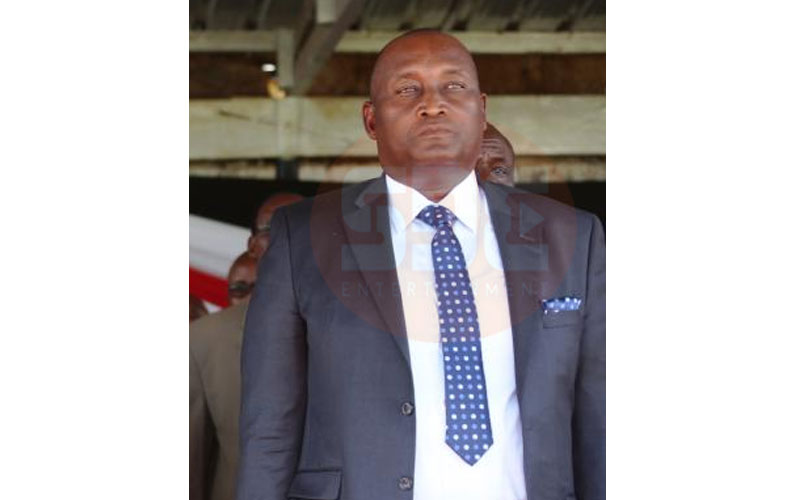 Church visit
To counter the motives of his allies-turned-foes, Maina told the court, Gakuru decided to visit a church in Karatina town on November 5, where he accused some people of moving around the county tarnishing his name and distracting him from his duties.
During the inquest, Maina denied that he used to present himself as a senior superintendent of police attached to Directorate of Criminal investigations (DCI) and in charge of Gakuru's security.
The witness said during the 2017 campaigns, Mr Kimuri had helped Gakuru with several vehicles and sound equipment.
READ ALSO: The late Nyeri Governor Wahome Gakuru's driver narrates last moments before tragedy struck
"He was later given an office at the county government, but left in a huff after he missed a job," the inquest was told.
Maina told court Gakuru's trip to Nairobi on the day he died was preceded by a series of changes to the original travelling plans.
Earlier, the inquest heard that besides the change in the time of travel, Gakuru made a spur of the moment decision to swap the vehicle he was using.
"He had planned to use a Pajero only to settle on a Mercedes Benz in the morning. He said the former was slow yet he was late for the interview," Maina said.
Maina told court Gakuru also abruptly changed the day he was meant to travel to Nairobi from the evening of November 6 to November 7, at dawn.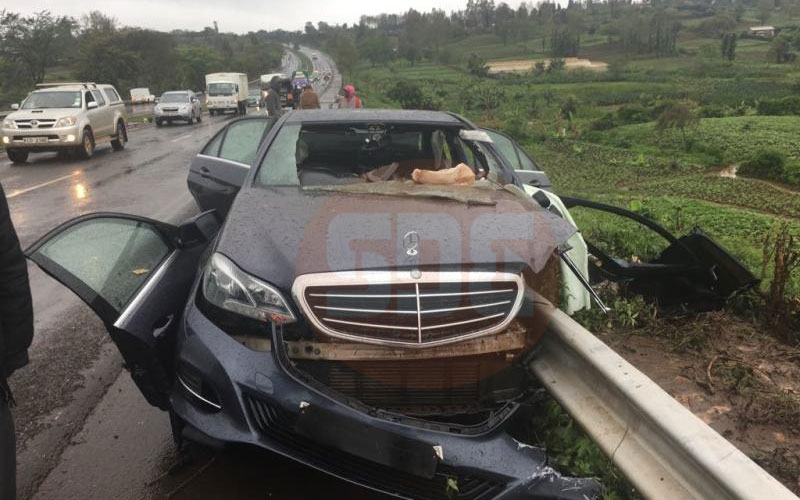 He said change of travelling date and time was occasioned by a disagreement between Gakuru and one of his spouses, who lived in Hurlingham, Nairobi, where he had planned to spend the night.
READ ALSO: Three hot women who loved Dr Wahome Gakuru
He also disclosed that the whereabouts of Gakuru's mobile phone together with his jacket remained unknown despite the fact the phone was on and ringing two days after the accident.
Wake-up call
The witness said on November 7, at around 4am, he went to Gakuru's bedroom and woke him up, but he (Gakuru) went back to sleep until 5am.
"We left the governor's home in Ring Road at around 5.30am and briefly stopped to pick his official personal assistant, Albert Gakuru," he testified.
He said it was raining when Gakuru left for Nairobi, making visibility poor, and the road wet and slippery.
He said the Mercedes Benz (GNV 019A) had four occupants; the governor, his driver Samuel Kinyanjui Wanyaga, personal assistant and a bodyguard, Ahmed Abdi.
Maina said prior to being assigned to drive Gakuru, Mr Wanyaga was the driver to Cathrine Gakuru, the governor's wife. He was only assigned to the governor three weeks to the accident.
The inquest commenced on January 16, but started afresh after the initial presiding magistrate was charged with the murder of her husband.
Related Topics