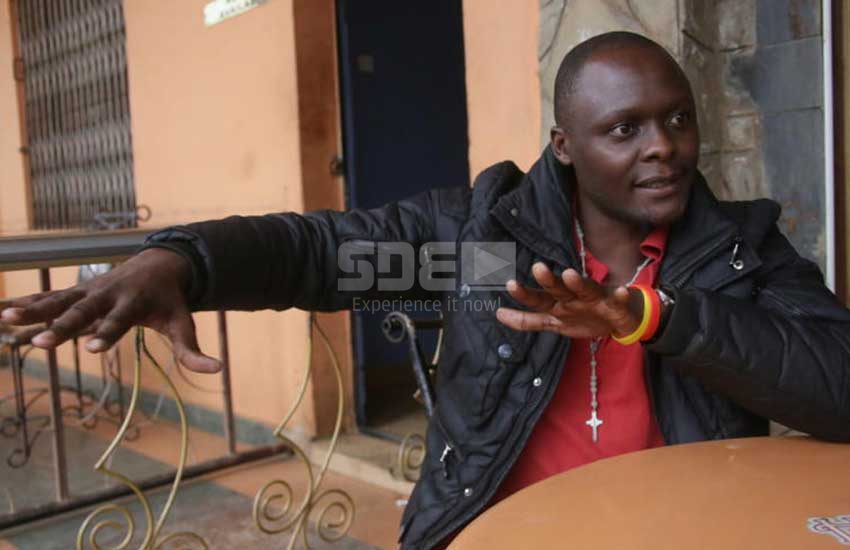 They were dirt poor. And so to start off in life, he was forced to steal his mum's goat for fare to Nairobi.
That was in 2001 when Profesa Eshuya (Thomas Omurunga Oyoro) came to the city with dreams of making it in entertainment. He is now a comedian and musician.
He recalls that, "My mum was at the market and I sold her goat at a very cheap price since I was determined to travel to Nairobi to hustle for a job. I fled from home before she returned."
The young man from Khwisero in Kakamega knew nothing about Nairobi besides the estate names of Huruma, Kawangware and Shauri Moyo, which he had his cousins talk about.  
"I had three cousins who lived in Nairobi. I never knew specifically where they stayed. So there I was at 7.30am, stranded at Huruma, Magorofani hoping, to bump into one of them. I didn't.
"I however met someone from my village who hosted me for that night and early in the following morning, took me to a construction site for a mjengo work."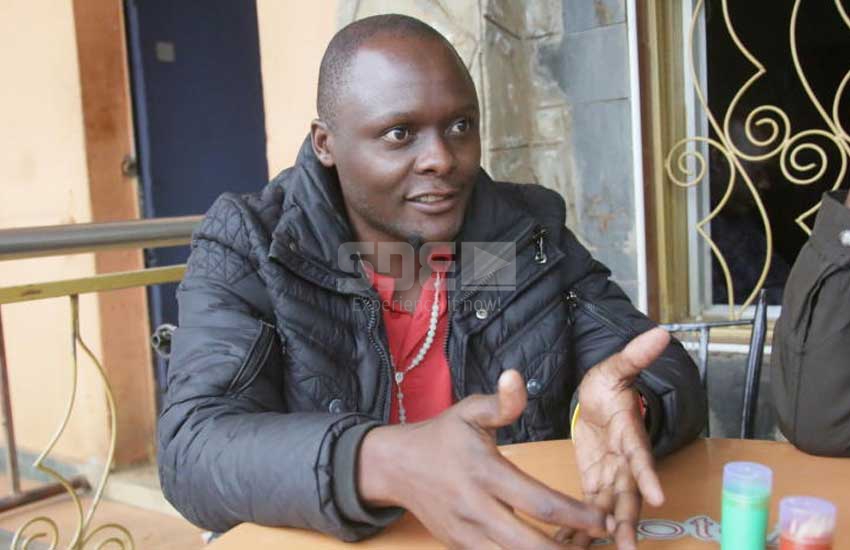 It was quite a journey for the comedian who is now a household name following his appearances in Vitimbi on KBC, Mashtaka on Citizen TV and Mshamba on KTN.
Though he stole her goat, his mother, Margret Nambuye Oyoro has been very supportive after the death of Thomas' father in 1994.  
"My late father was a comedian and would often make people laugh. Unfortunately, he didn't live long to exploit his talent to a larger audience. My mother is a singer though she has never recorded any music.
"I must have gotten my arty side from my parents," he says, adding that his mother, who is of Ugandan nationality, did menial jobs to fend for her three children.
"My father died when we were very young. Mum could not afford to educate us and I had to drop out of school when I was in Class Six. I moved to Mbale, Uganda where my uncles resided," said Eshuya, now a father of a four-year-old daughter.
But life in Uganda wasn't easy either. He was rarely in class and even missed sitting for his exams at Muslims Primary School in Mbale.
"I studied up to Form Six in Uganda but I was never given my school leaving certificate because of the many exams I missed due to lack of fees. But I decided to take on life, even without proof that I had gone to school.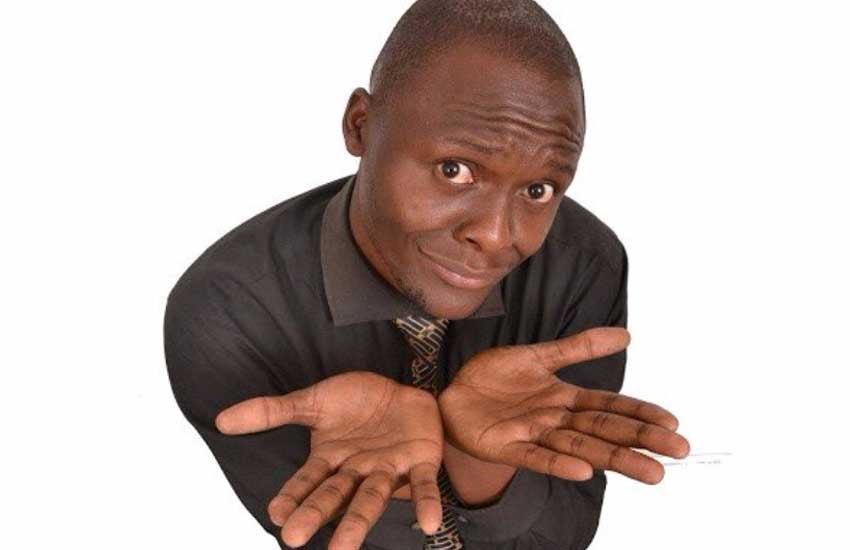 In chasing his dreams, 'Profesa' began attending forums which sought talents with the hope of meeting veteran comedians such as Mama Kayai and the late Mzee Ojwang, both of Vitimbi fame.
In 1999, he almost died while swimming in River Yala where he was attacked. "I have never known what type of animal attacked me, but it injured my manhood. I am lucky to be alive because I lost a lot of blood."
The year also brought him a breakthrough after East African Breweries took its 'Mawindo ya Mfalme' promotion to Kakamega where it held a talent search in singing and dancing.
"My colleague Dickson Chorwa at Mshamba Show was also rehearsing for the same where I requested him we do a collabo for the presentation," recalls 'Profesa'.
"He agreed and we performed a Swahili song which had some words and an ascent of Luhya. We emerged second and were rewarded with two crates of beer but we were young to drink thus we gave out."  
That milestone saw other companies use their prowess in blending languages and they became constant fixtures on consumer road shows. 
With enough money saved from mjengo jobs in Nairobi, Profesa thought he was ripe enough to record songs, but he was conned of Sh8,000.
"I heard that a popular studio was charging Sh16,000 and decided to give it a try with half the amount. On being directed to the studio, I made the payment through a window but nobody came to usher me into the studio. After waiting for over 10 hours, I realised I had been conned and I walked home a wiser person in the city!"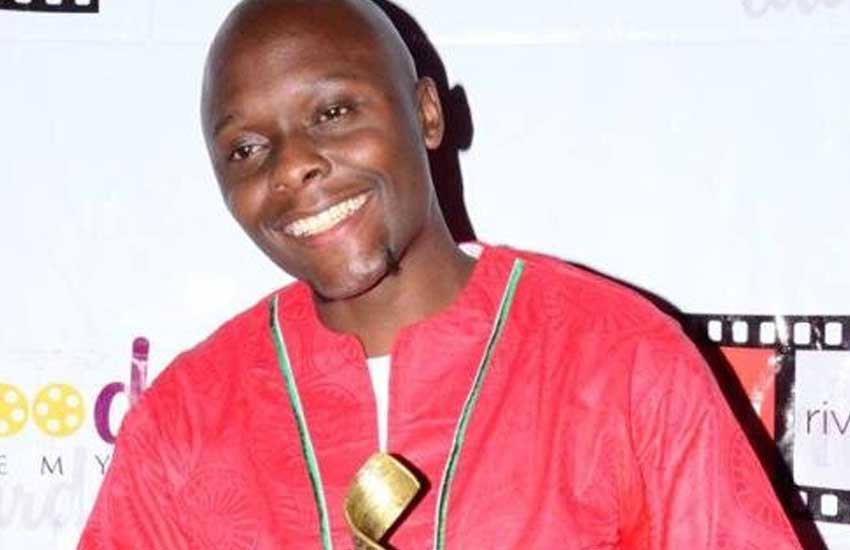 He started bothering producers from one studio to another until he finally recorded Iko Kitu Ndani ya Box for free at Scratch Studio in 2003.  
His fame grew after the song hit making him be invited at Mizizi Show at KBC and featured in Insider Magazine.
'Profesa' got into acting while carrying costumes for the cast of  the Mr President programme on KBC. One day the guard of the person acting President was late "and I was told to put on his costumes and we recorded the programme where my journey started."
In 2005, he received a call from Mama Kayai of Vitimbi for auditions and was selected, thanks to his Luhya accent.
"That was a dream-come-true. I got there at 6am, three hours earlier and waited for the crew," recounted Profesa of the opportunity that gave him roadshow work with Safaricom in 2007.
He quit Vitimbi two years later and landed a morning show at Mulembe FM as a co-host in between shooting short films in which companies requested to advertise their products.
"There was this big company that asked for a quote and I asked for Sh540 in the quotation.  They thought I meant Sh540,000 and asked if I could come down to Sh240,000 per slot! I couldn't believe this deal. I asked for time to 'consult my colleague,' though deep inside, I wanted to shout and jump in joy. That contract helped me build my mum a semi-permanent house at Khwisero to compensate her for the goat I stole."