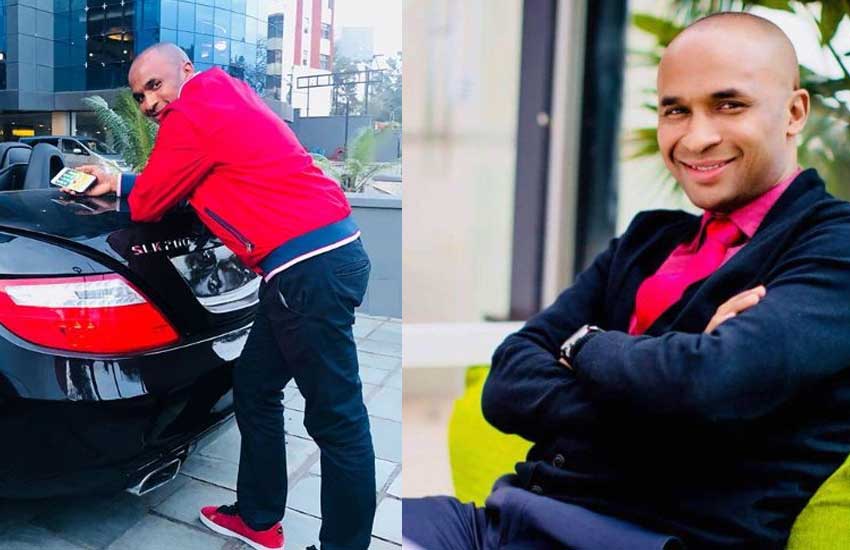 Controversial gold dealer Zaheer Jhanda yesterday claimed the Dubai gold deal which has turned messy was worth Sh30 billion.
The man, who surfaced a day after a recording of a linkman invoking the names of opposition leader Raila Odinga, Interior Cabinet Secretary Fred Matiang'i and President Uhuru Kenyatta came out, appeared keen to delink the three from the saga.
The claims that he was to transport gold worth Sh30 billion further complicates the saga. Originally, Sh400 million is suspected to have been paid to some Kenyans who had allegedly promised to unlock the five-month stalemate.
He spoke as Director of Public Prosecutions Noordin Haji waded into the saga, absolving Matiang'i, Raila, President Kenyatta and directing Inspector General of Police Hilary Mutyambai to expedite investigations into the matter.
"I have personally received a complaint and representation from victims of the scam claiming that the personality has been dealing with them for some time now and invoking the Presidents name in their dealings and conversations," he said. Yesterday, Jhanda appeared agitated while explaining that he was not in Dubai as claimed at a time he allegedly tried to make Raila talk to Dr Matiang'i on phone to intervene in the release of the gold consignment.
At one point, Jhanda tensed after getting a call informing him that the gold saga had featured in a news item and that some MPs at a political function in western Kenya had demanded that all those involved in the deal be dealt with firmly.
Dialled number
The man with a tattoo on his left wrist calmed the caller and quickly dialled another number instructing the party at the end of the line to monitor the development.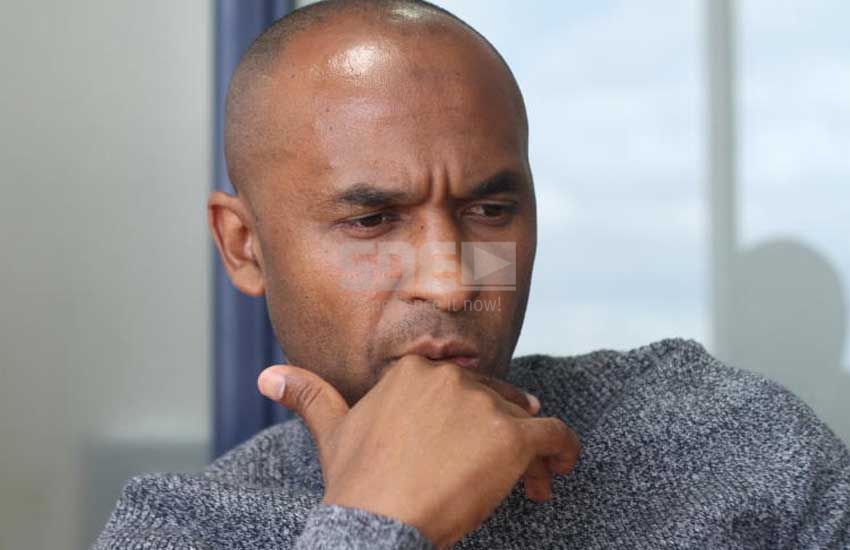 The 39-year-old politician-cum-businessman said he was worth Sh3 billion and much of his assets were in land although he had two choppers which he leases.
Draped in a grey polo neck and a matching ragged pair of jeans, Jhanda kept updating his callers, mostly his employees to use his new number, which was at the time in a Nokia 3310 as the more swankier phone had run out of power.
His explanations raised more questions than answers as he complained his deal had been politicised and that Raila and Matiang'i had no role in it. He dismissed the protest letter said to have been sent to the CS.
But when asked whether he had involved any politician in his dealing, he said, "I would rather not comment on that." But he later changed saying he had never told Raila or Matiang'i about his deal.
A week ago, Jhanda said he was approached by four Rift Valley MPs who had heard of the gold scandal. He claimed they implored him to implicate Raila and Matiang'i in the saga so that they could appear correct.
The businessman said he could not explain how the four MPs had known about the gold deal he had signed with the foreigners in Dubai.
He said he first smelled trouble in February when Mohamed Ali Zandi Goharizzi flew into the country after receiving reports that the gold had been impounded by security forces.
"I had heard rumours that there was gold which had been seized by the government. I heard this from my co-director, Mohamed Ali Zandi Goharizzi. We went to the Jomo Kenyatta Airport cargo wing but there was no gold."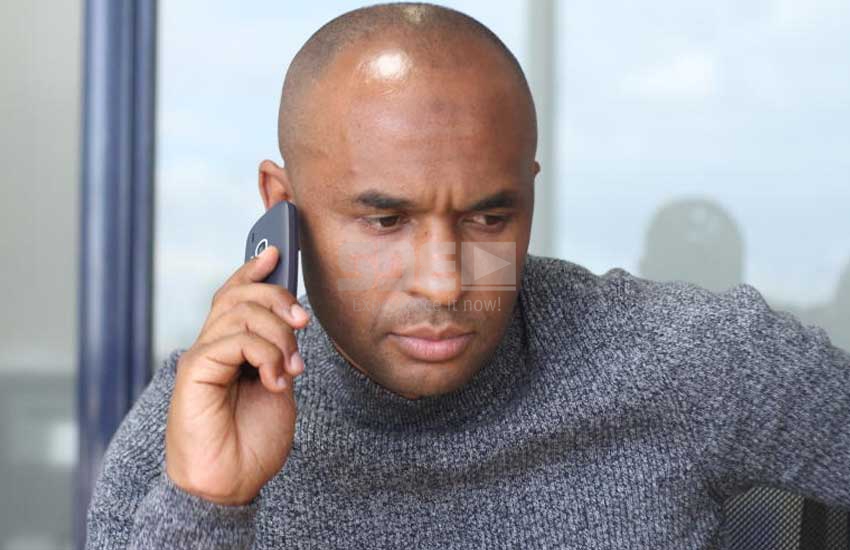 The businessman who detailed how he was contracted by a Dubai-based company to deliver gold worth Sh30 billion from Congo for Sheikh Mohammed bin Rashid Al Maktoum was at pains to explain how his deal had been infiltrated by politicians.
The deal was conceptualised in Dubai when Jhanda was introduced to a member of the Royal Family by a friend. During the introductions, Zandi said he was the nephew of the ruler of Dubai.
"Zandi said they wanted help to transport nine tonnes from Kenya to Dubai. The gold was being sourced from DR Congo and was to be transported to Nairobi by road," Jhanda said.
The pact was finalised after several trips to Dubai. But how could a royal family with wealth and expertise choose a stranger in Kenya with no expertise in gold mining or global logistics while they could hire the best in the world if they wanted? We wondered. Holding his head in his hands, he thought for a moment and said," You are asking too many questions like an investigator. I doubt you are journalist," he said as he laughed.
Jhanda said he could not explain why they had trusted him with the multi-billion business. This was how the consignment worth Sh30 billion was to be ferried from Nairobi to Dubai so that the Kenyan fixer could earn his millions. Before the deal was finalised, Jhanda said he had insisted he be made a partner of ZLivia, a free Zone Company, and ultimately bought a 12 per cent stake although he declined to say how much he it had cost him.
Asked where his company was headquartered, the self-proclaimed billionaire declined to disclose. As to how such a huge valuable cargo could be transported, the businessman claimed it was to be brought bit by bit by road in heavily guarded trucks.
"I can not give you all the details because of security. I was only supposed to make arrangements for it once it arrived in Kenya," he added.
He maintained that "No gold has been lost. The gold is still in Congo and to the best of my knowledge, no money has been paid."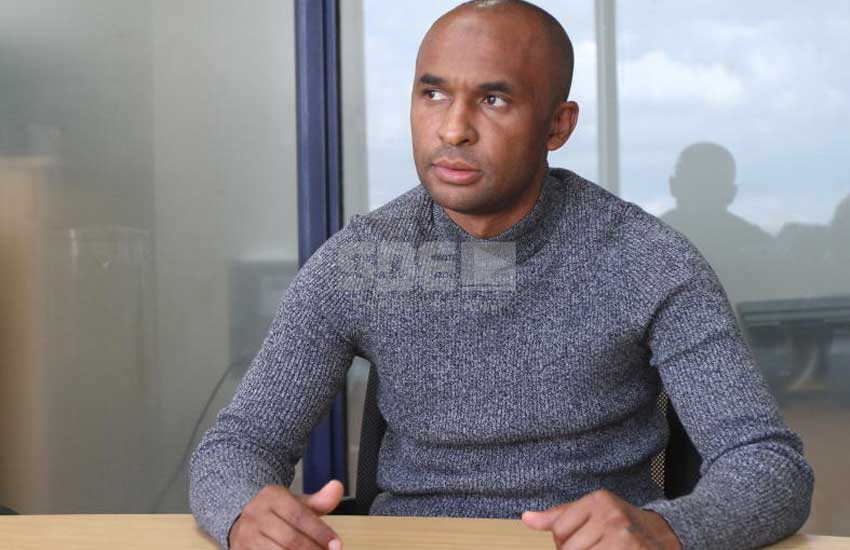 The man who said he was not a gold dealer but a businessman who made his money through consultancy and real estate. He produced a consultancy contract between him and Z Livia FZE which was to come into effect on December 26, when he was to transport 4,600 kilos of gold.
"…Zlivia want to acquire approximately 4,600 kilos of gold which is stored in 22 boxes in the Republic of Kenya and whereas Zlivia has requested Zaheer Meriahi Jhanda to advise on the purchase of and exportation of the commodity……"
Jhanda, was according to the contract, supposed to assist Z Livia with all documentation and payment of taxation and levies as well as ensuring all rules and requirements for the importation of the gold were met.
Sent from Dubai
He was concerned about the protest letter which is purported to have been sent from Dubai over the loss of gold arguing that it was unconventional for a head of government not to use its embassy.
"Why is the letter addressed to the CS bearing a yahoo email address. It would be natural for the ruler, if he had a complain to channel it through diplomatic channels or call his counterpart directly," he added. He said although he had been portrayed in the news as a conman who had defrauded the foreign company, he had not been called or questioned by the investigators.
"Who is complaining about the loss of gold. I am talking to Zandi. I can call him right now and put him in speaker phone. Remember I am also a director of Zlivia and if the gold has been lost as has been purported, I too have lost," he added.
He said before he invested in the company, he had googled its profile and established it was genuine and even visited the headquarters in Dubai.
Related Topics