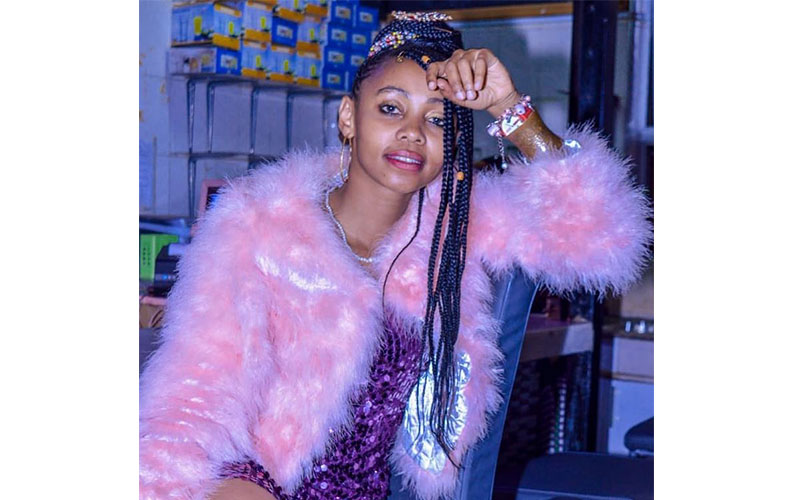 Some say she is one of the best female dancers Kenya has ever seen, while others credit her for being at the forefront in choosing to walk an unbeaten path into the challenging and fast paced world of dancing.
Wife to renowned Kenya's dancing machine Kanda King, Grace Gathoni Mwangi popularly known as Tasha on entertainment circles and Yasmin back home, a mother of two, singer, dancer and an ambassador of people living with cerebral palsy in Kenya, ventured into music at a tender age of seven while living in the sprawling Huruma slums within Nairobi's Eastlands' estate.
"I hailed from a humble family background where hunger was the order of the day. My ailing poor single mother Naomi Njeri had the sole responsibility of taking care of me and my elder brother Allan," she says adding that her mother died sometime in 2014.
Prior to this, at the age of eight, Gathoni was sent to Pangani Lutheran Children Centre given the fact that her frail mother who suffered cerebral palsy was unable to take care of her let alone cater for her education.
It was while at the centre that got the chance to complete her primary education at Eastleigh Airport Primary School besides learning the skills of performing arts that ranged from dancing, singing and acting.
"We got tutors from Kenya National Theatre who taught us various skills as far as performing arts went. They also mentored and prepared us for various shows that were held on Fridays at Nairobi's Sarit Centre."
Upon completing her Class Eight, her sponsors could not further her education forcing her to do menial jobs in order to take care of her ailing mother and brother.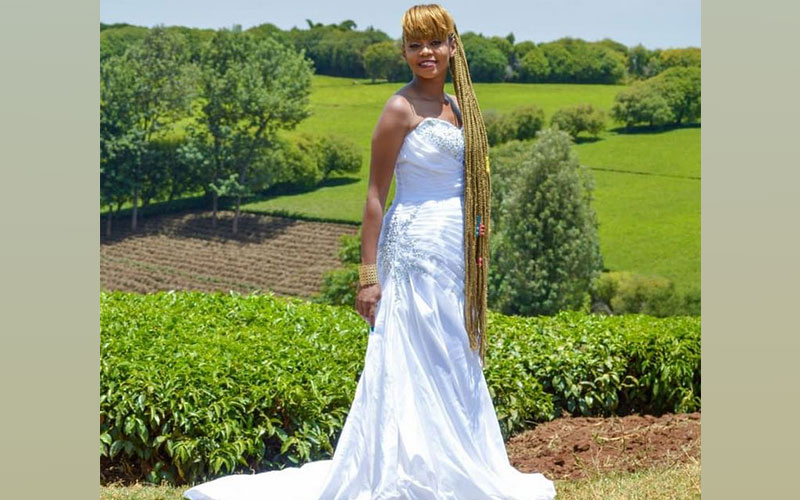 Turn of fate Luckily for her, she managed to join St Tipo Girls High School in Kiambu with the help of her grandfather Joseph Akuna after a family friend who had watched her more often informed her able grandfather of her fate.
Having obtained a mean grade of C plain Gathoni was not willing to give up easily on life. She would spend time dancing at the Kenya National Theatre and occasionally within Nairobi's city centre, in order to obtain money for her college fees.
"I can confidently say that performing at Kenya National Theatre shaped my career to a large extent considering that I performed there on a regular basis during school holidays."
With the little money she got from her performances Gathoni managed to pay her college fees at ShangTao Media Arts School where she pursued a course in Mass Communication, before proceeding to East Africa School of Aviation where she also studied International Air Transport Association (IATA).
It was during one of her shows in 2008 that she met her husband to be Kanda King at club Wallet, in Nairobi's City Centre. "He was busy doing his usual thing when he invited aspiring dancers to come on stage and I did not hesitate to do so.
Although we were many of us, the crowd picked on me as the overall winner and he too echoed their sentiments judging by his reaction." One thing led to another, and within a span of one year the relationship between the two grew deeper. Not only did Kanda King become her mentor besides offering her an opportunity to record at his Kings Production studio as a backup vocalist for various musicians- but he officially sealed their marriage.
"He would often teach me how to dance to Lingala and Chakacha music which he specialized in," she says, adding that during the time she worked as a Cabin Crew for Swizz Airline for a span of six months before she left upon realizing that she was pregnant.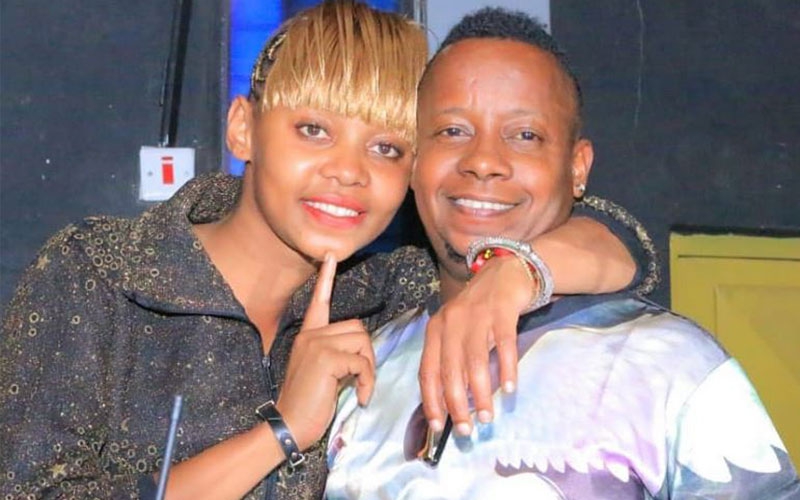 Upon giving birth to their second child Rama, Gathoni got a chance to work for SwissPort as an agent for a year before she again decided to call it quits. "I needed to spend time with my husband, ailing mother and children considering I was always away from home," says Gathoni who is currently the lead singer in her husband's African Rhythm Band.
Despite her fast growing fame across East Africa and beyond Gathoni who has won several awards on various road shows dancing competitions admits it has not been an easy climb to the top. According to her the main challenge is due to the fact that many have often misunderstood her profession associating it with hooliganism and prostitution.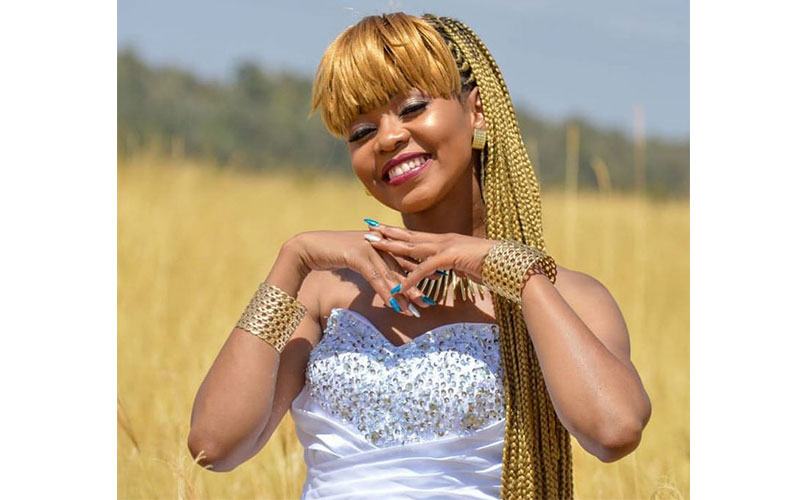 But Gathoni, a teetotaller, says she is least bothered by their views and contrary to what many think, she spends time educating youths on negative effects of drug and alcohol abuse. "Let's just say that I have managed to change their mentality towards me and my profession in general. Contrary to what many think, truth is, I am a church girl who puts God first in all that I do."
A second challenge she says is the tendency of local deejays making moves at her even knowing too well that she is a married woman. "When I refuse to heed to their advances they openly trash my music on radio, television and even in clubs making it difficult for my music to penetrate.