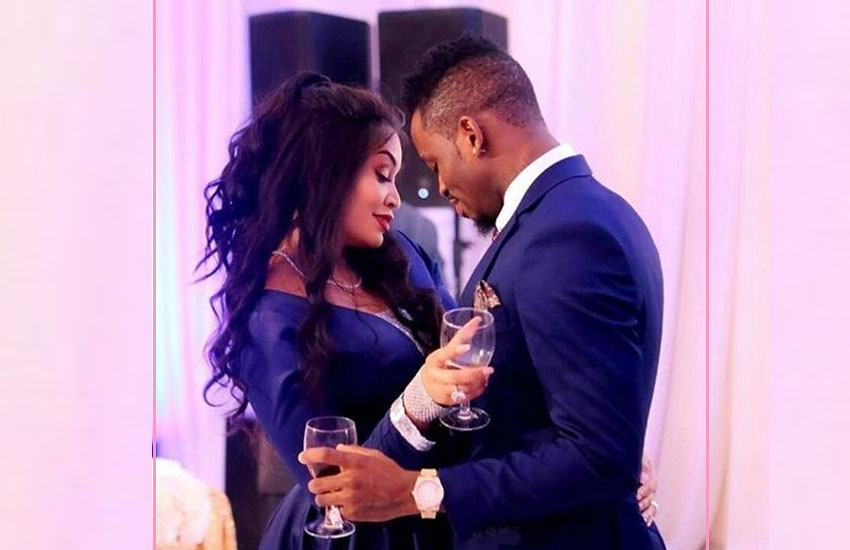 In a series of video posts on Instagram, Diamond Platinumz accused his baby mama Zari of cheating on him with Nigerian artiste Peter Okoye of P-square and her personal trainer.
But Zari says that's a load of BS.
"Let's get a few things straight. I was about to sleep and people keep sending me voice notes about Nasibu and how he went on his radio tarnishing me. I'm just here thinking if you guys are going to believe a word coming from a man like him, the same guy who denied his own blood, then you are also stupid just like him. From my side, tumekusahau. Yaani, you don't exist.
"You have no contacts with the kids because you decided to, your ego doesn't let you. We don't get emotional and financial support from you, so I don't understand where you get the audacity to go on national radio in your own country and start accusing me of having all these affairs that I never did.
"The children couldn't come to Tanzania because you last saw them in October. You're not emotionally, physically, financially involved in their lives. You didn't expect me to just throw my kids on a flight and go. That's why my lawyer asked your lawyer to have a parental plan in place where you are involved in these kids' lives. So if you ever needed them to come to Tanzania, it would be easy. So get your act together, grow some balls and get some sh*t done, okay?" she scoffed.
But Diamond insists he has been paying child support for his two children, Tiffah and Nilan, but stopped a few months ago.
"I have been paying Sh200,000 for my kids in child support every month until the last two or three months and I allowed Zari and the children to live in my house in South Africa even after the break up. But my lawyers advised me to get a formal agreement. That's when I stopped. I reached out to Zari and her lawyers but she went silent," he said.