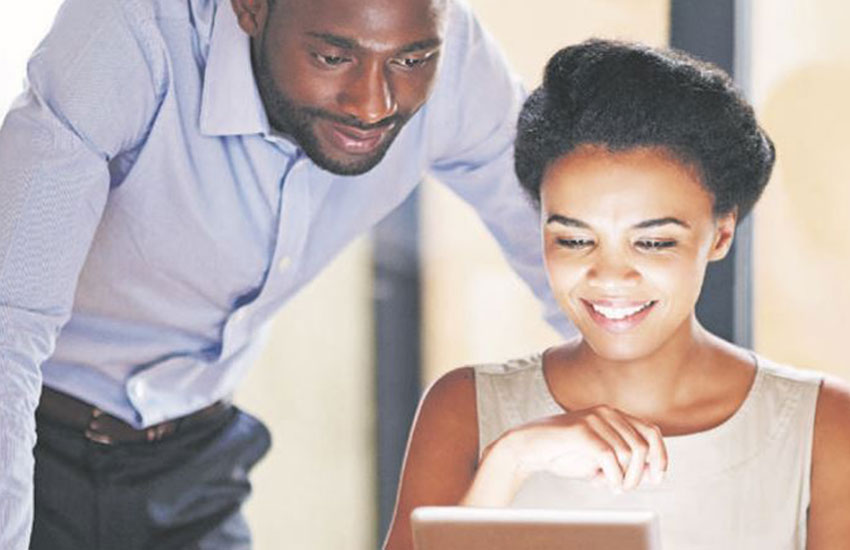 Your wife could have a workplace husband. And vice versa. Though such affairs between already married couples are platonic, the office spouse could know a colleague better than the actual one. They know how many spoons of sugar their tea needs and when they're going through a rough patch. They know which trousers will match which shirt for Friday's dinner with client.
 Much like a romantic partner, a workplace spouse beyond being a colleague knows when there are issues at home: that perennial parent draining the bank with a chronic illness, the impossible child and how a former lover could have made for a better partner.
The workplace spouse is also the best guarantor for an office Sacco loan besides covering tracks when one is moonlighting. They are also acceptable drinking mates ideal for preventing burnouts and managing stress related to difficult bosses and convoluted office politics.
Though the workplace spouse is only a colleague with whom one has a strong bond with and which is similar to that of a married couple, research by American scholars Chad McBride and Karla Mason Bergen in 2015 revealed that work spouses have an effect on one's happiness and can lead to increased productivity.
Take renowned gospel mix master DJ Mo, co-host of the Crossover 101 television show. He is making the social media rounds again, this time, for his close friendship with television co-host Grace Ekirapa. Societal watchers have been reading everything from their photos with some pointing out that DJ Mo is always smiling in photos with Grace but often frowns when photographed around his wife, gospel artiste Size 8.
"Dj Mo and I are just workmates and great friends and it is very unfair to try and break someone else's family just because of your own rumor, so please let's speak out of knowledge, let's not just pick things and run with them" explained Grace.
"The chemistry is not only built on air. Mo and I are great friends," she added "so everything you see on air comes from our friendship…after the show probably he is playing somewhere, so he tags me along and, so if you see a picture of me and DJ Mo having tea somewhere, there is a team around us that are taking the pictures and probably recording video for our promos, so DJ Mo and I are just friends, Good friends." 
Television anchor Olive Burrows and co-anchor Dennis Okari have been the talk of town since making their debut as a screen tag team with palpable on-air chemistry. Burrows come out to dispel any rumours of a romantic relationship arguing theirs is only a professional relationship.   
"I'm grateful that people like the pairing of Dennis Okari and I. It is genuine; we don't act, that is who we are. I always get calls of people telling me that they are eating popcorns and laughing because of what has been written. Deno was himself and he allowed me to be myself. He was honest with me. He kept telling me to slow down because I speak very fast. He helped guide me and improve my skills."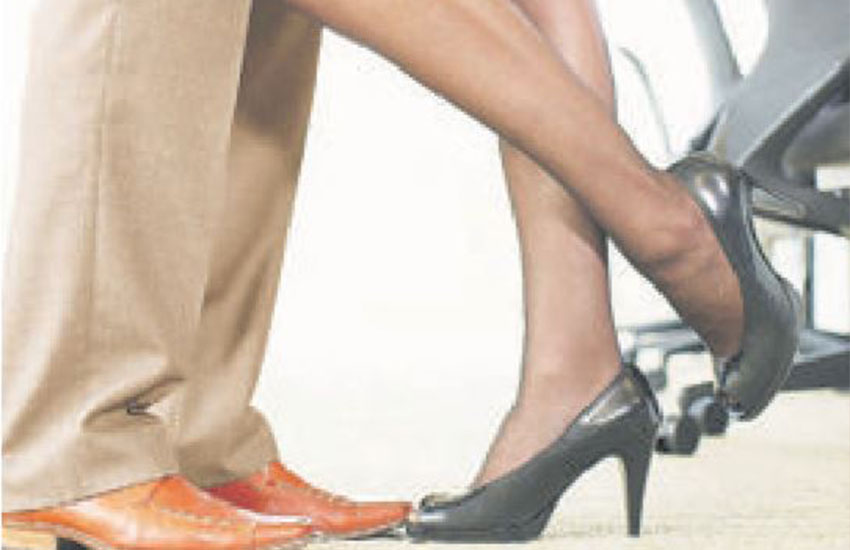 Do Kenyans read too much in platonic workplace friendships?
Psychologist James Mbugua says the African social set up is different from the western as "It is much more difficult in the African and Kenyan set up for people of the opposite sex to have a platonic relationship. Often these relationships start very innocently but without boundaries, before you know it they have become a full-blown relationship. Our dynamics are usually difficult the moment you say a work spouse they might understand I can share anything as long as it is an office set up."
He adds: "In Africa, platonic relationships are usually blurred, even in the western countries whenever they would want to introduce something so that it becomes socially acceptable they play with words. Now it is 'work spouse'. Plus in the long run, workplace spouses are a bigger threat to the families. Not everyone is emotionally intelligent. If we encourage work spouses, we will break families. Let the office relationship remain purely about work and nothing emotionally. No matter what we do we are all emotional being we need to be loved and cared off."
Read Also: Six signs your husband is cheating on you with a co-worker
Wambui Otieno a relationship coach, pastor and founder of The Lamead Network Trust discourages workplace spouses since "if you have a work spouse you become emotionally, psychologically and physically tied to them. You are downloading your emotions and feeling to them and you are prone to get attached. Where you are supposed to be building your marriage this other person fills that space. This encourages emotional cheating."
Wambui also wonders about the number of workplace spouses one can pick after changing jobs and how many families that can break.
"Work spouse is all about a self-centered need for couples to fulfill what they want. We need to move from that mindset about me, myself and I to meeting each other's needs on the marriage confines," says Wambui. "Having a work spouse and having an affair is the same thing. What we are doing is just creating new labels; we have branded cheating and made it look cute now it is 'work husband'."
Wambui reckons that spending about 30 to 40 hours with each other in the same places is more than what one spends with their real spouse and "it is just a matter of time before it becomes a physical relationship. Let's not lie about it. We know that anything that has an emotional attachment will have a physical one. It is like going to a cake shop every day, you see the cake and even smell it, it will not take for you to change my mind and have a bite. The beauty of that cake is saving it to eat it the right time and we are built that way as humans."
She adds: "Work spouse is a lie from hell. Our natural animalistic instinct will tend to be physical. This is what I am seeing in Nairobi today, we play around with words, ooh this is my work husband but then what happens on Christmas office party or work trips where spouses are not invited? There is something about a name especially when you give yourself a work husband or wife, there is something that clicks on your mind on responsibilities that you are suppose to deliver. Don't give yourself a title that you're not going to deliver on responsibility."
Her advice is stop creating scenarios for intimacies and being aware of weaknesses.
"Create your own boundaries don't expect the HR to do that for you. Things like I will not receive certain phone calls at night or meet with men, I will not speak to other people things about my marriage," she warns adding that one should be "willing to be authentic about yourself, yes is a yes and no is a no, don't be a people pleaser."