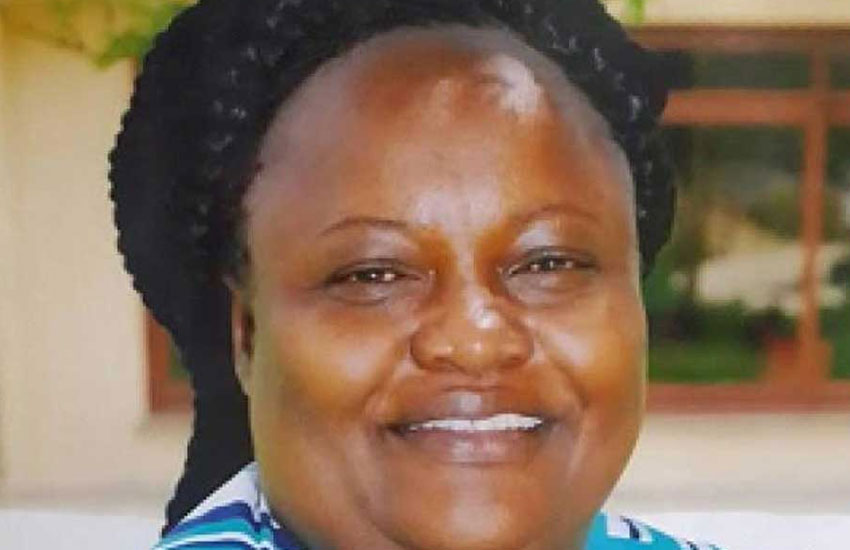 Members of Makueni County are not amused by the recent actions of Woman Representative Rose Museo.
The MP was on the spot for distributing relief food to famine stricken locals in Nguu/Masumba Ward in Kibwezi West constituency.
Shortly after her photos and that of National Government Affirmative Action Fund chairperson Regina Ndambuki distributing food in an event went viral, locals launched social media attacks toward the MP.
In a heated Facebook conversation, members of Makueni County Sharing Forum described the MP's action as old way of helping people.
"This is an old way of helping people in our Kambaland. Not again, these politicians want people to stagnate in poverty so as to use it as an avenue for asking votes after term elapses," wrote Jocelyne Ndinda.
Others told the Woman Rep to look for long term solutions and stop taking the people of Makueni for a ride by giving them relief food.
"She is just cementing poverty. If the World Food Programme (WFP) has stopped relief food programme in Kenya who is she to sustain it, she is doing populist politics," Leonard Daudi commented.
The 2022 Makueni succession politics was seen evident in her actions: "she is sourcing for votes for re-election in 2022," Bbiana Mutinda, another Facebook user indicated.
Some others feel giving "Mwolyo" to residents in Ukambani has been overtaken by time and that locals should be shown lasting solutions to food insecurity.
However, a section of the people praised the Woman Rep saying distribution of relief food was an act of humanity and wasn't a way of garnering political capital in any way.
"Can't see anything wrong with giving Mwolyo to needy family though I am not advocating for that. These are very poor families," wrote Val Muthama.
The second time County legislator spent last Friday at Matutu market centre where according to sources, People Living with Disabilities (PWDs) and the aged each went home with 2 kgs of maize and half-a kilogramme of beans.
However, hopes for another trip to fetch the food remains a dream, begging questions on how many days a family can consume such a meagre share before depleting.