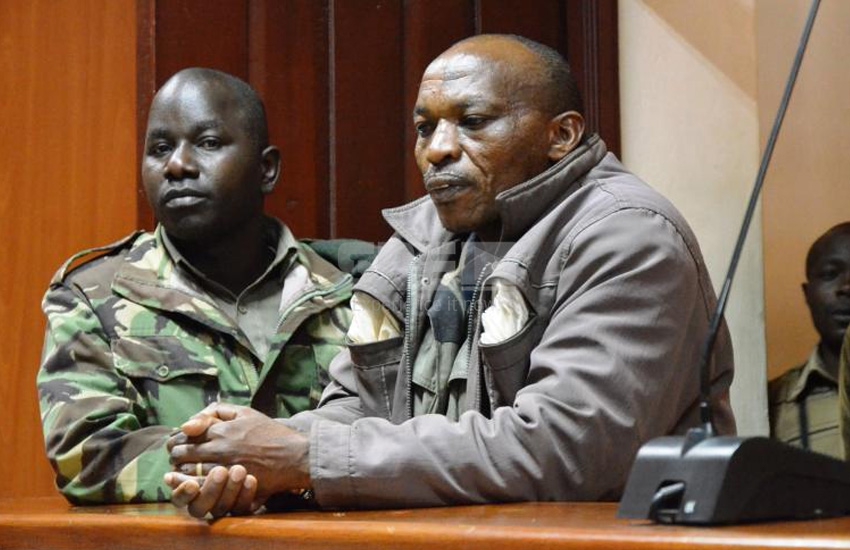 A Nyeri clergy arrested in connection with an alleged gang rape of a pregnant woman was released on a Sh1 million bond with a similar surety.
Joseph Karuga Muraguri, 44, of African Independent Pentecostal Church of Africa (AIPCA) is accused of raping the young woman on January 6 in Ruring'u estate, Nyeri.
The other suspect, who is still at large, was also given alternative cash bail of Sh200, 000.
Karuga, who was arrested on January 12, has been in custody after cops requested for more time to carry out further investigations into the case they termed as "sensitive."
Read Also: I know a man of God who died on top of a woman – City Bishop
"The accused in association and in turns with another not before court, intentionally and unlawfully raped the woman without her consent," read part of the charge sheet.
Appearing before Resident Magistrate, Maisi Chesang, Karuga, denied the charges.
Despite opposition of his release on bond by the prosecution, the court, went by the pre-bail report from the probation office given that majority of those interviewed had no objection.
The magistrate said as per the report, the accused, had immense support from his community as well as followers and thus, not a flight risk nor a threat to ongoing case.
Read Also:In God's name - why our pastors fight for church leadership
His lawyer, Wahome Gikonyo asked to be supplied with a copy of the charge sheet and witness statements.
The case will be mentioned on March 13.