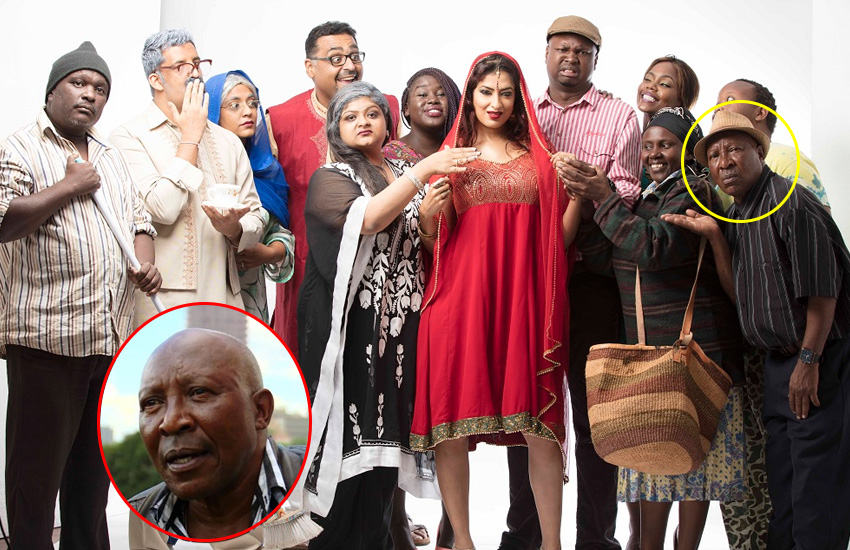 Frank Kimani acts in a TV drama series in which he mimics his former landlord to play Mr Wang'ombe.
You have acted in films like Soul Boy and Uyu ni Mwariguo? (Is this your daughter?). Were they easier or harder than playing Wang'ombe in TV drama, Varshita?
I have acted as Sir George, an MP in Mheshimiwa and Macharia in Soul Boy, as well as a herbalist in Uyu ni Mwariguo? I also act in Varshita.  I don't think any role was hard because I delivered. Acting comes very naturally for me.
Many of our screen actors began with acting on the stage in theatres. Was it the same case with you?
I started in television, then stage. I also performed in nightclubs during comedy nights. Later, I went back to television.
You once confessed to having been very shy, which is strange for an actor…
I mostly wanted to write. I was a scriptwriter and was very shy.
How did you land the role of Mr Wang'ombe in Varshita?
They called me. There is something I had done for their sister production (Auntie Boss), where I played the role of an old man and the producers loved my act. I did not audition.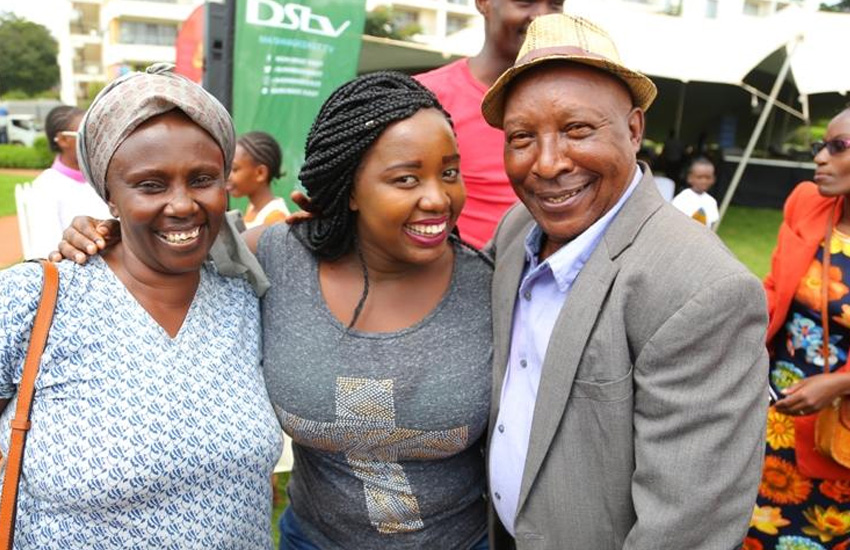 Who, in your real life, resembles Mr Wang'ombe?
Many years ago, there was a mzee who was my landlord in Dagoretti Corner whom we used to call 'Baba Yao'. In a way, when acting, I try to borrow some of his reactions.
Mrs Wang'ombe (Mukami Njiru) can be mistaken for your real wife…how did you develop the screen chemistry?
Once you get to know your character and relationship,(the husband is afraid of the wife), the chemistry comes easy. I also commend the scriptwriters because what they write appeals to both our characters.
You have become very popular as Mr Wang'ombe. Do you wish your talent bloomed earlier?
I became very popular as Wandahuhu. Mr Wang'ombe is just an addition to my brand.
Your nickname, Wandahuhu, how did it come about?
Wandahuhu in Kikuyu means 'someone who is arrogant and greedy.' It happened we were doing some comedies at a hotel and were playing Trials of Brother Jero in Kikuyu, where I was playing the role of an MP.
He did not have lines, I was just mimicking because I wasn't a good actor then. In the role, I had to put on many clothes to create the illusion of a potbelly to signify greed.
I put my words in the mimicry and they became very popular, and people started buying me beers. The waiter would come backstage and ask, "Nani alikuwa Wandahuhu?"  So they called me that for one weekend and it stuck.
What one thing has made Varshita so addictive for viewers?
I think it is because people can relate. Because if you look at the Indian couple for example, the present interaction is not like before because now the Indians interact with Africans, like the retired school teacher, he thought that he would become someone important.
His wife as well was affected because teachers were respected then. As for Mr Wang'ombe, he has given up and all he wants to do is get drunk and life continues. The comedy also makes it appealing.
Has being famous become a burden for you?
Just a bit, especially when it comes to my social life.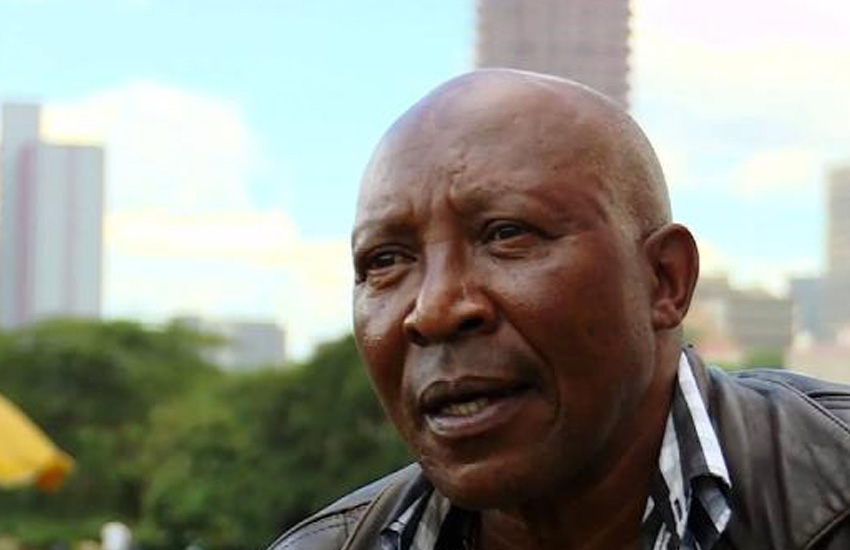 What mistakes do you make during shoots which viewers don't get to see?
There are very many mistakes. There are challenges when shooting, like noise interferences due to the environment or lighting failures. But the editors help us with that.
When your kids watch you, do they tell you how you should improve?
Yes, they actually do correct me. They challenge me.
Most people don't know you're a scriptwriter and director of your own vernacular shows…
I used to write my own comedy shows, plays and direct them and at times act in them. They were low-budget productions, but I have now settled on acting.
Have you won any awards as an actor?
I won Kalasha Award for Best Male Actor in 2017.
Would you like to get published on Standard Media websites? You can now email us breaking news, story ideas, human interest articles or interesting videos on:[email protected]