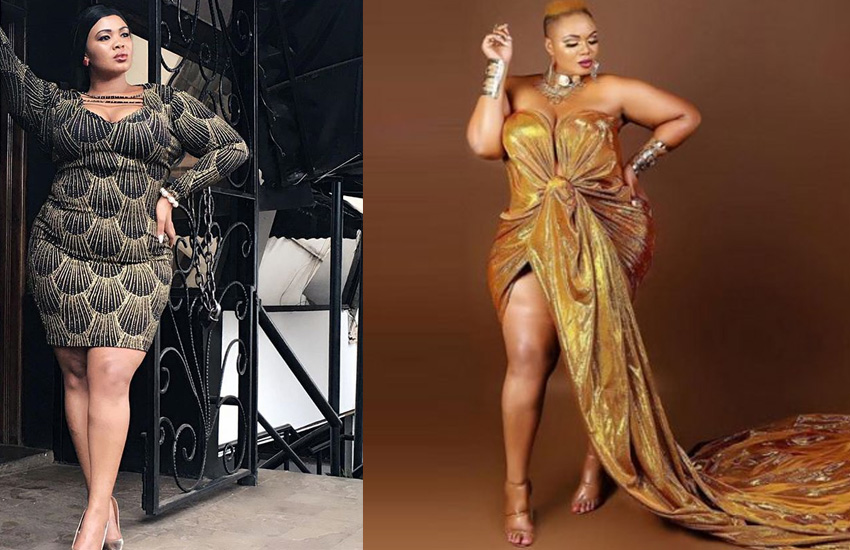 This all-round local actress tells Miriam Mukami about handling haters, most embarrassing moment and how to become an extra in a film.
You come from a family of eight siblings. Did you have to act at home to get noticed?
I was an awkward kid growing up and I did not see it as acting.  I realised my strength in acting in high school when I was forced to take a role after someone backed out and I won best actress award.
A casting director spotted you on the streets. What exactly stood out about you?
I think it was my confidence and vibrancy.  I'm easy to approach and once I open my mouth, it's gonna be a different story!
Have people in Eastlands taken acting as a career since you became a star?
Yes. I get messages of encouragement. That is why I keep sharing my story since it motivates them. People always think to rise, you have to know someone or be well connected. But for me,  I am freshly baked from the slums all the way up.
You have featured in 'Wash and Set,' 'Noose of Gold,' 'Demigods,' 'Lies that Bind,' 'Sumu La Penzi,' and 'Sue na Johnnie.' Which was the most challenging role and why?
The most difficult roles were in Noose of Gold, Demigods and Sue na Johnnie. Noose Of Gold and Demigods were emotional roles since I was a mother to a girl who was being raped by my husband. It was a journey I had never experienced, so I had to fit in those shoes and share the pain with the audience.  
Sue na Johnnie was totally something I never thought I would do in our Kenyan screens because it had a sexual angle that was quite deep and I don't think it is our culture, but it is the reality of life,  so we had to share.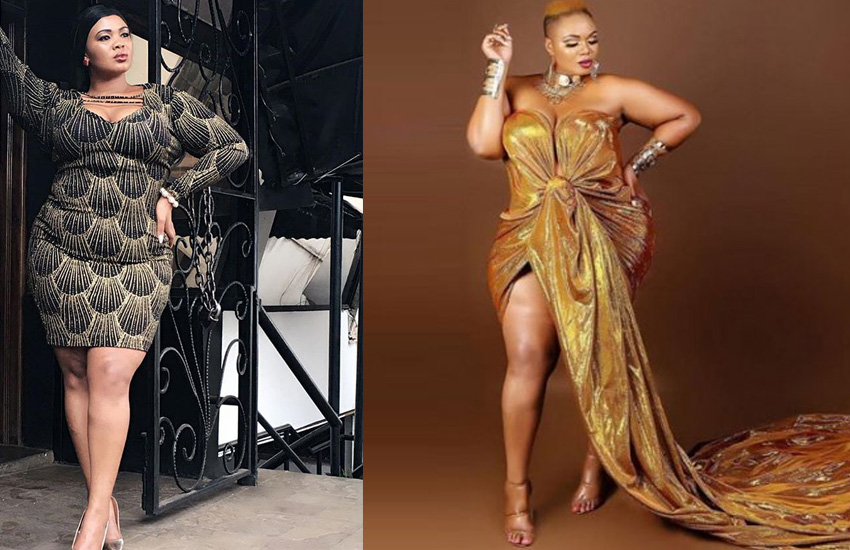 You are also a radio presenter. Do you also act behind the mic?
No. In radio, you just become real and have fun with the mic. It is quite hard to work behind the mic.
 At what time does being famous become a burden? 
When there are many high expectations from people. It's hard for every celebrity to match up to all expectations, so at times, one asks themselves why they got themselves into fame. But it is fun sometimes when you know you're making an impact in someone's life (fans) and you know there are people looking up to you. So, that is the kind of motivation that comes with being a celebrity.
How do you handle social media trolls and body shaming?
It is all about being confident. Body shaming and media trolls will always be there. People now have freedom of speech and expression. If you're confident, it is hard to be attacked and it is also easy to hit back!
Actors and actresses in Kenya are poor with money. What happens? 
When you're starting, the money is not so good. I have survived with money from acting apart from the past two years that I ventured into fashion. For upcoming actors, it is hard since you do jobs everywhere just for the publicity and exposure, to sell yourself, sometimes for free.
It is hard telling genuine friends when you are famous, isn't it?
It is really hard and it's a journey when it comes to friendships for celebrities. You can never be smart and say one is genuine, but you tend to discover the real ones and the fakes with time. You tend to know what you're looking for in a friend with time. Some want to be with you just because you're famous, for some, it is because they are getting something from you or there is value you are adding to their lives and businesses.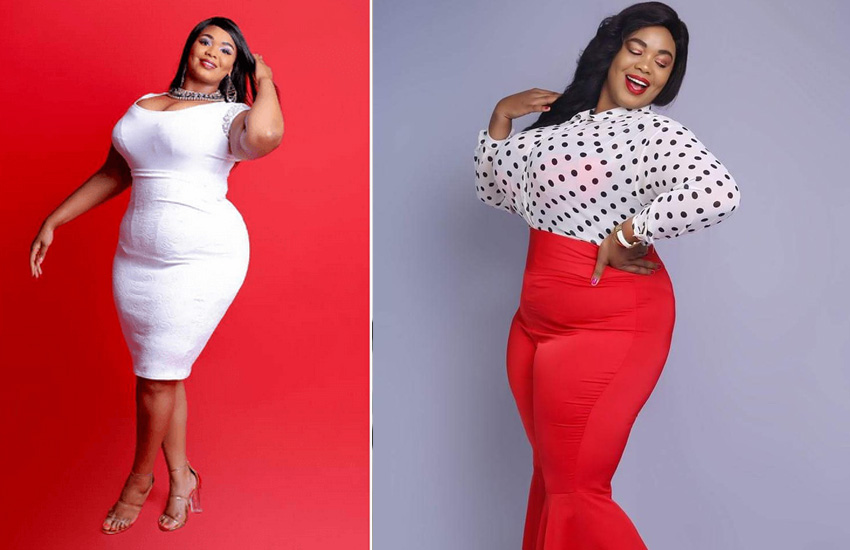 Which is the best advice you have ever received as an actress?
I was once told to be very patient and aggressive.
What about growing up in Huruma influences how you act?
It influences how I act especially when I am given roles za mtaa. For me, it is natural, unlike someone who lives in Lavington who is given a ghetto girl role. She has to go research about it. But for me, having grown in the ghetto, it all comes naturally.
How does one become an extra in a film or advert?
There are auditions everywhere - Facebook, actors.co.ke - where you can always get auditions, even on some WhatsApp groups. It is always good to reach out, especially if you know an agency that does auditions and adverts. Approach them, leave your profile and email.
When were you most embarrassed during a shoot?
That happens a lot. Shoots are chaotic at times. So, there is this one time the buttons to my blouse just burst and my boobies were out!
How did you start modelling and how was the experience?
I have always loved to look good and I am confident about my size. Modelling for me has not been a challenge since I just started getting calls from designers for photo shoots. That is how it all began and it has been an amazing experience.
Why do you advocate for plus-size modelling?
It is because I am a plus-size woman. I know the journey, I am part of the journey and I believe I am a very strong character to lead them and be the woman that stands for them. I know what it takes to be a plus-size woman, the lows and highs of plus-size women, so I am representing the plus-size woman.
Which model and designer do you look up to?
There is this designer from Nigeria called Tiannah (tiannahsplacempire on Instagram). She is a hustler like me. She gives me life. I look up to that woman. She is very creative, I see myself in her. She is my role model.
Do you have any side hustles apart from what we all know?
Yes. I am such a hustler. I sometimes do décor, events, supplies and cookouts. I do everything that would make my heart happy and make me money in the process.
Who have you dressed and who do you enjoy working with most?
I have dressed many people like Amina, Catherine Kate, Faith Muturi, Anita Nderu and Avril and many more. I enjoy dressing all of them. They all have different tastes, which we like exploring together and I usually enjoy it.
Who is your favourite actor and actress in Kenya?
Selina (Celestine Gachuhi) of course!
Would you like to get published on Standard Media websites? You can now email us breaking news, story ideas, human interest articles or interesting videos on: [email protected]