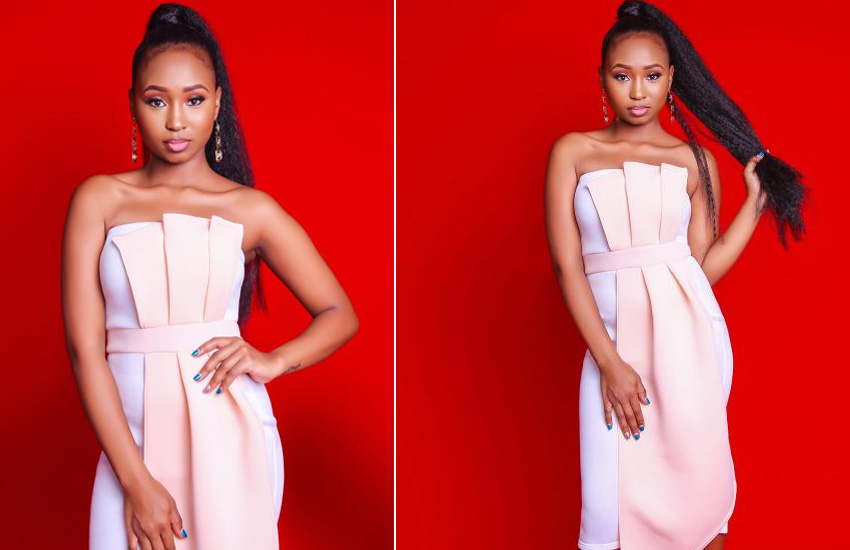 Annestella Karimi is popular as the hot-headed Becky in a popular TV drama but she tells
Miriam Mukami she's different in real life.
You can recall your first acting gig…
My first acting gig was Hapa Kule News. (Content developer) Abel Mutua had just discovered me during the drama festivals. I auditioned and the whole team was impressed and that's how I landed my first job at Hapa Kule News on KTN in 2015.
But I realised I could act when I was four. My first role was a queen in the story of John the Baptist in church.
Then you became famous acting Becky in Sue na Jonnie?
Initially, Becky was played by Idah Alishah and she had even done the pilot but left for the USA, so they auditioned me and two others and I landed the role.
At first it was hard because the people who had seen the pilot really loved Idah. I had to prove that I could be as good. I love my character it is my favourite and the best role I have ever played.
How do you separate Annestella from Becky the character?
Annestella is very shy. Becky is not. Annestella is not as crazy as Becky, who is a psycho. I can't really separate them because I got the chance to make Becky Annestella, I had to change a few things but the difference is the same.
Are you as dramatic in real life as in Sue na Jonnie?
No I am not, I have never fought in real life but I did on the show and it was scary because I did not want to hurt the other person.
I avoid drama as much as I can since at the end of the day I am a brand. As I said before I am a bit shy and laid back in real life.
I am a very happy person, I rarely get angry but when I do I channel through Becky since she will express herself, but Annestellah will get angry and cry.
Who is your favourite actor and actress in Sue na Jonnie?
Me (cheekily). I love myself more but I love them all since every role is unique. The same applies to the actors. I love them all.
What about in Kenya?
My favourite actress is Cate (Catherine Kamau-Karanja) - Sue in Sue na Johnnie. She can move from a ghetto to classy girl real quick. And she takes acting seriously. I watched her shoot Sue na Johnnie during the day and 'disconnect' at night.
My favourite actor (they are so many) but for now is Brian Ogolla. He is really good. I watched him on 18 Hours and a couple of plays he did way back, he is not limited to only one character. He is very unique
Does acting pay bills or do you have a side hustle?
Acting pays my bills. It all depends on who you are working for and their willingness to pay you for what you are doing.
I also do ads (which is still acting) and other stuff on social media but all in all acting is my main thing.
Suppose you weren't acting, what would you be doing?
I would be an amazing producer, director even my classmates will tell you the same thing. I love being behind the scenes. After all that's my end game since I am studying film so when I'm not acting I'll be a director or producer, and own my own production company.
Given a chance what would you change about showbiz in Kenya?
First thing I would change is this mode of payment called 'exposure'. If you do not have money do not call any artist because at the end of the day we want to be in a country where you can stand tall and say 'I am a full-time artiste'.
It pisses me off to be doing so many things on the side because what you love doing is not paying for anything.
Second thing is how people treat artists. They are human at the end of the day, you will pay them but do not treat them like trash.
Any dreams of acting in Hollywood…
There is no actor or actress who will tell you they would not like to act in Hollywood. The sky shouldn't be the limit, so after the sky is Hollywood. I would love to act in Hollywood.
You appeared in Elani's song My Darling, how did you land the gig and how was the experience?
Elani was looking for some actors and actresses and Maureen (a band member) consulted Abel Mutua who suggested me.
With music videos there are no lines so one uses their facial expressions and emotions so that the viewers can understand, connect with you. It was a nice experience.
Are you dating, single…
There is someone.
Would you like to get published on Standard Media websites? You can now email us breaking news, story ideas, human interest articles or interesting videos on: [email protected]