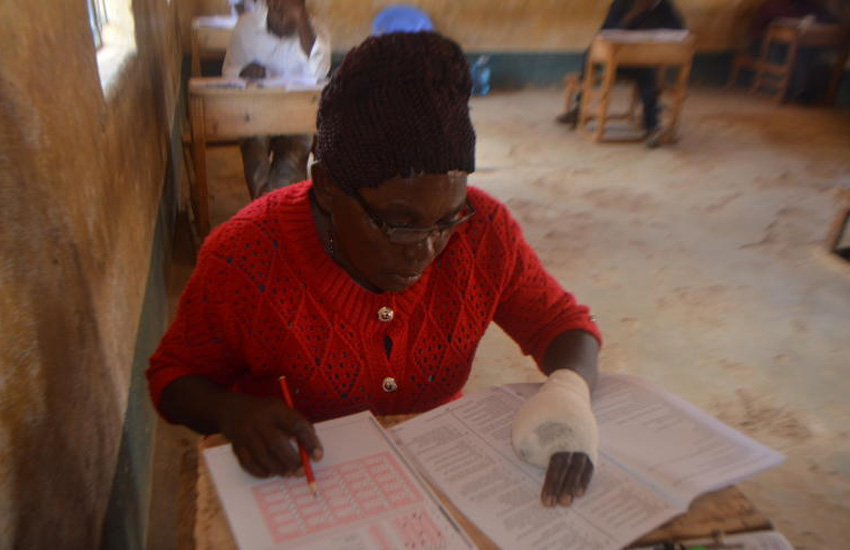 Veronica Matilu is a proud woman.
The 68-year-old mother of 10 wrote her Kenya Certificate of Primary Education exams this year and scored 143 marks.
She said she was looking forward to attaining her dream of studying to be an accountant to enable her to manage her farm and properties well. 
"As a farmer, my employees often conned me because I lacked simple record-keeping skills. But I have acquired arithmetic skills and I'm looking forward to joining secondary school to further my studies," said Ms Matilu, who was a candidate at Ukia Kaiti in Makueni.
She said this Christmas will be like no other as she will be awaiting to join Form One in January.
"I have already informed my children to get me the necessary textbooks as I wait to join Form One," she added.
She said she was determined to further her education up to college and be a certified accountant.
If all goes well and her wishes come true, Matilu will be 72 when she will be writing her Kenya Certificate of Secondary Education.
Although she did not score as she had expected in languages, she managed a grade D in both mathematics and Kiswahili.
She said she could now do simple arithmetic and speak fluent Kiswahili when she visited offices.
November is the hustle month and we are all about youngins making their money, and we need your help. Do you know of any young person in school/campus who is running a hustle that absolutely deserves to be celebrated? Drop us an email on: [email protected]