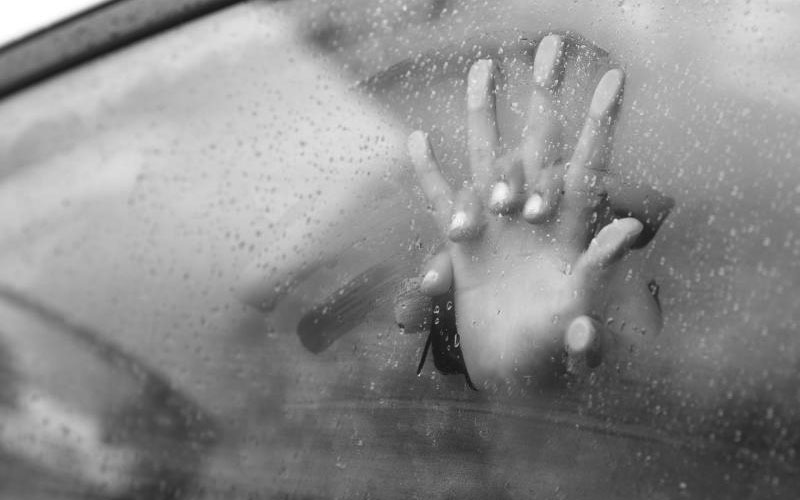 Back in the day, sex was meant for the matrimonial bed and virginity fiercely guarded until the wedding night
Aunties would inspect bed sheets the next morning to ascertain the newly wed girl was pure
But these days, people mate anyhow and anywhere, like chicken
Kenya is grappling with a rise in teenage pregnancies. This is after it emerged that in the three days pupils were doing KCPE, over 30 of them gave birth.
Many others skipped the exam over pregnancies, some did it while expectant, whilst many more are believed to have aborted to sit the tests.
This sad state of affairs has generated numerous online debates about sex and teenagers. But as it is emerging, the teens are merely learning from adults, to many of whom sex and virginity have seemingly lost meaning.
Rain, however, is believed to have begun beating us when sex ceased to be sacred. It started after this once-sacred act found home in weird places like cars, parks and bushes.
Some individuals who spoke to this writer even confessed of having had sex with strangers on the first day of meeting, in what is commonly called 'one-night stand'.
Take the case of a certain Chris*, who confesses to have had sex in his car countless times.
"The girl wanted a wild experience and I obliged," he says and jokingly, adds: "You are good to go as long as the parking is dark and the car's windows are tinted."
Chris says he has done this a couple of times, the anxiety of getting caught notwithstanding.
Joshua*, another lover of car sex says: "Just like smoking 'weed' as you look over your shoulders, fearing getting busted, sex in the car or bush is fun. The anxiety caused by the unorthodox venue and the risk of getting caught takes the pleasure to crazy heights."
Joshua, however, warns that sex in the car is a recipe for a bad omen. He says that sooner or later after a car romp, a traffic accident is inevitable. He says it happened to him just days after an escapade and also to three of his 'boys' as well, something Chris* disputes as an old wives' tale.
Rampant car romps
Not that this car thing is a youth fad. Wachira*, a student at a local private university, narrates what he witnessed at a famous Nairobi shopping mall. His mother and sister had left him resting in their car at the parking lot as they shopped in the mall.
Suddenly, a man in his 50s walked out of the mall with a 20-something-year-old looking petite woman.
Joshua saw them put their shopping in the boot and get in the car, which oddly stayed put for 30 minutes before driving off.
"Something unusual was happening to that car. I could see it rock. Some action was certainly taking place. It was around 7.10pm and there was a streetlight, but the car windows were tinted and their windscreen was facing away from the light," Wachira* recalls.
Carole*, the only woman who shared her experience, describes her 3am tryst at a quiet parking as her wildest moment, one she can never forget, and wouldn't hesitate to try again in the car or a weirder place like the dance floor.
"It is exciting, brings out your wild side, but don't try it in a borrowed car. Damages are inevitable!" Carole quips.
Call girls in an upmarket part of Nairobi have also turned cars into lodgings.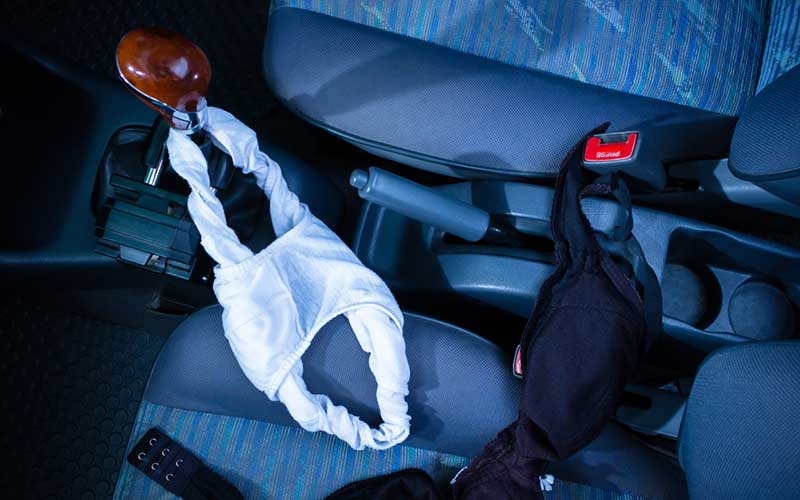 Most of their clients are taxi drivers who, at the close of business, pay for the services by dropping the call girls home.
Car romps happen mostly at night on parking lots near pubs and girls' hostels.
But this being Kenya, watchmen and cops are always on the look out to catch the culprits and squeeze money out of them as happened last weekend outside a girls' hostel in the outskirts of Nairobi.
A couple caught in a compromising situation outside the hostel was trying to settle the matter 'out of court' with the watchman who was demanding Sh5,000, with the man offering half of that in order not to get the girl, a resident of the strict hostel, into problems.
A consensus was reached and the unlucky guy forked out Sh2,000 as the girl staggered into the hostel.
Sex in clubs, toilets
The watchman sheepishly disclosed to this writer that that was neither his first nor last deal of this kind, and said business is more lucrative for his peers in town.
"They spread cartons on the floors for 'customers' at a fee at night. But if the man looks loaded, they tip off policemen on the beat who arrest the 'misbehaving' couple in their birthday suits and squeeze anything from Sh5,000 to as much as Sh10,000 out of them. The watchman, therefore, earns double — from renting the floor to the couple and from a share of the loot from the policemen," he says.
Watchmen will also tell you that flushing couples out of pub toilets is commonplace.
Just last week, a couple was smoked out of a toilet in a pub in the heart of Nairobi.
The embarrassed couple walked out of the toilet to the grinning faces of fellow revellers who had gathered outside the washroom, their fun cut short by a hawk-eyed bouncer.
In another pub, those waiting outside the toilet were bemused when a woman peeped and said: "Just a minute darlings."
A few minutes later, a man in a suit emerged followed by the woman smoothing her skirt.
Walter*, a bouncer in a Nairobi club, says throwing out people trying out what he calls "too much in the club" has become part of his job.
He says such people hide at dark corners of the pub and in some instances, the culprits are not young.
He recalls an incident where he had to throw out an old lady in the company of a middle-aged man who were "behaving like chicken".
Similar incidents in the pubs have been witnessed on the dance floor and couches.
Some daring people have even attempted to have sex at the DJ's cubicle in pubs, mostly in collaboration with the DJ or even with the DJ being in on the act. Alfred* says he has had sex twice on the dance floor.
"Everybody on the dance floor minds their own business, it is always congested and a simple sex escapade is easily mistaken for a dance style.
It's easy to get extremely naughty, especially if the girl is wearing tights," he says.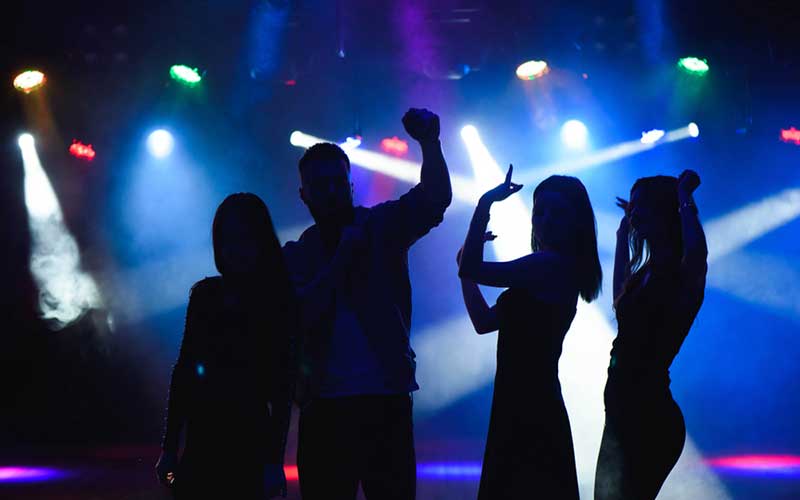 One night stands at parties
And still on pubs, there is a crazy live sex show in a famous strip club in Nairobi. The male clients give premium money for the show and the girl chooses a random man to have sex with and decides whether the man should wear protection or not.
The other men spectate in anticipation of being chosen by the next girl, or the same girl in round two or three. Away from pubs, other notorious places for 'wild sex' are the endless social and sporting events in towns.
Young souls indulge in alcohol and get out of control, mating everywhere in the fields and paths as witnessed in a recent sporting event, especially in Nairobi where everyone minds their business.
This is not so different from in-house parties hosted by university students, something notorious with universities along Thika Road.
A victim of gang rape disguised as consensual group sex had a warning for this writer.
"Don't go to an in house university students' party if you don't want to sleep with half of the men attending. All sort of stuff are served in these parties — from weed cookies to heroin and cocaine. Some of the girls willingly have sex with as many guys as possible in some sort of competition, while others get drugged and dragged into the same," she said.
So those shocked that teens are having too much sex, at least you now know where they learn it from.
The only difference is that adults can afford to use protection. But still, we have too many unwanted pregnancies. Only that they are never reported.
November is the hustle month and we are all about youngins making their money, and we need your help. Do you know of any young person in school/campus who is running a hustle that absolutely deserves to be celebrated? Drop us an email on: [email protected]