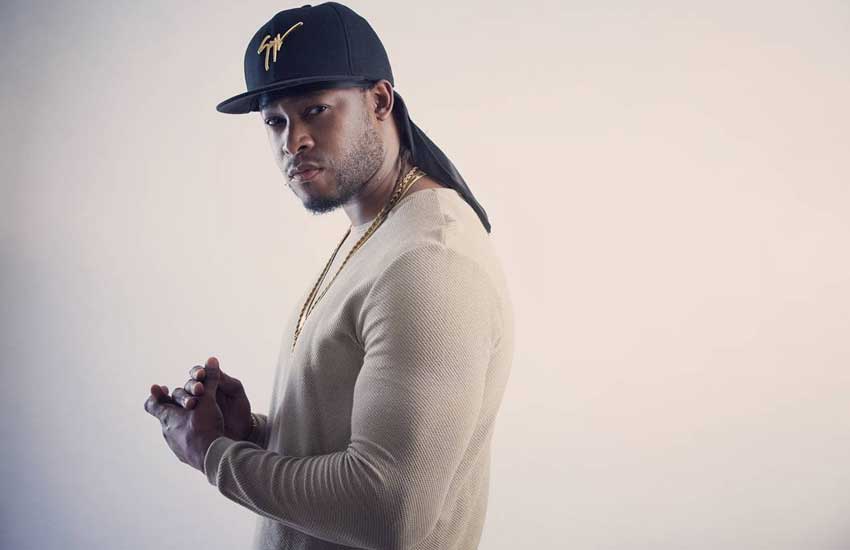 Redsan's 17-track-album is one of the most anticipated works of art in the music industry at the moment. But where has Redsan been all these years? You might ask.
"I have been quiet, not silent. After Badder than Most and Shoulder Back, I worked and collaborated on a couple of projects with other artists like Victoria Kimani, Crème de la Crème, Vivian and Nyla just to name a few.
"I have also ghost-written songs and done select shows, concerts and tours around the continent. At the same time, I was recording my album on the low," he tells us in this exclusive interview.
"It has taken me much longer to release the album at the label because the process is different. As a solo artist, you record, master and release. With a record label, your work has to go through a lot including engineering, mastering, and copyright of course.
"Then it has to receive approval of sound, lyrics and style. At the same time I like working with versatile producers who are not available for months," he adds.
Redsan is known for his commendable album launches. When dropping his third album Versatility, he flew in Jamaica's hot sisters, Brick and Lace, down to Nairobi.
On this fourth album, apart from Tiwa Savage, Demarco who will be performing with him at the launch, he has collaborated with Jose Chameleone from Uganda, Yvonne Darq, Khaligraph and KRG from Kenya, and Rv'd from Tanzania.
"I chose these people because we share similar visions of taking our music beyond Kenya," he notes.
At a time when artists are receiving peanuts in royalties in Kenya, with as little as Sh10, 000 given to an artist as the highest earner, he weighs in on the matter.
"There are musicians out there who are surviving purely on royalties. Like Usher. He has never done a tour in a while but he is still successful. If we get our systems right it can work for us as it has for others. I don't receive royalties here in Kenya myself."
The father of three loves to keep his other life private and continues to separate the two. 
"When I am with my family, I strictly keep my business and professional life away from them. I become Swabri, a father and husband with other duties. My children love my music, their current favourite is Marry Me and Badder than Most.
"They dance and sing along to them all the time. As much as they show this interest in music, I try to ground them to pursue education and careers outside of music first. I believe it's ok to have talent but they will need something to fall back on in case talent doesn't work for them," he emphasises.
Speaking of talent, the Shoulder Back hitmaker studied architecture but he did not practice it as a career. You would be surprised to know he is good at football, which he was a captain of in high school. To top that off he sketches and paints as well but he chooses to focus on music only.
There is not a confirmed scandal or controversy of him to date. As others strive to borrow a leaf from his low-key life, he says: "I come from an era that did not have YouTube or Facebook. I do not believe the social media hype of followers and creating a buzz just to get a few thousand followers.
"My fans know my music and love me for who I am. I am 'The Baddest' because my fans have stuck with me through the years and been patient with me. It is all about respecting your values, respecting other people's values as well and your relationship with God."
At the peak of one of his best-performing songs Badder than Most, he collaborated with Demarco, a production that propelled the song to international levels. It was around this time that he also got signed by Sony Music.
"I wanted to release a video for the song but Sony said it would not be of any commercial value if they invested money in it. The song was already big as is. We instead used the money to work on Shoulder Back, which was an equally big song.
The African dancehall pioneer has created a style for himself that is very identifiable and sets him apart from every other musician's sound in the country.
"Remaining the same and maintaining the sound over the years took me focus and planning. I work towards my plan knowing what kind of sound I need to achieve and the audience for it looking at the places I need to tour and such," he concludes. 
After the release, all roads will be heading to Kiza Lounge where you will have a chance to hang out with the stars at the after-party including Nigerian songstress Tiwa Savage.
Tiwa's visit to the club, rated alongside others as one of the highest hangout joints in East Africa, will stamp her name amongst hundreds of other stars to visit the establishment.
Would you like to get published on Standard Media websites? You can now email us breaking news, story ideas, human interest articles or interesting videos on: [email protected]