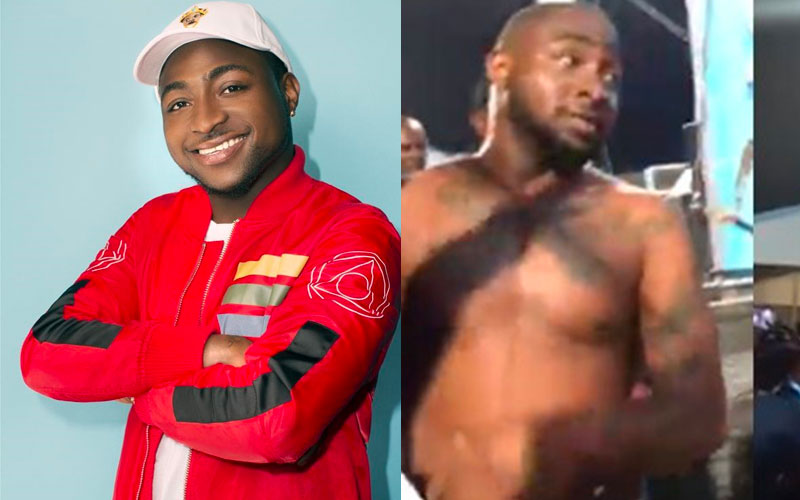 Nigerian hit maker Davido was recently in Namibiaperforming at a concert in Windhoek over the weekend.
Performing for the first time in the country, the crowd went wild and fans even tried climbing on stage but got thrown off by his bodyguards.
The overjoyed crowd pulled him off the stage during his performance and the If singer lost his pair of shoes and wrist watch.
His bodyguards may have come to his rescue but it was too late.
The items were never recovered and the show went on as the excited, shirtless singer went on with his performance.
lol! No really s/o to the security, that he disnt want to interfere in the first place ???????? @iam_Davido could have ended up in Damara lokasi #081Every1Fest#081every1Fest#081every1Festpic.twitter.com/YBEUzn2QFF — I_am_a_reporter (@june_shimuoshil) August 11, 2018
#081Every1Fest ek het nie woorde nie oshili pic.twitter.com/nw6NqbEGv8 — Fenny Nainda (@fennyNainda) August 11, 2018