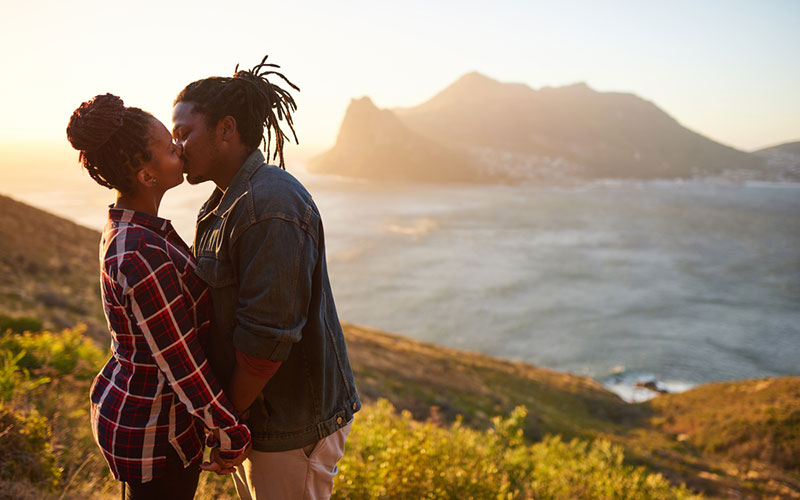 We took a walk around recreational parks and bring you an inside story
Kenyans have turned these social spaces into Sodom and Gomorrah
Last year, photographs taken secretly at Kakamega's Muliro Gardens, where randy souls had converted a park bench into a 'green lodge' shocked Kenyans. However, if you thought Muliro's hanky panky-in-the-open affair was solely a western Kenya business, you are mistaken.
The trend is also deeply rooted in Nairobi, with some residents preferring bush sex. The city's parks and recreational gardens are literally on fire, Crazy Monday has established.
Although meant for picnicking, relaxation and other social activities, they have become grounds for steamy trysts in the pretext of meditation and seeking solace with the maker.
At first, when some social media users complained about the immodest acts in the parks, we dismissed them as fertile imagination of creative storytellers.
But when we toured a couple of parks and also heard several eyewitness accounts, it dawned on us that Kenyans were taking 'tree planting' too far.
Overlooking the prospects of being attacked by army ants or getting busted, more Kenyans now munch the forbidden fruit in these public spaces.
A few weeks back, Joel Odiek, for instance, was taking a leisurely walk around Uhuru Park with his wife and children when he stumbled across a couple caressing and kissing like their life depended on it.
Worse for him and his wife, the children started giggling uncontrollably. "I didn't know what to do or where to look. I was totally embarrassed and angry," recalls a distraught Odiek.
But Ruth Wayua, who frequents the parks, has seen worse. "At one corner, you find lovers holding hands and flirting. In the next corner, others are necking. What follows is obvious.
"In public recreational parks, they prefer the embryonic posture, which makes it hard for passers-by to figure out the abomination happening right before their eyes," Wayua reveals.
But why on earth would people avoid their homes or lodgings- some charging as little as Sh200 to make love in public places? The people interviewed gave Crazy Monday a variety of reasons.
Some argued that the recreational parks were handy for those who share houses with relatives, friends or college mates.
"Weighing the options, I would rather have a stranger catch me pants down than a relative or friend who I share a house or room with. Besides, 'green lodge' is free!" posed Francis Ngige, a college student.
'Free' is good for those with financial constraints, particularly college students and those still under the care of their parents. For them, paying for a lodging is a tough undertaking, not to mention the risk of running into their parents or relatives on similar missions.
But to some, it is the thrill, not money that sends them to bare it all in recreational parks.
"Too much of something gets boring so you have to spice things up. Strange surroundings coupled with a breezy wind and chirpy birds, not to forget the Adrenalin rush that comes with the risk of getting caught, makes it extremely erotic," explains a 35-year-old married man who likens the 'green lodge' to an "away match".
Not surprisingly, vendors in these parks have seen things that would shock a church bishop to death. Joseph Mwaura says, "That is not news. We run into people in compromising situations every day. In fact, we only cheekily offer to sell them groundnuts!"
The Nairobi Arboretum is popular with those between 18 and 35, with the bushy and serene atmosphere enabling them to run their lurid errands undisturbed. Although meant for forest conservation, research and recreational purposes, the garden has become one of the hottest bedrooms in town.
Signs are conspicuously evident- well-trodden paths leading to hidden nooks in the interior, used and unused condoms and scattered alcoholic drink containers perhaps to raise the 'dare' and step up ecstasy.
"You see, this place is a good hideaway because the forest guards rarely visit the thick and deep parts of the forest," says Mark Mutuma, a college student.
"It is no secret. Many of my buddies have had enough escapades there," he chuckles. Mutuma, however, admits that in some instances, the intimacy may not be pre-arranged, but after a cocktail of intoxicated drinks and a few harmless kisses, one thing easily leads to another.
A forest ranger at the facility, who did not wish to be named because she is not authorised to speak on behalf of the Forest Service, confirmed the reports.
"Most of the people we corner are youths, particularly students from the university hostels nearby and from other city colleges. We normally warn the culprits and chase them away. We understand their hormones are crazy at that age, but we have regulations to uphold," she said firmly.
Surprisingly, this outdoor business is not restricted to the youth as we found out at Uhuru Gardens and City Park.
Uhuru Gardens, safeguarded by the National Museums of Kenya as a totem of our struggle for Independence, has its dark, intimate secrets, too.
According to a curator at the park, who requested anonymity, of the visitors driving into the precincts, old folks were the major perpetrators before stringent measures were enforced a few months ago to crack down on the vice.
Quite a number of them, apparently cheating on their partners, preferred the place because of its convenient access by car to very remote corners of the park. This opened floodgates for ageing randy couples.
The caretaker says the couples used to drive to the far reaches of the park for hanky panky in the comfort of their cars. It appears cars offer a vantage point to monitor immediate surroundings and the opportunity to take cover in case of an intruder.
Now guards have been deployed by management to keep vigilance, in addition to a barbed wire fence for barring motorists from accessing the deeper parts of the park.
"Since we implemented these measures, the incidents have reduced although we can't rule out a few strays. Human beings are crazy," says the operator.
As if to back the curator's claims, a guard admits a few people still get nabbed, especially when the grass is long. At City Park, the script reads the same. If the resident monkeys could talk, they would tell shocking tales.
Behind the friendly and soothing forested grounds is a hub of illicit honeymooners and, like at the Arboretum, used and unused condoms dot the area.
Alice, a habitual visitor confides that for the amorous, the breezy site can be tempting and many couples never hesitate to go ahead and 'explore nature'.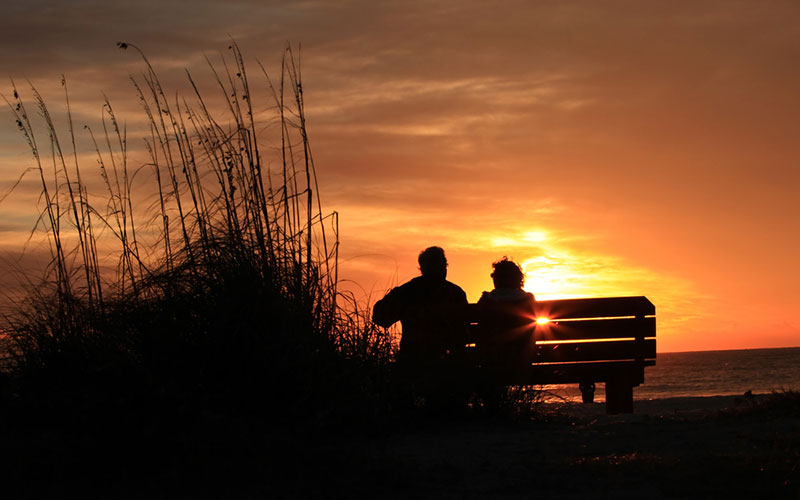 The unlucky few who get ensnared by City Council askaris, however, end up getting 'fined' on the spot, she says. Paul Baraza argues that such places are tempting for cheating couples uneasy with lodgings.
"They find it safer in such places, unlike lodgings where they could run into their spouses or their spouses' relatives and friends with dire consequences," Baraza says.
Besides, parks are ideal for 'players' who have no intention of allowing partners they have no serious interest in to know where they live, he adds.
Various reports indicate that besides recreational parks, game parks are also a popular venue for 'outdoor games', with Nairobi National Park, Kakamega Forest and Impala Sanctuary in Kisumu the most notorious.
At the Kenyan coast, the beaches have for years been a public lodging, given the number of used condoms one sees.
There are no statistics to back this claim, but there are probably many people walking around with a sexually transmitted disease or baby that they picked up from a three second encounter in a bushy park!