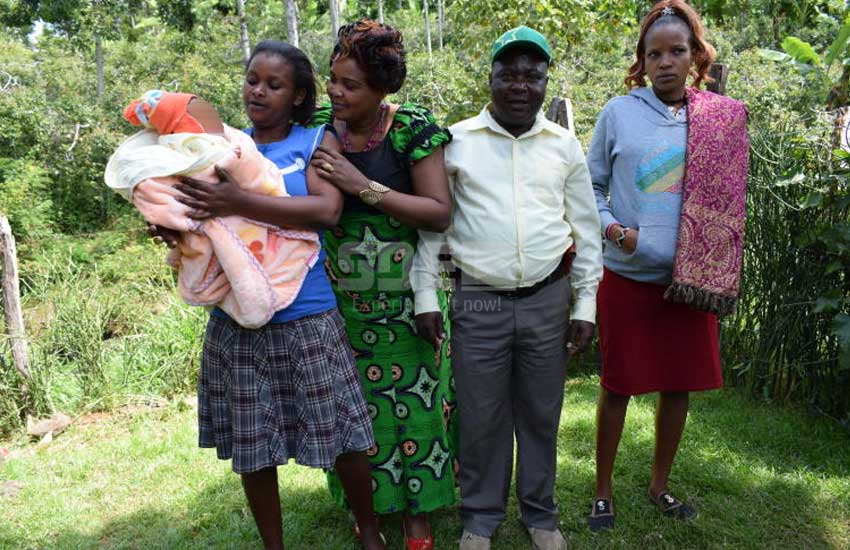 Robert Kathata alias Ramoh, a proud husband of 19 women, claims he uses special dawa to ensure they don't cheat on him.
The father of 34 children who hails from Kiengu in Igembe Central, told The Nairobian that he adores his wives and satisfies their sexual desires.
"None of my wife can cheat on me because they will definitely get stuck during sex. Further, I use some form of miti shamba to ensure my sex power is tops," he said.
The traditional healer, who recently married his 19th wife, revealed that he targets to marry 40 women before he dies.
He disclosed that all his wives are from different parts of the country - Meru, Kitui, Embu, Muranga, Isiolo and Nyeri - to ensure unity.
"To prove that you are wealthy, you must have many wives and children to match the status. I have close to 400 acres of land. In Igembe, I have 50 acres of miraa farms, a dairy farm and banana plantations. I only inherited 10 acres from my father, all the property I own is a result of my hard work," he said.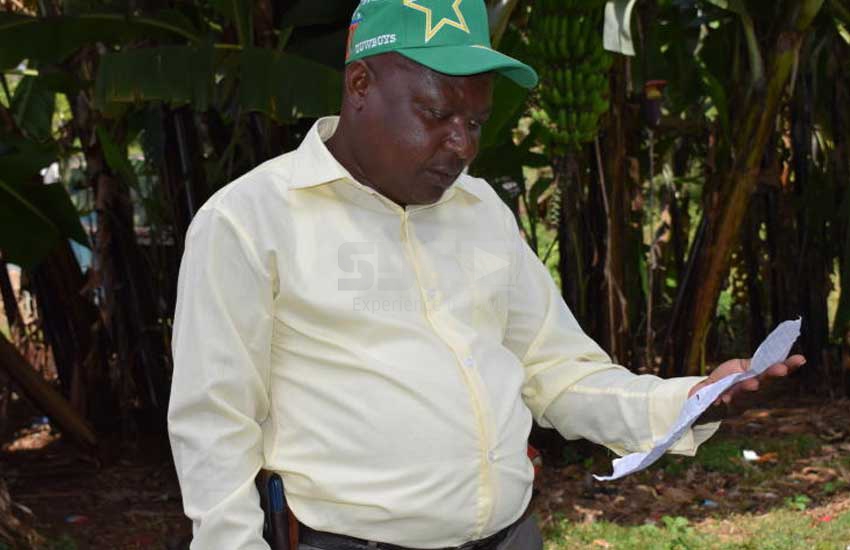 Asked how he manages all his women, he said: "You should be honest and hold meetings to find out if they have any issues that are bothering them. In addition, I take care of their needs. Each of my wife has a separate compound and I have opened businesses for them. When I marry a woman, I give her Sh200, 000 as capital to start a business. Most of my wives run salons, bars, eateries, hardware shops and other businesses," he said proudly.
He says that before marrying a new wife, he first consults his first wife and asks for her permission.
"My first wife Grace Kagwiria, whom I married in the 90s, is the one who approves and welcomes my new wives to our extended family," he said.
Ramoh says he quit his teaching job to join the "world of herbal medicine" following the death of his father. His father Ayub Kathata, was a renowned traditional healer in the Mt Kenya East region.
The senior Kathata had 49 wives and 129 children. The father picked Ramoh to be his heir, despite being younger.
"I had been a teacher for seven years when my father called me home. I was working in Mombasa. I took charge because he saw the potential in me. I used to accompany him to collect herbs from the forest, where I got a lot of experience," Ramoh said.
Some of Ramoh's wives who spoke to The Nairobian showered him with praises.
"He has set a duty rosta on how to spend time with us. He comes after a fortnight. Personally, I have never been denied my conjugal rights by him. I have also never slept with any other man since he married me," said Fridah Kailui, 35, who has three children with Ramoh.
Sabella Kananu and Fridah Karimi echoed her sentiments. Angela Mukami who is the latest wife said: "He is such a darling. He provides everything for us and I don't regret marrying him."
Ramoh's extended family holds a family get-together quarterly. He says that because of the increasing number of his children, he wants to build two schools in Isiolo County to accommodate his brood.
He says he knows each of his children by their full names.
VIDEO OF THE DAY
Related Topics