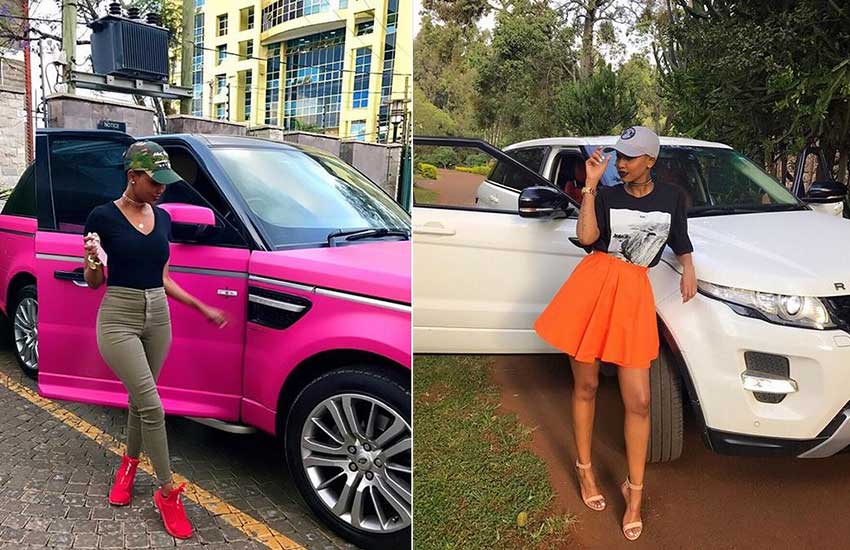 Alhuda Njoroge better Known as Huddah has been in the limelight for years which has allowed her followers to witness her growth and evolution into who she has become today.
During what seemed like a reflection of her journey, Huddah confessed how much growing older has changed her, admitting that she used to seek validation with the image she portrayed online.
 Speaking about the sleek cars she has owned, she shared this on her social media page.
 "My first car at 21 was a Range Rover Sport that I turned pink. Pink defines the Huddah Brand. My second car was a White Range Rover Evoque. My 3rd car, a Black Audi Q7.
"All because I thought cars defined my value. And mainly PINK Car for the GRAM! This gram has made people do a lot of things for strangers to applaud them LMFAO!"
What started as a competition against her peers in her line of work has changed her direction in life which made her want to leave a legacy and find her purpose in life.
The Big brother 8 Kenyan participant ended her reflection piece sharing that,
"Ladies and Gents, there's no shortage of Blessings. Everyone is blessed, some blessings come early while others come late.
"We are all born to be successful and everything you want is in your MIND! What you think you become. Put God First, have faith & TRUST in your timing."