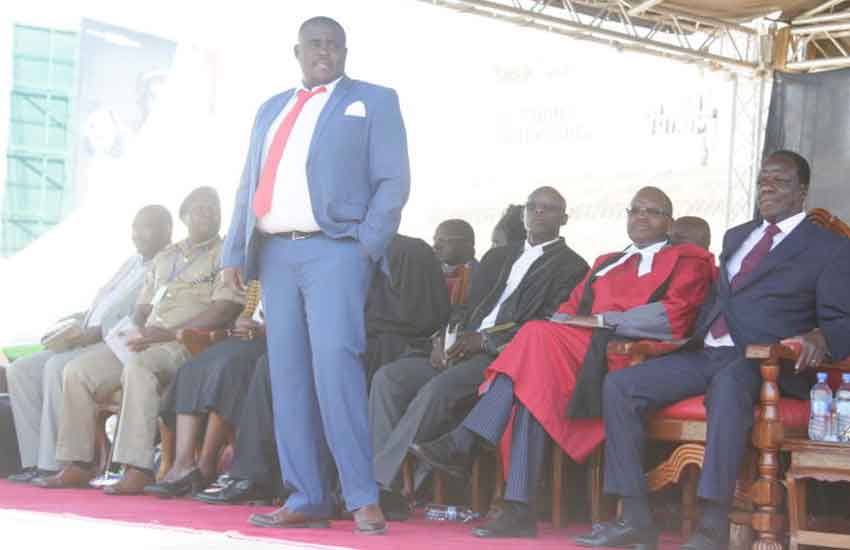 A form one girl from Matungu, Kakamega County, claims Senator Cleophas Malala has not kept his word to pay her school fees.
Rose Wonder, an aspiring singer, touched the senator with her hit song Kimbilio which was played extensively during the last elections and the smitten senator vowed to pay her secondary school fees.
"Senator Malala is a young and bright leader compared to his rivals, besides his manifesto spoke for itself," said the student who added that the senator gave her a special recognition during one of his visits to her School.
Wonder stood and waved at the crowd as her parents, Bishop Rashid Nanjira, founder of Christian Prayer Warrior Ministries and Nancy Nanjira who were present at the event cheered her on.
According to the girl's father,  Wonder composed Kimbilio after sitting her KCPE examinations and would present the song with her siblings aged 14 and 12.
"She is talented and from a very tender age led the Sunday school choir," said Bishop Nanjira who explained that other than Kimbilio, Wonder has sung several songs including Yesu si Bwana and Brother come to Jesus; all available on Mudundo.com.
Wonder who is determined to make the senator keep his word says, "My focus is so much into education and I still have faith that the senator will do something about the promise he made."
Her father, Bishop Nanjira is urging the senator to be a gentleman since, "Children never forget and I am sure the senator will remember his pledge to my little girl."
Malala did not comment on the matter but The Nairobian has learnt that so far, he has paid Sh12, 000 toward Rose Wonder's education.