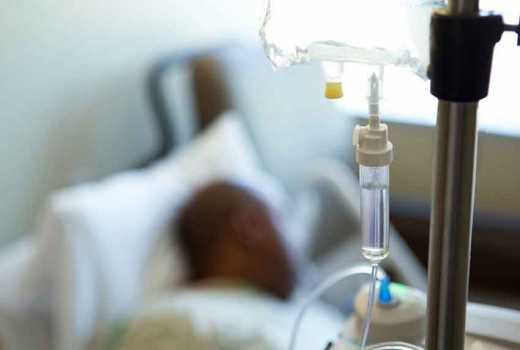 A 41-year-old man is nursing injuries at a hospital in Eldoret after his wife allegedly cut off his private parts with a knife.
The second-hand clothes businessman claims he was asleep when his 23-year-old wife chopped off part of his manhood.
He said the incident happened at about 2am on Tuesday.
"I felt cold and something like water flowing down my legs. In a second, I realised my private parts had been cut. My wife ran out and started screaming. She then left and did not return until early the next day," he said.
The man said when he switched on the lights, he realised blood was dripping onto the floor. He struggled to get out of the house and found a boda boda operator who took him to hospital.
The Standard found his wife at an Administration Police post in Huruma as she waited to be taken to Eldoret Police Station. She denied committing the offence.
Cut himself
She instead claimed that her husband had cut himself "due to his madness".
"He usually suffers from some kind of madness. He was unwell in the past. Last night he told me to pack and leave and I told him that I would leave once as I have earned enough money to sustain me. He slapped me and I ran away. I slept in the bathroom all night. I'm innocent," she said.
The mother of three also said her husband sometimes forced her to have sex, a claim her husband denied.
The man, a caretaker at New Pentecostal Church in Huruma, claimed his wife was too lazy to give him his conjugal rights and blamed the incident on her "superior economic status".
"Since she started working she has been rude and claims she can make it on her own. She has been looking for reasons for us to part ways. Sometimes she leaves for days without explanation," he said.
A doctor's report from Mwangaza Medical Centre indicated his scrotum was severely damaged.