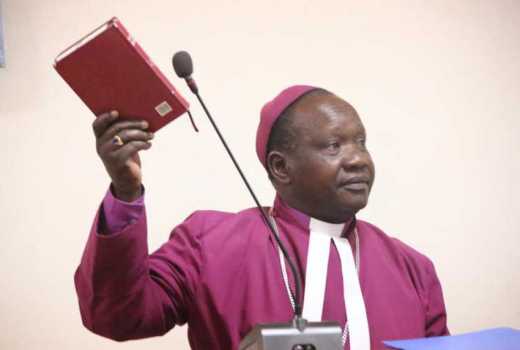 An Anglican Church of Kenya (ACK) bishop has defended his decision to suspend a cleric accused of engaging in homosexuality.
Joseph Kagunda, who heads the church's Mt Kenya West diocese, told court yesterday he had no hand in determining the action against Rev John Gachau.
"I only acted on findings and recommendations of a tribunal that investigated him. I set up the tribunal after one Edward Karanja claimed he was a victim of Gachau's alleged acts," said Kagunda.
Gachau, who was suspended in 2015, has sued for defamation. He accuses Kagunda of maliciously authoring defamatory statements in church.
He says the statements were repeatedly published in the dailies, yet the bishop knew the allegations were false.
Kagunda maintained he had no hand in the decision to suspend Gachau. But the bishop was hard pressed to justify the legitimacy of the tribunal he constituted to investigate the claims against the plaintiff.
This was after Gachau's lawyer David Onsare insisted the tribunal was illegal, as per the church's constitution, since the bishop had no powers to constitute it.
Onsare said only the Vicar General had powers to appoint such a tribunal. Kagunda said he constituted the tribunal because the Vicar General was on leave. The hearing will continues on April 18.