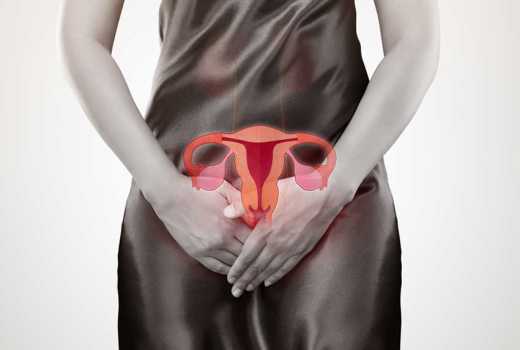 Regina Kawira, 34 and a mother of three is gearing up to begin her treatments
I am a mother of three. My health issues began in 2016. I started persistent vaginal bleeding, chronic back pains and headaches. Even when I took over-the-counter painkillers or visited the hospital for medication, the bleeding and pains persisted.
I had had a Norplant intrauterine device for five years. I thought it could be the culprit so in December 2016, I had it removed. Still, the pains persisted.  
I sought a second opinion from a leading local hospital, and they prescribed medications, which I was supposed to take for three weeks. But after two weeks, I was still bleeding and having pains.
I returned to that same hospital and they did a biopsy. That is when the doctor told me I had cervical cancer. And thus my misfortunes began. My marriage broke down. My husband couldn't deal with my sickness. To date, my kids and I live with a friend in Nairobi's Githurai 44.
The doctor told me to avoid stress as I await treatment. I am yet to start radiotherapy. In the hospital that I had previously gone to, they erroneously started me on the chemotherapy, but the doctor stopped it after a couple of sessions, saying that I had to first undergo radiotherapy. Now I am waiting to start on radiotherapy, then chemo. I still bleed, but the doctor has assured me that after the treatment, the bleeding will come to an end.
 Grateful that i didn't need my uterus anyway
Grace Wambui, 42: lost her uterus because of cervical cancer.
I am a single mother of two girls; 22 and 12 years.  Last year, I started having continuous abdominal pains and vaginal bleeding. When I realized that they wouldn't go away, I went to a hospital in Mwea where I was living and working as a farmhand.
At the hospital, they did an x-ray and I was told that my uterus had a problem. They also did a biopsy, and I was asked for consent to remove my uterus, which I gave and the operation was done last November.  All this while, I had no idea what the core issue was. I just wanted my pains and bleeding to stop.
I was only told that they were removing the uterus to prevent the cancer from spreading. It was only when I came to Faraja that I was told that I had cervical cancer.  When my uterus was removed, the bleeding and abdominal pains stopped. I have since stopped taking medication.
I have already done five sessions of chemotherapy and starting on radiotherapy. In total, I should do 33 sessions of radiotherapy, one per day. I will also do other sessions of chemo, concurrently.
I lost a lot of weight, but now I have regained some of it. Since I was not planning on getting other children, the removal of my uterus has not adversely affected me. I had two options: remain with the uterus and risk death, or remove it and stay alive. I chose the latter. It could have been worse, if I didn't have my two babies.
Besides vaginal bleeding, what are the other cervical cancer signs?
Dr. Helena Musau, a clinical oncologist and consultant oncologist at HCG Care Centre, says that the most common symptoms of cervical cancer are post-coital bleeding and heavy paravaginal bleeding that can be prolonged.
"If they do not have those bleeding symptoms, what they usually complain about are lower abdominal pains most times radiating to the back, loss of weight, jaundice and fatigue," Dr. Musau adds.
"If it has gone to the chest, they will present with shortness of breath and coughs. If it has gone to the brain, it will present with symptoms of headaches and confused mental state."
Treatment
Oncologists work with gynaecologists, who are very instrumental because they get oncologist the biopsy and the staging of the cancer.
"If it is early stages, the patient can have an operation and it is gone, like the removal of the uterus, cervix, the upper part of the vagina, the fallopian tubes and ovaries," Dr. Musau says. "But if it is a little bit more advanced, that is when we come in as oncologists and most of the time we do chemotherapy and radiotherapy."
 Get vaccines when you can
The major cause of cervical cancer in women is a virus known as HPV (Human Papilloma Virus), which can be prevented through vaccines. Girls as young as 9 can be vaccinated against it.