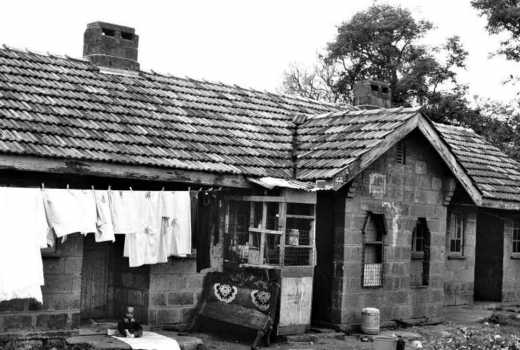 French was the equivalent of Kenya's Sheng when Latin was the major language. But Latin died and French survived despite being labelled as 'vulgar Latin.'
Will Kiswahili one day go the way of Latin, leaving Sheng, Kenya's urban youth language, to reign supreme? Check: It was inconceivable to have local adverts from blue-chip companies in Sheng, which is the short of Swahili English, but largely also a corruption of other local languages.
A media marketing campaign might come to grief if Sheng is not employed today: Bankika na KCB (KCB), Mkopo wa Salo (Barclays), Shika Mita (Chase Bank), Dosika na Pesa Pap! (Family Bank) and Gava ina Kusort (Jubilee government).
There is also Okoa Jahazi (Safaricom) and Kwachua na Airtel (Airtel), besides Wahi Kuwahi (Coca-Cola) and Ploti Manenos (Optiven).
Sheng has become a powerful marketing tool in a country where the bulk of consumers are young, besides its versatility to be understood by Kenya's 42 communities with "business rivalry, product category and target audience" influencing choice of words, as Annah Kariuki, Fridah Kanana and Hildah Kebeya note in the Journal of African Cultural Studies. These scholars note that Sheng has rich, expressive vocabulary with a capacity for 'truncation' and 'duplication.'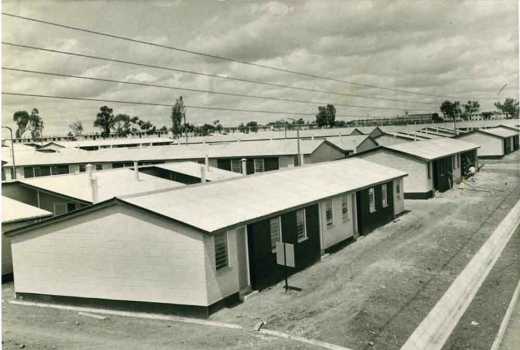 The origins of Sheng have been studied and conclusions arrived to the effect that it began in Nairobi's Eastlands, where English and Kiswahili were already established. It flourished among adults who had problems with ongoso and Kiswahili sanifu and thus, found communication refuge, blending it with vernacular with their children standardising what became Sheng in 1950s colonial Kenya.
But did you know the single rooms of Makongeni gave birth to Sheng? Well, Makongeni and surrounding estates such as Maringo, Kaloleni and Mbotela in Nairobi's Eastlands were built as single rooms for bachelors working for the railways corporation, most of whom were Luos.
The State of Emergency in 1952 saw Kikuyus singled out as the 'eyes and ears of the Mau Mau' being screened and detained. The innocent were exiled to their shagz in Nyeri, Kiambu and Murang'a.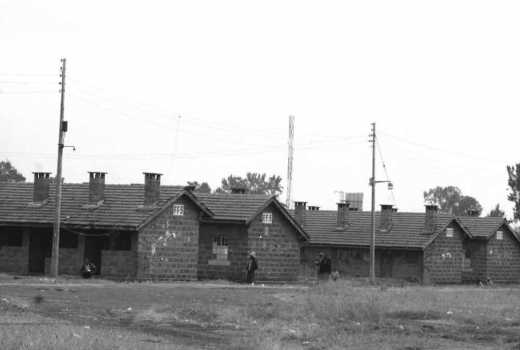 Sasa wacha ni kushow madame Wasapere walijipata hawana mabwana and to survive in Nairobi — as a woman- you either had a passport or a hubby. Sasa sindio hao madame Wasapere walienda Marish, Jeri na Okongo kuolewa na hao maboy wa railway. Unanyita, mtu wangu?
When the single rooms began hosting families, other Luo men also went shagz and brought their families as well and it was in those single rooms that children began perfecting a language that blocked off their parents. The East African Railways and Harbours was headed by odieros before E Njuguna Gakuo, father of First Lady Margaret Kenyatta, took over as the first miro MD.
These Omeras spoke Sheng to block wadosi wazungu and other communities about skiving to shagz over the weekend and other shenanigans. Being Luos, most of their words had the 'O' and those heading to Kangemi said, "Naenda Ongem," but the Okuyus from Bahati - where Peter Kenneth was born - corrupted it to "Ungem," since Okuyus have no 'O.'
Indeed, Sheng heavily borrowed from Kikuyus and Luos as it spread via the railway, matatu culture, reggae music, sports and today, FM stations like Ghetto Radio, and of course social media.
Have you ever wondered why every estate has its own Sheng? Well, the boxing and football activities in Eastlands was such that each team employed different code words to conceal team tactics.
Prof Frederick Iraki in Language and Political Economy: A Historical Perspective from Kenya, notes that Sheng took deeper roots in Kenya - and not Tanzania - as we did not have a language policy. This gave Sheng room to flourish throughout the 1960s as Kiswahili was not even official parliamentary language until 1974.
Today, Sheng is frowned upon by educationists, academia and the elite, but as a peer-to-peer source of identity for 60 per cent of Kenya's 'mahewa generation,' with purchasing power (from their parents), it means that Safaricom will continue prodding them with slogans like Bamba Umbambi