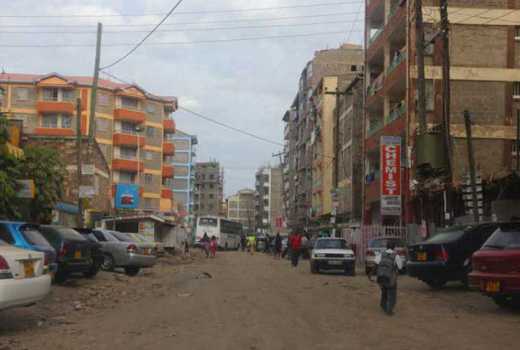 Donholm is an eclectic neighbourhood. In this neighbourhood, you will find communities from all over Kenya, with a mixture of refugees from South Sudan, Nigeria, the DRC, Rwanda and Burundi. And then we have old white men, many of who hang on the arms of pretty young African things.
But I want to talk about some dads from Donholm, who are living dangerously so that they can live large. Most of these brothers are my tribemates. They are from the lake side, like Joe Soap.
Dressed to kill
In the fourth week of January, I saw a video clip of a young man; I'll call him, Wuod Dala – which is Luo for homeboy - being beaten by a mob. Allegedly, he and his gang had conned an MPesa shop attendant in Utawala.
Wuod Dala was sharply-dressed. And if you did not know better, you would say that this was a case of mistaken identity. But I later learnt that Wuod Dala and his mates are literally dressed to kill.
I also learnt that Wuod Dala was from Donholm Phase 8, where I live. I was even told that I might have bumped on him and his pals, hanging out at their favourite wines and spirits joint, which is situated on the road to our church. This crew of smartly-dressed Luo men are said to use charms to con people. In the street-speak, they are called 'wash-wash'. They are not armed robbers, but they use confidence tricks to, like their name suggests, clean your bank or MPesa account.
Temptation Island
In my old 'hood of Jericho, temptations were rife. The 'hood had pickpockets, gangsters, burglars, and brokers who bought stolen property from burglars. But it also had good people. Loads of good people.
Pickpockets – aka 'pinjis' - were a special breed. Even to date, when I enter a public service vehicle, or even at a bus stop, I can pick out pickpockets because of their body language and dress code.
Just like the wash-wash in my new 'hood, pinjis were dressed to the nines and lived lavishly. They all had families, regularly threw parties and were the envy of many young men, yours truly included.
Whispers in the grapevine were that that some pinjis regularly consulted a witchdoctor, Maji Marefu so that 'their fingers could be sharpened'. Most of these brothers reformed and now live honest lives. Some are preachers of the gospel.
I overcame temptations because I was a coward. I think. I did not have the guts. Plus, I have this conscience that bugs me like crazy. That said, I believe that, when we overcome temptations, we not only become better citizens and dads, but we also draw closer to our destiny.
Knowing better when it's too late
I do not know what led Wuod Dala down this path. I do not know his back story.
But I know that, in that split second, as Wuod Dala's soul hovered above his body for one last time, whispering its ultimate goodbye, his life flashed before his eyes, and he wished that he had made a different decision. In that split second, he saw the myriad opportunities that he did not take.
Which is why Wuod Dala died the most painful death. Not because of the boulder that crushed his head. Not because of the brain matter that was seeping in the soil. But because of the fast-forwards and flashbacks, which showed Wuod Dala that he was meant to be better. That he was not meant to die a futile death, which would be played on social media for eternity, to the chagrin of his children.
Brothers and fellow dads, this is not the way to live or die.