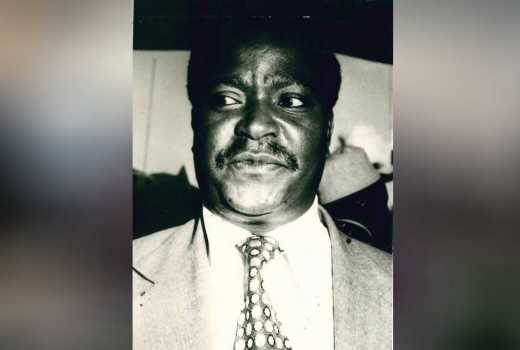 By the time he died in November 2006, the one-time taxi driver had entered the annals of history as the first indigenous Kenyan to own a stock brokerage firm.
Francis Mwangi Thuo, the man who sported a jet-black Nat King Cole hairdo, rose from a cab driver to ownership of the eponymous, Francis Thuo and Partners, besides serving two terms as MP for Kigumo Constituency.
But sadly, Francis Thuo and Partners was suspended from the Nairobi Securities Exchange just months after his death after rogue employees illegally began selling clients' stocks when he started ailing.
By February 2007, millions of shillings had gone up in smoke, bringing down a stock brokerage that had successfully been operational since the 1960s!
Indeed, it was a case of grit for Thuo, considering he hardly went beyond Form Two when his dreams met financial headwinds due to lack of fees.
The Mau Mau insurgency and the ensuing State of Emergency that was declared by Kenya Governor, Sir Evelyn Baring in October 1952 cut short his private pursuit for a secondary education. But he still managed to pursue accounting through correspondence course at a South African college as he ran his taxi business.
Dreams of owning a stock brokerage firm were hatched when he became an accounting intern with a stock broker in 1955 as he pursued long-distance learning from Makerere University from Nairobi. He learnt the intricacies of stocks through snitching office files and devouring them overnight before returning them to the desk of his boss the following day. But after Kenya's independence, mzungu and muhindi investors, jittery that the government might nationalise key industries, began panic selling of their stock. 
Thuo predicted that locals would enter the stock market and to that end, began aggressive marketing on radio, TV and seminars, bankrolled by the government.
By 1966, Francis Thuo and Partners was among the only four firms to have a seat at the then Nairobi Stock Exchange which operated from  today's Exchange Bar at the Sarova Stanley Hotel in Nairobi. 
Three years later, Thuo became the first African chair of the NSE, taking over from Roger Chapman.
The seat of Francis Thuo and Partners was acquired by Equity Investment Bank after forking out Sh150 million in 2013. Francis Thuo's once prestigious brokerage firm that operated from the International House is now under Rubia, Channa and Thuo families.