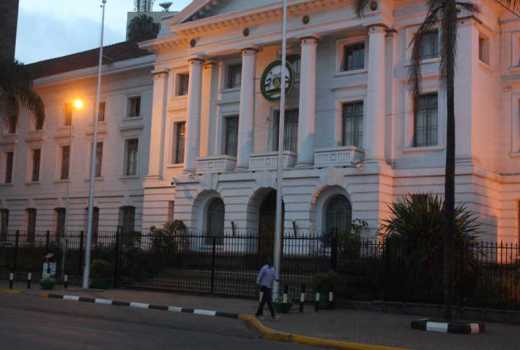 Nairobi county government lost Sh6 million after its internet services were disconnected
The internet outage lasted almost two hours, hampering services to residents
The outage was as a result of a delay in the payment of Sh3.2 million to Safaricom
The county government yesterday lost Sh6 million when internet services were disconnected because of a debt.
The internet outage lasted almost two hours, hampering services to residents who had gone to make payments at City Hall.
A spot check by the Metropolitan revealed that the delay led to long queues. City Hall extended its working hours to serve some of the clients.
The ICT county executive, Charles Kerich, said internet services were disrupted from 9am but that the issue was later resolved.
Kerich said there had been a delay in the payment of Sh3.2 million to Safaricom. He said services were restored after the matter was resolved.
"It is true that our internet had been disconnected, but this was because of a delay in payment. We, however, made a commitment to settle the bill by the end of this month and it was reconnected around 11am," stated the executive.
He explained that City Hall was charged quarterly for internet service provision. The JamboPay director, Danson Muchemi, said the disruption had led to losses.
Comparisons
"Services such as parking were not affected but a comparison of Wednesday's totals and Tuesday's revealed a deficit of approximately Sh6 million," he stated.
Muchemi advised city residents to take advantage of the online payment platforms, which he said were more convenient.
"Most people go to queue at City Hall, yet they can access our website or even use their phones, which will take less than five minutes to make the payments. We are rolling out programmes to sensitise the public," he added.  
JamboPay is responsible for the automation of 92 services and revenue streams such as parking, liquor licences, education, inoculation, and garbage collection. Waweru Mathai, a Nairobi resident, said the delay had led to long queues. 
He said he had gone to the cash office to pay for his single business permit, but found long queues.
The acting county secretary, Leboo Morintat, termed the disruption 'insignificant', claiming it had lasted approximately 30 minutes.
Small hitch
He said he wanted to assure city residents that the situation was now under control and urged them to continue making payments online.
"It was just a small hitch which has since been sorted out. The issue was a delay in processing of the money but not lack of money," said Morintat.
Governor Mike Sonko recently went to court, seeking to block any payments for services rendered for six months.
The county claimed that it could not pay contractors the Sh60 billion owed to them without ascertaining that they were legitimate claims.
According to the county government's lawyer Elias Mutuma, the administration requires at least six months for an internal audit before paying contractors.
Sonko admitted that the county was cash-strapped owing to debts inherited from his predecessors and which cannot be settled owing to laws governing appropriation of funds before use.