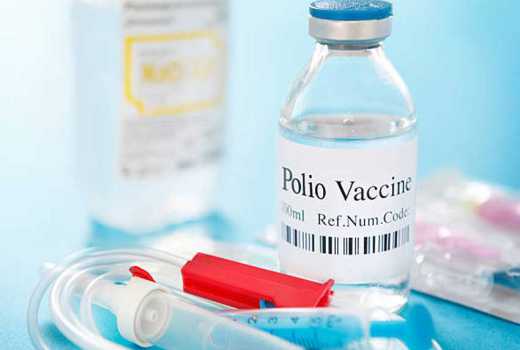 Mathew Mugenya, 48, has lived with polio since he was five
The crippling was not a progressive but rather instant
His parents say that it was caused by an overdose of polio vaccination
I was born in Siaya County. I contracted poliomyelitis at the age of 5 years. My parents say that it was caused by an overdose of polio vaccination since I had already had the initial mandatory one before I got this second one.
The crippling was not a progressive but rather instant. One day my legs were functioning, and the next day they were paralysed. My joints and muscles on both legs had become, not only weak, but unfunctional. I have used crutches since.
I cannot say exactly how I felt when I became disabled. I was a child and I cannot remember my emotions. I came to fully know the effects of my disability when I realised that I could not do some things that other kids were doing. 
If you do not have a psychosocial support system, polio can rob you of your joy. It can also rob you of your dreams because you feel like you are the child of a lesser god.
I am thankful that my mother did not give up on me. She was level-headed. She stood with me when people discriminated against me. It also did not help matters that I was the firstborn child, so she bore the brunt of prejudice. But she took the responsibility of nurturing me and making sure that I led a normal life like other children.
My father was in shock, though. He kept wondering what he would do with a disabled child.
In 1977, I joined Joyland Special School in Kisumu County. It is an institution for physically-disabled persons. Joyland had a semblance of normalcy for me because all the students were physically-challenged.
School bullying
The discrimination and side-lining – in sports and co-curricular activities – resurfaced when I joined a "normal" secondary school. After Form Four, I joined a tertiary institution in Thika where I trained in leatherwork.
Polio can also rob one of job opportunities. I interviewed for many jobs, and although I was qualified, prospective employers thought I would be a liability. One interviewer even asked me: "What time will you arrive at work?"
Pain and purpose
Polio can give you pain, but it can also give you purpose. In 1999, I joined para-sports and represented Kenya in wheelchair-basketball and athletics.
I have travelled to South Africa, China, India, Algeria, Morocco and Scotland. I am the first person in our family to travel abroad. After my para-sporting exploits, my father changed his attitude. I now support my parents with proceeds from sports.
I have since left active sports and segued into sports administration. I am the chairperson of Para-Sports Talent Development Organisation (POSTADO-KENYA).
Our mission is to promote awareness about para-sports and nurture persons with disabilities to excel in their sporting talents. Polio can paralyse limbs; but it cannot disable love. I am married. My wife is able-bodied. We are blessed with four children. When we met, she did not look down on me or pity me.
Her family was not too thrilled about our relationship. But with time, they came to realise that, although I have a physical disability, I can live a normal life.
Polio can be managed, but only after you accept. It is not a curse. It is not caused by witchcraft. And it will only be a burden if you allow it to be.   
I want people to know that, when we educate and give opportunities to persons with disability, we are helping to eradicate discrimination and stigma.