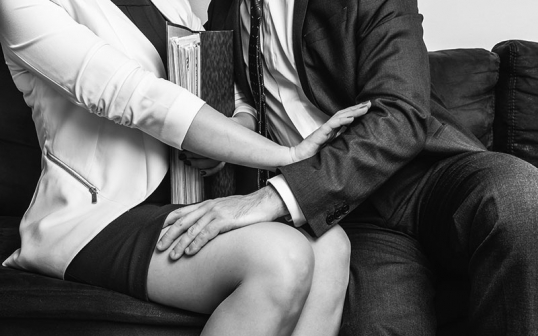 It could be a wink; an unsolicited touch of her hair, or a catcall. It could also be suggestive texts or use of force, and it could lead to over 10 years in prison.
Just what constitutes sexual harassment according to Kenya's laws?
A recent New York Times exposé set Hollywood ablaze by revealing that one of its most powerful producers, Harry Weinstein had allegedly sexually molested several women. Thereafter, other movie stars including Lupita Nyongo shared their own accounts of unwanted sexual advancements from powerful men within the film industry.
The resonating factor in each story was fear. Almost all these women admitted that they did not speak up because they were afraid that their careers would be incinerated by these influential men. Susan Fowler, a former Uber engineer, penned a blog post discussing the toxic culture of workplace harassment at the company, alleging that she was sexually harassed by a male manager at Uber whose actions were knowingly brought to the attention of HR.
But even with solid evidence, Fowler was told that because he was a 'high performer, management would not feel comfortable punishing him for what was probably just an innocent mistake on his part.'
In light of the 'Weinstein effect', a twitter hash tag #Metoo emerged, and the result has been monumental as it is heart-breaking, with millions of women sharing their own similar experiences.
Recent local reported cases
Earlier in July, Kenya's tech community was rocked to its core after leading software company Ushahidi had to fire its then Executive Director Daudi Were following an investigation into sexual harassment claims lodged by Angela Kabari, a former employee of the company.
In a Medium post, she describes how Ushahidi board members censured her for seeking legal help, tarnished her character, and only seemed to act after public pressure from various online outlets. Kabari's allegations raised pertinent questions regarding how women are treated in Kenya's start-up sectors.
This month, renowned actor Nick Mutuma has been on the spot after more than five women came out on twitter accusing him of assault or harassment following an account by acquaintance Koome Gitobu on behalf of his girlfriend. Mutuma has since vehemently denied these claims.
The thin line between hitting on a woman and harassing her
Even if you are 'just hitting on someone', you have to obtain consent, which must be unequivocal. Section 42 of the Act defines consent as a situation where a person agrees by choice, and has the freedom and capacity to make that choice.
This would mean that instances where consent is not given are considered intentional and unlawful acts, such as:
1. Where the victim is the subject of force or the threat of force
2. Where the perpetrator is in a position of power and abuses such power in such a manner that the victim cannot resist.
10 years imprisonment or life imprisonment
The Sexual Offences Act (2006) can view that as either sexual assault or an indecent act. Sexual assault is defined as any unlawful penetration of another person's either with a part of the body or other object, or manipulates their genital organs such that it causes penetration (like those disgusting people in a queue or crowded place).
If found guilty and convicted, a person is liable to imprisonment for at least 10 years, which may be enhanced to life imprisonment.
What are indecent acts?
An indecent act is defined as any contact with the genital organs, breasts or buttocks of another but without penetration (this would include groping, spanking and such acts), or exposure or display of any pornographic material to any person against his or her will (for example forwards of nudes, suggestive texts).
If found guilty and convicted, a person is liable to imprisonment for up to 5 years or a fine of Kshs 50,000 or to both. Other instances include false or fraudulent means e.g. you might think you are engaging in sexual activity with person A, only to find it is person B, or lying about your STD/HIV status.
Another category would include where consent is incapable of being given e.g. where one is drunk, asleep, unconscious, drugged or is mentally impaired.
The same law also covers issues of date rape under section 27 of the Act, where it makes it an offence for any person to administer any substances with the intent of stupefying or overpowering another person so as to engage in sexual activity.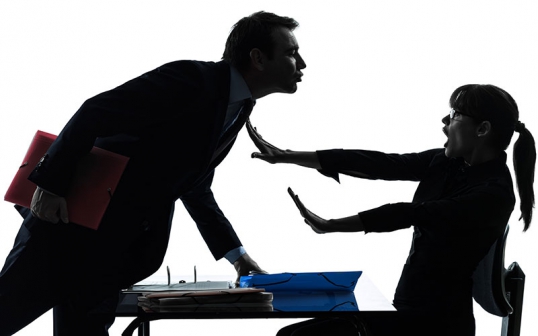 If found guilty and convicted of this offence, a person is liable to imprisonment for at least 10 years, in addition to any other offences for which they may have been convicted, i.e. you get 10 years for using the drug and whatever other penalty for the actual rape.
It's all about power
John Pryor, a professor of psychology who has studied sexual harassment for more than 30 years, said in an interview with USA today, "Admissions of being a victim are stigmatising. Research has shown that people with stigmatising conditions that can be hidden often engage in what is called 'label avoidance.' so with regard to sexual harassment, the more people who come forward and say 'me, too,' the less stigmatising the label."
Despite its definitive label, sexual abuse is more about power than it is about sex. The primary motivation comes from the perpetrator's need to dominate and control. While most sexual assaults and sexual violence have been found in numerous cases to be perpetrated by men, there are cases of men being affected to. Typically this occurs in situations of asymmetrical power dynamics, where the perpetrator has a dominant position compared to the victim.
They often use their positions of power to seduce, coerce, manipulate, and attack victims using a need that is vital to the later demographic such as employment, good grades, mentorship, promotions, recommendations, referrals, auditions or basic financial needs. Perpetrators exert their control by wielding implied or outright threats should the victim fail to cooperate.
What the Kenyan law considers sexual harassment
It is often portrayed as murky or ambiguous in legislation, on the grounds that it's hard to tell the difference between a bit of banter and a humiliating remark. Martin Maitha, Advocate of the High Court gives further insight:
Sexual harassment is mostly viewed from the workplace standpoint and as such is defined in section 6 of the Employment Act, 2007 as a situation where:
1. A person directly or indirectly requests for sexual activity from another, usually a subordinate, with an express or implied promise of preferential treatment (e.g. higher salary, promotion).
2. A threat of adverse consequences (such as being fired, a poor performance review).
3. Sexual harassment can also take the form of unwelcome or offensive behaviour of a sexual nature
4. Use of language or visual material which makes the subject uncomfortable (sending sexts, nude photos, porn).
Section 23 of the Sexual Offences Act, 2006 goes further and makes it a crime. Unfortunately, this provision only applies to holders of a public office. If proven guilty and convicted, the accused faces a jail term of at least three years, a fine of Sh100,000, or both.
One may elect to report the matter to the police, who will investigate the matter and if there is sufficient grounds, the matter proceeds to a normal criminal trial, where the state (through the office of the DPP) has to establish a case beyond all reasonable doubt.
Related Topics