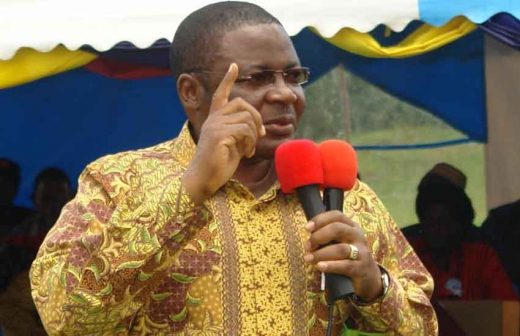 Kenneth Marende has denied that ballots are being stuffed in his Luanda home
Marende accused political rivals of peddling the rumour to tarnish his name
Marende's house was allegedly being used to stuff ballots for the western region
A former Speaker of the National Assembly has denied claims that his rural home in Luanda is being used by Jubilee operatives to stuff ballots for the western region.
 Kenneth Marende has instead accused political rivals of peddling the rumours in order to tarnish his name and incite people against him.
Speaking to journalists in Kakamega, the former lawmaker said he had reported the matter to Luanda Police Station.
Marende said he has no connection with the repeat presidential poll, arguing that he learnt of the arrival of the ballot papers from Dubai on the news.
Marende said for the country to move on, the elections must go on as planned on October 26.
"We must uphold and believe in the rule of law and, as a law-abiding Kenyan, I urge people to turn out in large numbers to exercise their democratic right by voting for a leader of their choice, as enshrined in the Constitution and in accordance with the Supreme Court decision," he said.
Marende took issue with the Opposition for staging demonstrations against the electoral commission in NASA strongholds.