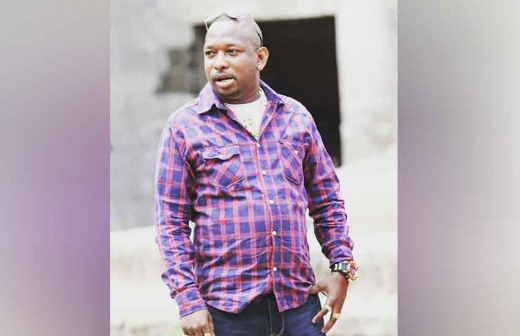 The Highridge chief was arrested by EACC as he was receiving a bribe
The chief had demanded a Sh30,000 bribe from a landowner in Parklands
The landowners approached Sonko who set a trap
A chief was yesterday arrested by Ethics and Anti-Corruption Commission (EACC) officers for allegedly receiving a bribe in a land-grabbing deal.
The chief was caught in the act receiving Sh30,000 he had demanded from a family in Parklands allegedly to protect them from being evicted from their home.
This was after the family of Mohan Singh Dhanjal and Satwant Singh Dhanjal sought the intervention of Governor Mike Sonko, saying they were living under constant threats from cartels who wanted to take their land.
Through his Facebook account, Sonko detailed how the Dhanjal family had reported the matter to the chief who, instead of acting, demanded Sh30,000 for 'protection'.
"Under my leadership, no one is above the law. Highridge chief arrested by EACC as he was receiving a bribe of 30,000 from a landowner in Parklands," wrote Sonko.
According to the governor, the family has lived on the land since 1974 and it wasn't until recently that they started receiving threats.
He said he got wind of the situation when the family texted him requesting an urgent meeting relating to land grabbing.
He advised them to take up the issue with the EACC yesterday morning. The commission provided officers to accompany them to meet the chief.
"The chief had ordered them to deposit with him the original title deed by 10am today (yesterday), allegedly over a debt against the title of Sh350,000.
Strangely, the family has never borrowed against the title, neither have they ever guaranteed a loan," wrote Sonko.
When they arrived, the chief demanded Sh30,000 for him and another area administrator for "protection" and that is when the EACC officers pounced.