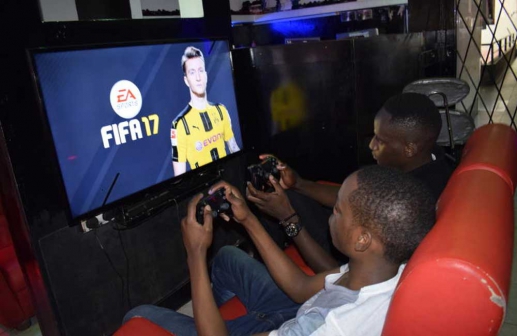 Following the banning of jam session, the decline of 'malling' and the culture of hanging out around retail centres for leisure activities, most of which exposed youth to risky behaviour, gaming has become the new thing in town
Not all the gaming spots are not as innocent as they may look as drinks are shared with everyone irrespective of age
It is a cool Friday afternoon and the group of teens is seen milling around Imenti House along Moi Avenue chatting joyfully. They are high school buddies currently on holiday and this is their chill-out, a plan they had on before the holidays started.
We follow them into the busy town house into Game Masters, the new and popular spot Pulsers seem to have made their new hangout joint. Everyone seems to know each other and our arrival is treated with a little suspicion. However, there is too much activity and everyone soon keeps to their activity as time is of the essence.
This is not only happening here but also around Kenya Cinema, another gaming joint that became popular after the death of Jam Session, which used to be teenagers' holiday pastime activity a few years ago.
Game Masters is set up like modern clubs with lounge leather seats, loud music and playful lighting.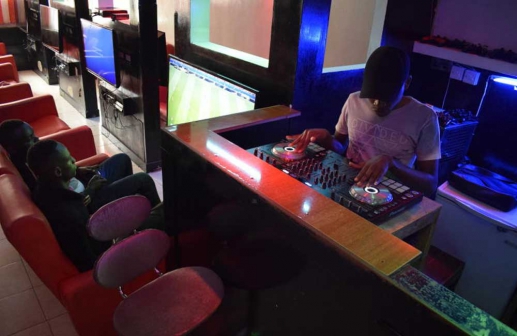 All the seats are full with young people fiddling with pads, busy competing against their peers. A DJ is set up at the corner, playing the latest hits. The buzz in the room is addictive. You can smell the sweat and hear the winners screaming with joy.
"I have an Xbox at home but this is way cooler than playing at home," says Martin, a frequent client at a local gaming zone.
Together with his clique of friends, they are standing patiently outside the premises waiting for a few gamers to leave as the place is packed. This is where every young person on school holidays seems to come spend their time.
"Sometimes the 'party' is too 'lit'. I think this is the new craze in town," he says with a smile.
"They have cookies and stuff that guys like. I mean, this place is cool," he laughs.
Formerly the Game Lounge, Game Masters is one of ten known lounges in the CBD that have become the new hangout spots.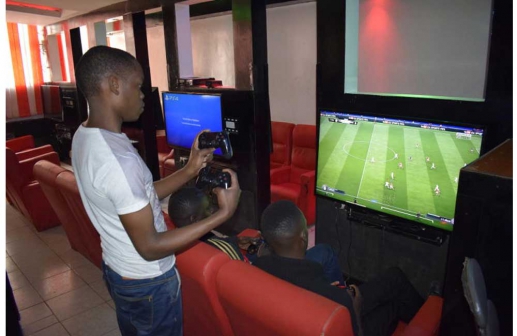 Customised with the latest gaming gear and snack corners to increase sales, gaming lounges are quickly becoming a booming business. Such a successful venture is it that the number has grown from two to ten lounges within the last five years, more so the last one year- right about the time that jam sessions were banned.
Since the ban of jam sessions and other gatherings that teens used to love, common hangout areas have been built into malls and rave joints that many can't afford. The gaming scene offers affordable alternatives to 'live it up'.
A game is charged at Sh200 per hour. If you're a 'pro', an hour is all you need to get you that adrenaline fix. But one-time spenders like those are not the reason why every week there is increased interest in gaming.
Consumers like Martin who are repeat customers recruit friends, most of whom can spend Sh1,000 each on a single afternoon of playing.
What must have started as a relief to parents, that their kids are busy playing games in a safe environment, has turned into a costly affair, albeit one that still preferably than the cost of losing their children to crime and the risky behaviour that jam sessions and concerts presented.
"The problem with jam sessions was that they were becoming crime hotspots. The youth that were associated with the activity were also associated with stealing and since jam sessions were banned petty thefts incidents in the CBD have gone down significantly," opines a reggae DJ who grew his unit by playing in the sessions.
"But it wasn't always like that," notes Frank, 30, who reminisces on the days he used to sneak to go for jam sessions as a teenager.
"It was a healthy way to blow off steam," he recalls.
Gaming is not just a big deal for Pulsers in the CBD. In most Nairobi city estates, the trend seems to be growing. While the price difference is negligible the estate gaming zones are not doing as well as the ones in the city centre.
However, it is not all innocent fun at these seemingly happy, if a tad lazy, but positive culture. Put a group of hot-blooded youngsters in a group to have ideas and other ideas will crop up. As martin confesses, a lot happens in such joints.
"It is true that for us to enjoy, we need a little 'boosting' and so alcohol and other stuff that keeps you a bit tipsy come in handy. Playing games when sober is not fun," says Kelvin, who is a frequent visitor to a gaming zones in his estate.
"We don't buy the stuff at the gaming lounge as it is not sold there. We come there with our own," explains Kevin. Obviously when in the dens they share with other players regardless of their age.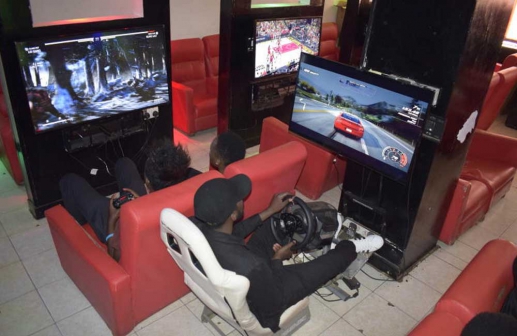 "The dealer is not obvious so you have to be really keen to see him," says Christine.
While drinking for over 18 isn't illegal, hangouts where teenagers and adults can be found would be better if they had a strict no alcohol policy to avoid fake identity cards and incidents where older looking teens front as adults or the teens front as clients yet push their product to willing and curious teens under unsuspecting or careless management.
"We don't sell alcohol because a huge percentage of our clientele is teenagers. It falls on us to be responsible," says one of the managers.
Yet there has been reports of an edible 'cookies' dealer at their location to which they feign ignorance.
"I drank Fanta from a bottle my friend had bought at the lounge and became intoxicated. I didn't understand what was happening as my friend was laughing at me. Turns out that the soda was laced with something," confesses Jessica.
Also unknown to many, the gaming joints are not just about the popular games. Some are also places where pornographic movies are watched and sold.