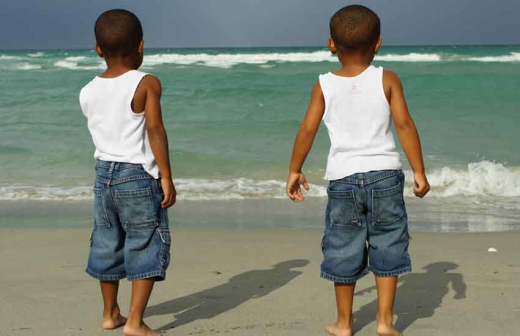 In the past, among some communities, twins or triplets were dumped in the  forest to die or killed outright
In other cases, women who gave birth to more than one baby had one of the babies (especially girls) killed or given away
The women and the babies were subjected to elaborate cleansing rituals because they are considered "conduit for evil"
Even in this day and age, some Kenyans (and Africans by extension) still hold dear some strange cultural practices that were based on unfounded myths and ignorance. Take the case of giving birth to more than one child, for instance.
A nasty incident recently happened in Wekelekha village in Kanduyi constituency in Bungoma County where newly delivered twins died because a father-in-law considered them a bad omen.
Apparently, the new-borns died when their mother, Lillian Wanyonyi was barred from entering her house by her father-in-law, Joseph Nyongesa, insisting that special rituals had to be conducted to ward off the bad omen that the babies' birth allegedly portended before they could be let in.
Lillian reportedly delivered the babies at a local dispensary and was picked by her husband, Charles Wafula after being discharged.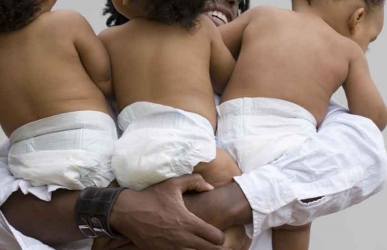 The couple's happiness was, however, short-lived after the old man denied them entry into the home, saying that first born twins would not be allowed into the home until certain rituals were conducted.
A frustrated Lillian fled and hid in a nearby maize plantation where, as the story goes, her babies died two hours later in the dark.
This is just one case among many that go unreported in the villages. It is part of outdated cultural beliefs across Kenya and Africa. Although on the decline, it still happens, albeit secretly and away from the hawk eyed human rights types.
In the past, among some communities, twins or triplets were dumped in the evil forest to die or killed outright.
In other cases, women who gave birth to more than one baby had one of the babies (especially girls) killed or given away and then subjected to elaborate cleansing rituals because they are considered "conduit for evil".
Despite advancement and spread of information on biological explanation for twins or triplets, some local communities still consider such babies as evil. Claiming they bring bad omen.
Children born with teeth, those born feet first and boys with one testicle were also considered evil.
But among the Mijikenda from the Kenyan coast, twins or multiple births are considered a blessing. However, elaborate rituals are performed to such babies.
"We mix special herbs with the cud of a sheep or goat and spills it on the babies," said Shaban Ndege, a Kaya Mtswakara elder from Kwale. "This is to avoid diseases or death of the twins."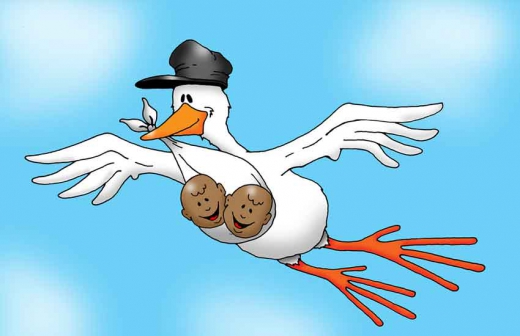 The elder says twins are also served special soup from different pots to bar any misfortune from pursuing them in life. Families that give birth to twins are considered fertile in the coastal region and people with a desire to have multiple children rush to marry them.
Mijikenda community council of elders chair Vincent Mwachiro says that skin from a goat's head is made into wrist bungles (rings) "viroko" for the mother and her twins as part of an elaborate ritual to "protect" them.
"During the naming of the babies, these skin bungles are dressed on the wrist of the twins. If they are a male and female the bungles are dressed on the right and left wrists respectively," he said.
Former Msambweni MP Kassim Mwamzandi, a twin himself, says such babies are regarded a double blessing and hence selfishly guarded by the family.
CASH-STRAPPED MAN WHO COMMITTED SUICIDE BECAUSE WIFE DELIVERED TWINS
To some people, multiple births are nothing but a burden. Take, for example, the case of a man in Elgeyo Marakwet County who last month committed suicide after his wife gave birth to twins.
The 34-year-old man drowned after he jumped into a well at his Katalel home. The man is said have complained that the responsibility of taking care of his family was weighing him down.
Katelel West assistant chief Luka Ruto said it may have become difficult for the man to provide for his family.
 "He jumped into a well in his compound and was already dead by the time area residents arrived to rescue him. He had no mental problems," he said. He said police officers from Iten took the body to the Iten County Referral Hospital mortuary for post-mortem.
Different communities hold varied beliefs about multiple births. Among the Turkana, for instance, twins were believed to be a bad omen. Charles Lokioto, a Turkana elder told the Crazy Monday that twins were viewed with suspicion and one was given to the in-laws of the mother or father when he or she was done with breast feeding.
 Both could not be raised in one home. Before the separation, the mother of twins would stay indoors with them to avoid raising eyebrows.
Luos, on the other hand, largely celebrated (and still do to date) twins even as a section is opposed to them. Luo Council of Elders Chairman Mzee Opiyo Otondi says a woman who delivered twins was considered a heroine.
Just like among Kalenjins, twins, among Luos, were and still are very special. So much so that special celebrations, which included slaughtering an animal and conducting rituals aimed at protecting their health.
The first to come out is most likely named Opiyo (male) or Apiyo (female), while the second one would be Odongo (male) or Adongo (female).
Apiyo is derived from Luo word 'piyo' meaning 'fast', hence the first baby to come out would be considered to have been quick in his or her actions. John Bor, the chairman of the Terik Council of Elders, says twins were welcomed with celebrations.
"When twins were born, the whole community was happy. It meant that Asis, their god, had seen and blessed them," said Bor.
If twins are delivered in hospital, Chebotipin says the cleansing ceremony should be conducted before the children are allowed to enter the house.
Among the Maasai, the birth of multiple babies was regarded as a blessing. However, there was a caveat: This was only so if their mother was circumcised.
Before the campaign against female genital mutilation took root across the country, it was considered taboo for an uncircumcised woman to deliver multiple babies in a single birth.
"If such a thing happened, the mother of the babies would be circumcised immediately to avoid a curse.
An uncircumcised woman giving birth to multiple babies in a single birth was a curse and to cleanse her, the woman had to be circumcised," Harrison ole Kamwaro of the Maasai Council of Elders said. However, the babies were not harmed.
While the Meru rejoiced at the birth of twins, the Kikuyu considered them taboo. To shield the community from curses, the new-borns were killed immediately.
Kikuyu elder Mwangi Gachagua said midwives bore the grim responsibility of ensuring that such babies did not live. But the custom ended with the advent of Christianity.
Church minister Kagochi Mwaura said modern religions gave a lifeline to twins as the community shunned the culture. In the traditional Meru community, the birth of twins was celebrated as it was regarded as a special blessing to the clan.