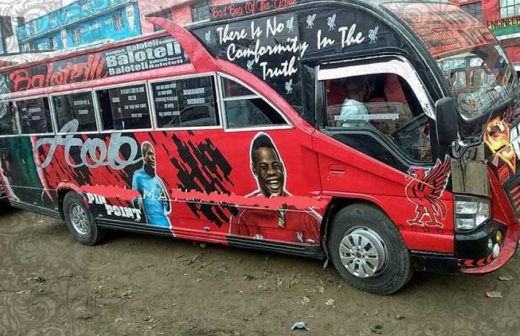 Matatus across the country will provide free services for the elderly and disabled a day before and during the August 8 elections.
Matatu Owners Association (MOA) chairman Simon Kimutai said people aged above 75 and the physically challenged would be eligible for free service during the elections.
The two groups of people will be ferried from their homes to the polling stations and back.
"As part of ensuring that everyone exercises their right to vote, we will be transporting the aged and physically disabled at no cost on election day," said Mr Kimutai.
The gesture comes amid efforts to foster peace during the campaign period, which in the past has proved to be volatile.
Last week, Matatu Welfare Association chairman Dickson Mbugua launched a countrywide campaign to preach peace before and after the August polls.
And on Wednesday, MOA went around the country posting stickers on public service vehicles urging people to maintain peace during the elections.
"We don't want a repeat of the 2007-2008 post-election violence because we made heavy losses," said Mr Mbugua.
Prevent chaos
Kimutai however said the vehicles would not provide services in violence-prone areas to prevent the chaos from spreading.
"We will withdraw our services from any areas where violence erupts to avoid transporting those responsible for it to other areas," he said.
"Uncertainty will mean loss of business because people will remain indoors, and that is why we are preaching peace."
The MOA chairman also spoke out against the alleged migration of residents from the city to other parts of the country, saying people had nothing to fear.
Kimutai explained that in areas such as Kangemi, the number of people boarding buses to the Rift and Western regions had gone up during the campaign period.
He however dispelled claims that the migration was because residents were in fear of their lives.
"There have been signs of people relocating but for all we know, they might have registered as voters back home and are travelling there to vote and then return to the city," he said.
Kimutai also urged politicians to refrain from making inflammatory remarks that could incite youths, who he said had a lot of misplaced energy.