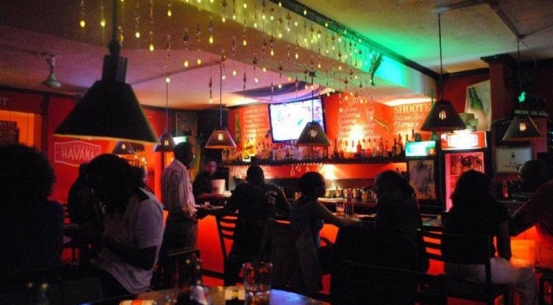 Some vanished from the entertainment scene due to mismanagement or maybe their shelve lives came to an end.  
For others, it was a case of getting into loggerheads with the city fathers over noise pollution while for others, time was simply up as the crowds moved to new joints.
Cut-throat competition has also thrown some of these joints out of business.
New Florida
One of the most iconic clubs is New Florida club "Mad House"- name coined after its resemblance to traditional African mud hut, but later on revellers changed the name to "mad house", mainly because of the erotic one-hour show time at 1am.
New Florida was located along the famous Koinange Street. This club will go down the memory lane as it mentored many a local DJs and was once a leading one-stop entertainment venue for tourists as well as international artistes.
Florida 2000
Florida 2000, simply referred to as F2, was located next to Kenya Cinema along Moi Avenue was the host to freestyle battles in the 1990s and was popular for the reggae jam sessions on Sundays. Famous rap groups among them Kalamashaka and K-South honed their skills there. The curtains fell down on this night club in 2015.
I-Club
Formerly known as Tacos, I Club overlooked Kimathi Street in Nairobi's CBD, with neon lights welcoming revellers to the joint, few people would hesitate from going inside to see what the nightspot had to offer.
However it was rumoured to be a gay bar, which saw some revellers keep off and the management put stringent measures that saw the bouncers turn away some partygoers from the premises.
Prone to crowds due to its location, the club did not allow people below 21 years in over the weekend.
It had a spacious lounge and additional space in the balcony and could, therefore, take huge numbers. Comfortable couches and bar seats were well set to create enough dancing space.
Good music by the in-house deejays and themed nights were some of the features of I-Club. The building that hosted Tacos is now a pizza joint where Pepino's Pizza is now doing vibrant business.
Club Bettyz
Club Bettyz was one of the most popular entertainment spots in Nairobi's Central Business District. Situated on Kimathi Street, where a number of other clubs, often frequented by the youth, thrive so well, Bettyz attracted many young people thanks to its pocket-friendly prices.
 It was spacious and could accommodate a good number of patrons on any busy day. Due to its location, it was an easy option for fun lovers.
The ambience, largely mastered by low light and a little night feeling created the right mood for anyone who would like to indulge, forgetting the day-to-day hassles.
Even with good services from the waitresses and security details, most of the time, the club was ever congested creating opportunities for petty thieves to easily steal and make an escape.
The management struggled with the security problem and they were always improving on it and despite giving the club a facelift by refurbishing the venue they still closed doors and the building now houses Club 64.
Secrets Lounge
This was a little hide-out at the far end of Nairobi CBD. It was a posh joint.
Wednesdays were entertaining with poetry and spoken word theme topped with a karaoke show and come Thursdays you would find all salsa lovers on the floor.
But the dancers were kind of strange as it was a male-male affair. This saw secrets lounge termed a gay bar.
This joint closed doors in early 2015 and was refurbished, given a facelift to an entirely new club popularly known as 24/7
Club Envy-
Located along Tom Mboya Street, Club Envy could be best described as the official 'unofficial' gay bar in Nairobi.
 This saw club Envy raided by the police leading to the arrest of more than 60 patrons as it was perceived to be friendly to the gay community.
This could have been the reason as to why the club vanished without a whimper.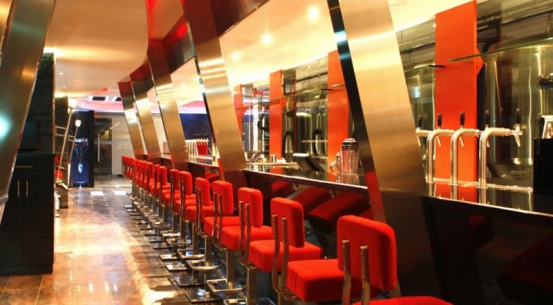 Club Sylk
This was a classy uptown entertainment joint situated right in the CBD on Kimathi Street Opposite Nation Centre.
Sylk offered good quality music including live bands, great food at amazing discounts throughout the week.