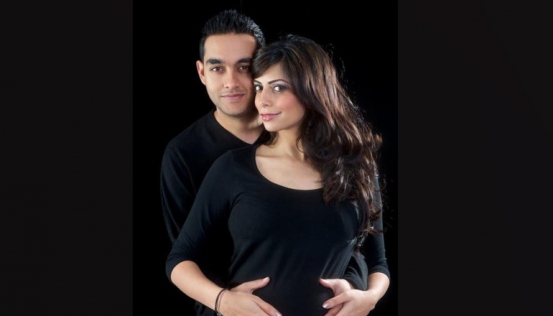 Pinky and Raj's love story began almost two decades ago.
"We met almost 19 years ago in Nairobi. We had the same circle of friends. I met him through my brother and we immediately clicked," Pinky says.
"I noticed her 5 years before we formally met," admits Raj. "I assumed that she was way out of my league so I admired her from a distance. I would not say it was love at first sight though. She is beautiful, so I was definitely attracted to her. But love is much deeper than what you see, you need to get to know a person before you fall in love," he explains.
As they got to know each other, Raj found that that he had to leave for the UK for further studies. A thing that didn't go down too well with Pinky.
"I could not live without him and so I found a way to join him there. I enrolled for a media course in the UK. Now we could still be together," she says with a laugh.
Despite the smooth flow of the relationship, Pinky had some reservations.
"Raj is three years younger than me, so I was very wary initially. I knew the age gap would be frowned upon by the old-fashioned folks. There was a huge attraction between us but I held back until much later," she confesses.
Their courtship years were also not without some drama. They broke up and made up so many times that they lost count.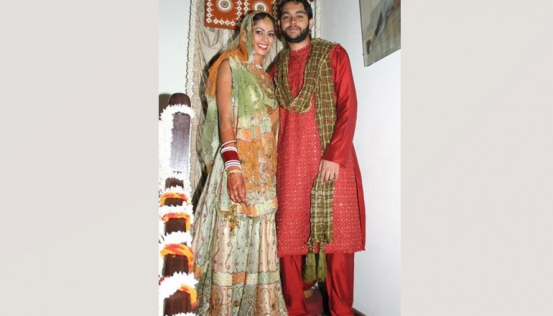 "It was like a magnet kept pulling us together. We courted for so long and that somehow made us grow closer."
10 years into the marriage, Raj affirms that he is in the union for the long haul.
"When we were younger we broke up a lot but as a married couple I have never thought of walking away from us. Marriage is sacred."
One thing that has held them together is total transparency and honesty.
"We have no secrets. There are no facades. We are as real as we can get," says Raj.
The happy couple is blessed with two lovely children; Ariyana Raj Sehmi and Arian Didar Sehmi. They visibly perk up talking about them.
"We have lost four pregnancies. That makes our two all the more special. We are looking forward to being the best parents we can be because being their parents is the greatest honour we can ever have," says Raj.
Losing four pregnancies was an emotionally draining experience for Pinky, one she is very glad is behind them.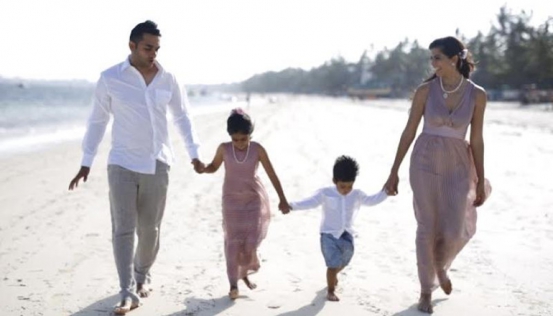 "Those were very difficult times for me. Raj was my pillar of support and was willing to do what it took to get pregnant. We would have conversations about being content without children and maybe being OK with having our dogs," she recalls forlornly.
"Raj taught me patience and made me laugh when the days were grey," she continues.
Raj on the other hand says that Pinky made him a better man in all ways and through being with her, he has learnt a lot about relationships.
"The biggest challenge for any young couple is learning and accepting each other. In our Indian culture, accepting and respecting each other's families is also a big aspect of any relationship. This is something that a young couple should strive to have."
If they were to do this all over again, would they change anything?
"Nothing. The imperfections made it perfect," they concur.