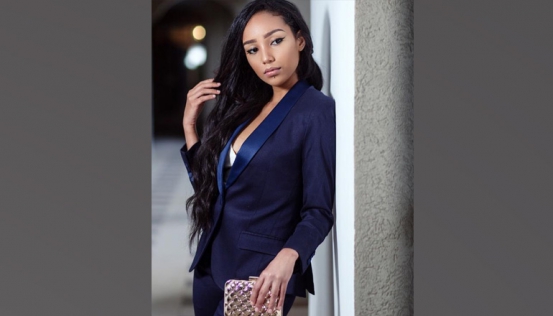 Sunday is the day when: I get to relax and spend time with my family.
Once I'm up: I check my phone just in case there are any important calls or emails I need to respond to.
If you could replace Sunday with any other day which one would it be? If I could replace any day with Sunday it would be Friday. That's because Friday for me is such a fun and calm day.
What you love most about Sundays: The fact that all my family members are home and I get to spend time with them.
What you don't like: I don't think there's anything I don't like about Sunday.
Sunday menu: It's mostly Brazilian cuisine. I absolutely love the whole concept at most Brazilian restaurants where they have a variety of salads and all types of meat.
Rules you break on Sunday: I sleep a lot.
That one thing you have always wanted to do but haven't done on Sunday yet: Since I don't do much on Sundays I always want to go to the spa but I never seem to.
Sunday activities with family include: Cooking, eating, talking and listening to music.
Sunday tracks: We listen to a lot of gospel music.
Read:
I last read was about successful people like J K Rowling and Steve Jobs who after a lot of scorn from others still triumphed to become such inspirations to a great many people.
Heard:
The last memorable thing I heard was that God never sleeps.
Saw:
Two young boys I met in Kampala, very happy and full of life despite their adversities in life which taught me a lot. Happiness comes from within not from material things.
Tracy Wanjiru is a show host, lifestyle blogger and ASFA Best Dressed Female Media Personality/Entertainer of the Year, 2016.