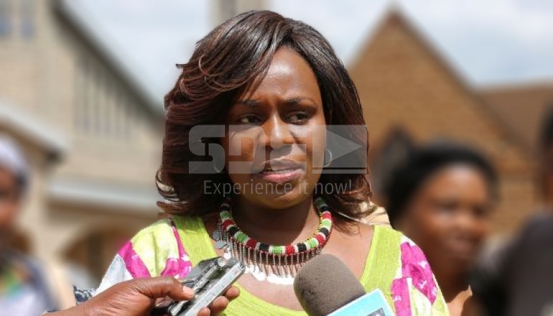 Nyeri Woman Representative, Priscilla Nyokabi, shocked residents with her church donation at a recent harambee in Nyeri County.
Kega and Nyeri gubernatorial aspirant Dr Thuo Mathenge donated Sh110,000  and Sh 20,000 respectively, but it was Nyokabi's Sh2,000 contribution that was greeted with murmurs as the audience  pleaded with Fr John Mbai, the MC, to read out the amount again. 
Nyokabi acknowledged giving the Sh2,000 donation, but ruled out any mischief, saying the amount was dictated by the number of harambees she is invited in a week.
"I'm seated here going through a list of harambees I'm supposed to attend this weekend and surely, I can't afford to pay more than that unless people want me to steal. I always ensure that I give the little I have," Nyokabi told The Nairobian.
 Margaret Wanjiku, a Catholic faithful, lamented that the politician's donation "came as a surprise because a person of her calibre and means should be able to give more. Many of us are also struggling to make ends, yet we gave given over Sh5,000."
John Mwangi argued that the Woman Rep's contribution would not make any difference and has rather exposed her for who she is.