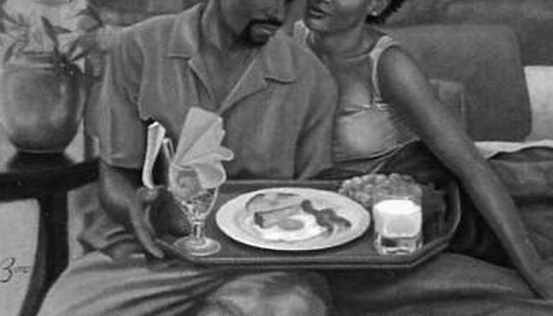 The survey which was commissioned by The Nairobian and carried out by Infotrak Research and Consulting this September showed that 77.3 percent of ladies interviewed knew women who were having extra marital affairs contrary to popular perception of men as the unfaithful parties in a relationship.
Tabitha Mumbua thinks married in towns cheat more than those in rural areas with money, revenge, seeking favours and marrying the wrong person being key drivers and she thinks "Women can only stop cheating through trust and communication. Women need to identify the right person without pressure. They do not need to compare themselves to others since everyone has her own standards."
Regina Mulu reckons that for choice of partner to cheat with, the man's best man is one culprit followed by "close friends, workmates and classmates" with infidelity being spurred when they (wives) are ignored by their husbands or boyfriend friends and chances for cheating are provided by being away at work, religious crusades, (overnight) prayers, shopping and working the night shift providing perfect excuses.
Catholic Church Archbishop Martin Kivuva blames infidelity to exposure to media and movies even as the church encourages faithfulness in marriage and for those who are not married. "Faithfulness has something to do with people's upbringing and understanding" he said adding that he cannot depend on figures from surveys since it all boils down to "on exposure of the communities that is why you find that there are challenges in cities and towns where people live in small space where young people are interrupted."
In Mombasa, early marriages leads to experiments At the Kenyan coast, cheating wives are simply paying their husbands with the same coin as Florence Mwavali, a fashion retailer explained, arguing that wives cheat when their husbands have also betrayed their vows. Florence, who suffered divorce after 13 years says cheating on a womanizer is sure revenge while for Jamila Mahfoudh, a career woman, singles out neglect as reason enough for a wife to seek solace elsewhere especially men who view marriage as a place of zero challenge and leave their wives to their own devices.
Jamila says romance should continue long after courtship as "All women want a fairy tale romance from their husband and will not go through the dangers of an illicit affair if only husbands would take care of them." Mwanaidi Sultan, a single mother of three says that the problem with Mombasa women are early marriages to older men as second wives leading to unhappy marriages and "When they meet a young strapping male somewhere down the line, they throw all caution to the wind and dive headlong into extra marital affairs."
Katherine, a 'night nurse' has observed that cheating wives at the coast are hookers supplementing their husband's meager earnings as "You will find that some men down here are drug addicts who do not take care of their families." Mombasa Catholic priest, Fr Gabriel Dolan says that cheating in marriage "should not be blamed on woman as it is a societal problem as the men they cheat with should always bear the blame," he said, agreeing that remaining faithful is a challenge most couples face while Bishop Robert Wafula of Neno Evangelism Centre, Mombasa, was of the opinion that women who cheat on their husbands lack guidance. "We are in the business of counseling couples and upholding the families.
Related Topics