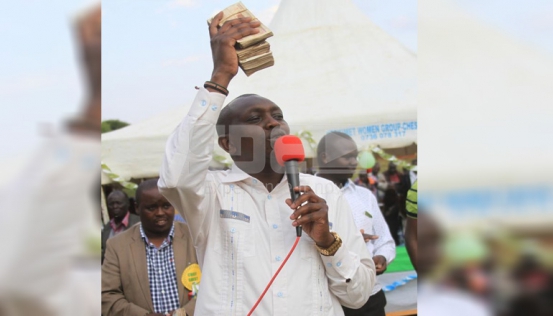 People who know Oscar Sudi point out that his good fortunes were not a fluke, owing to  his early tenacity in business and his capacity to maximise on opportunities.
Gilbert Tenai, Sudi's close friend, told The Nairobian that "I have known Sudi for over 20 years and the empire he has built is an inspiration that echoes the adage that as a man thinketh, so he is. He was born in a poor family but refused to accept that he would stay in poverty."
According to Tenai, Sudi "once herded cattle for a former councilor who passed on last year to make ends meet before joining the matatu industry. He later became a second-hand motor vehicle dealer. He has a special way of interacting with people and would build links where you never expected."
Steve Sorobit from Kesses Constituency says Sudi is sharp-minded, both in business and politics. "He had a property business office in Eldoret town and during political campaigns like 2013, he would easily relate with people because he understands both extremes of life.
He is still humble and reachable in this town.
Every weekend, he mingles with locals and has a heart to help the needy," said Sorobit.
Sudi added that, "I lacked school fees but had to multi-task and do private studies until 2012.My family is stable, my two brothers and sisters have businesses and we support 87 students in high school and universities to attain their dreams. I know what poverty means and always want to help, hence over Sh500,000 from my about Sh740,000 salary goes out to charity."