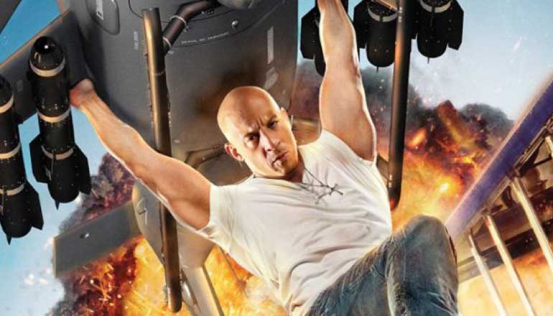 Film enthusiasts have had quite the year considering the number of motion pictures that have graced the screen this year. We've seen Will Smith transform from his suit-donning, wisdom spitting self to one of the most fierce and precise assassins after he put on the red and black mask (Deadshot) in Suicide Squad.
The lady's man, Ben Affleck, didn't disappoint either after going back to the bat caves and putting on his armour and toys to face off the son of the Gods, Superman.
As fate would have it, Captain America (Chris Evans) renewed his long time beef with his Avengers mate Iron Man (Robert Downer Jr) and got other 'cats' such as the black panther, 'Buky', Ant-Man and the elusive Spiderman to turn against each other in the Civil War.
Marvel and DC comics productions aside, we cannot rule out movies such as War-craft that gave blood-yearning fans a taste of the same not forgetting Kenya's very own Lupita Nyong'o who made history-again with her film Queen of Katwe. Adventure lovers were treated to quite the screen spectacle when childhood films such as Tarzan were given a new lease of life; not forgetting The Jungle Book, which once again put humanity against nature's beasts.
Now as we bid the year of the '6' goodbye and welcome the '7',the stakes can only get higher as fans welcome sequels to some of the greatest movies ever made as well as some fresh cuts yet to hit the big screens.
Triple X: Return of Xander
With promotional posters for the movie that is expected to be out January 20, 2017,already out, fans are already reeling at Vin Diesels buff muscles and 'badass' tattoos.
The action flick is expected to pick up where the first and second instalment, 'XXX' and 'XXX: State of the Union' respectively, left off.
As fans can remember, Diesel's Xander Cage had been previously revealed to be dead. In the film, it's expected that he will not only come back to life, but also come out from his self-exile to try saving the world from a new danger posed by an apocalyptic weapon known as 'Pandora's Box.'
Fast And Furious 8
Vin Diesel and his crew are once again involved with Mr Nobody (Kurt Russell) and the action packed adventure sees them set their eyes on concurring new roads. With the entry of new stars such as Helen Mirren and Hobbs (Dwayne Johnson) being imprisoned, the movie is quite promising as fans get to experience a plot twist. The movie comes out April 2017.
Transformers 5: The Last Knight
Nothing beats a good Transformers movie. Next year fans get to experience the blood rush, clash of steel and sheer excitement all over again as the machines clash. This time however, Optimus Prime wants to return to his home planet which was laid to waste but must recover an ancient artifact on earth to help rebuild his home world Cyber Tron. The movie will hit theatres on June 23, 2017.
Pirates of the Caribbean 5
Captain Jack Sparrow (Johnny Depp) is pursued by an old rival, Captain Salazar (Javier Bardem), who - along with his crew of ghost pirates - has escaped from the Devil's Triangle, and is determined to kill every pirate at sea. Jack seeks the Trident of Poseidon, a powerful artifact which grants its possessor total control over the seas to defeat Salazar.
You know Depp never disappoints so brace up for a good time as the movie hits theatres May 26, 2017.
Fifty shades darker
Need I say anything on this?
When a wounded Christian Grey tries to entice a cautious Ana Steele back into his life, she demands a new arrangement before she will give him another chance. As the two begin to build trust and find stability, shadowy figures from Christian's past start to circle the couple, determined to destroy their hopes for a future together. Let's wait for that as it comes out February 10, 2017.
Wolverine 3
The plotline of this marvel's instalment to the world is not yet known but by Jove it's going to be one to remember. It is expected to be Hugh Jackman's last role as the iconic Mutant thus we expect he is going to give us something legendary. Thousands recently took to Twitter to give ideas on what they wanted to see in 'Wolverine 3' so let's wait on March 3, 2017.
Fist fight
With a cast such as Ice Cube, Charlie Day and Tracy Morgan, you are definitely in for a rib-cracker. It's on the last day of the year and mild-mannered high school English teacher Andy Campbell (Day) is trying his best to keep it together amidst senior pranks, a dysfunctional administration and budget cuts that put jobs on the line. Things go from bad to worse when he accidentally crosses his much tougher and deeply feared colleague, Ron Strickland (Cube), who challenges Campbell to an old-fashioned throw-down after school. News of the fight spreads like wildfire and ends up becoming the very thing this school, and Campbell, needed. Movie comes out February 17, 2017.
Bastards
Peter and Kyle Reynold are two brothers whose eccentric mother (Glenn Close) raised them to believe their father had died when they were young. When they discover this to be a lie, they set out to find their real father, learning more about their mother than they probably ever wanted to know. The comedic thriller comes out January 27, 2017.
Bad boys 3
"Bad boys, bad boys... what you gonna do when they come for you" is the theme song that will forever remained etched in the minds of true bad boys fans. Going by Will Smith and Martin Lawrence's words, there definitely will be another instalment to the Bad Boy franchise and who better to play undercover detectives than Martin and Will. But nothing is cast in stone yet, so we will have to wait and see what happens.
Kingsman 2, the golden circle
The sequel will follow Eggsy's transition into the modern-day gentleman spy.
Kingsman HQ was destroyed by the villain Poppy (Julianne Moore), So Eggsy (Taron Egerton) and Merlin (Mark Strong) joining forces with 'Statesman', their American counterpart .
Oh and Channing Tatum is expected to join the cast so watch out for that. The sequel is directed by Matthew Vaughn. It will open in theatres on June 16, 2017.