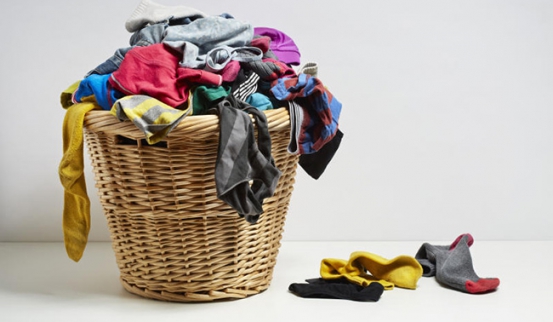 Once upon a time, the dobi was alive in most neighbourhoods. Shirts, pants, underwear and socks made colourful jumbles in wheeled canvas carts and whirled in big washers and dryers.
That was before mama nguo showed up in city estates and killed the dobi market. These women clean clothes to earn a living and are quite popular with bachelors and single dads. Even though, they still knock at your doors for work, technology is here to compete with them for clients.
Today, laundry services for those who can afford, is just an App away. Launched in Nairobi last month by Janet Otieno, FO Odunga and Funsho Finnih, Kisafi App offers laundry and house cleaning services.
Kisafi was originally designed by foreign founders who were living in the country temporarily in a rented flat.
"They couldn't find laundry services without going through hoops or paying an arm and a leg. Such services are commonplace in their countries of origin," Otieno said.
"Consider us the Uber for laundry and home cleaning," said Janet, adding that, "Our users request premium laundry pickup and drop-off and low-cost home cleaning services with a tap of the button via our free Kisafi Android app or at Kisafi.com," explained Otieno.
Kisafi offers a flat rate 'all you can fit' per bag pricing. The bag is huge enough to hold close to a week and a half's laundry, and costs Sh1,200.
This writer tried the service, logged on to the website and ordered for three laundry bags. They were delivered at his workplace for free.
Next, he stuffed all the laundry he had in one of the laundry bags and ordered for cleaning. On the website, clients choose the day and time of laundry pickup and delivery.
When the Kisafi team showed up at his door to pick laundry, they looked nothing like your ordinary mama nguo. A swanky looking young man and friendly lady were ready to pick the laundry. A day later, it was delivered. Customers will receive a text message to confirm their availability.
Kisafi also provides home cleaning services, from vetted, experienced cleaning professionals for Sh750. Kisafi's digital marketing associate, Eric Kariuki said that to ensure security of clients, they install cameras during house cleaning.
"Of course you wouldn't trust anyone to clean your entire house. So we install cameras before the job is done and it is reviewed after," he said.
Related Topics