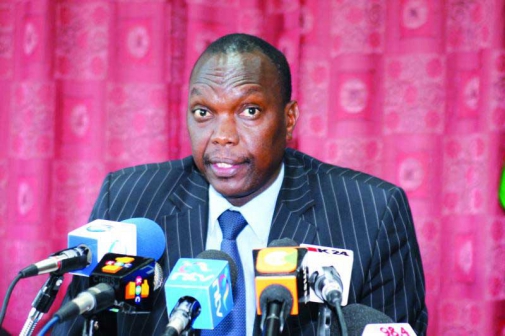 I joined the University of Nairobi in 1984 for a bachelor's degree in Land Economics.
The most memorable moment occurred during my first year. It happened that our leaders then— Mwandawiro Mghanga and Titus Adungosi (now deceased) had been arrested. Another student leader, PLO Lumumba, organised to lead a demo to press for their release, only for him to fail to show up at the Graduation Square as planned.
I was among the comrades who were cornered by police while protesting. Rather than be clobbered, I jumped over the fence onto Waiyaki Way with a policeman in hot pursuit. I ran non-stop all the way to Westlands, where I jumped into a matatu and went to hide in Kangemi for two days!
It was at the campus that I met my wife Margaret Mwonjoria. I was in my final year. She is the best thing that happened to me in campus.
Partying was a risky affair then, so I avoided it. Apart from Maendeleo House, Utalii House, GPO and Serena Hotel, the stretch between UoN and the CBD was forested and had slum houses. The risk of getting mugged on the way from a club was too much for me. But life was fun as I was an active volleyball player and eventual campus team captain. I joined campus on the same day with the likes of Ainamoi MP Samuel Chepkonga and former Nation Media Group boss Linus Gitahi, besides brushing shoulders with Bomet Governor Isaac Ruto, who was two years ahead.
Jeremiah Kioni graduated from UoN in 1987.