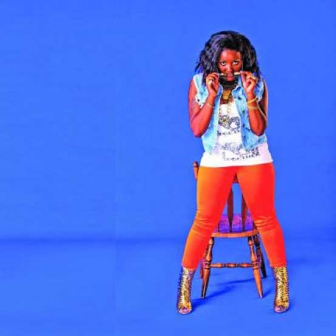 Barely a month since it was officially published on YouTube, Take it Slow, a video by new group Zikki featuring Jaguar and recorded by Main Switch Production, has attracted a huge following.
The video is flashy. It follows the moving story line around a poor young man who grows up in the shanty slums and falls in love with a girl from a rich neighbourhood and now, he is at loss as he seeks wisdom from his friends.
"Anabonga tu kilami,na hapendi mama pima (She only speaks in English and does not take estate brews), hapendi za madondo, anataka tu mapizza (She does not eat in food kiosks, going only for pizza)," the lyrics goes before the refrain: "Mpenzi wangu never, mpenzi wangu twende polepole
(My love take it slow, step by step)."
The chemistry between the two artistes is magical, the emotions deep.
Zikki group is among new artistes who have managed to break through this year. The other new stars who have made a strong entry into the crowded music scene are Cece Sagini, Dufla, Kush Tracey of the famous Dandia reply track. Both Cece and Tracey were highlighted in the Pulse MicCheck (this column) some few months ago as some of the most promising new artistes of 2015 before they got a nomination in the PMVA New Artiste of the Year category. Now, the four are facing each other as the inaugural PMVAs get underway.
"My music is urban contemporary. It has a good feel to it when it comes to the beats, which you can dance to but at the same time you get a message through the lyrics," Cece told Pulse during an interview, before she released her new video I'm a Doer (featuring Octopizzo), the video that has landed her a PMVA nomination.
"I'm really grateful and very humbled for the opportunity to get nominated. It means a lot to me since it shows that people out there are appreciating my work and they are paying attention to what am doing. It has not been an easy journey and I have my fans and above all God to thank. My career is keeping me on toes since I have to push myself and work extra hard to put out even better work out there and stay consistent," Tracey said of her nomination thanks to the Hauwezi ni Dandia video.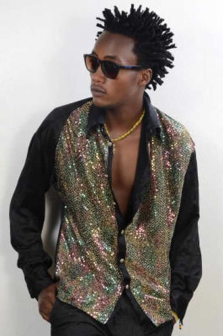 Asked what he felt about his nomination as a new artiste, a jubilant Dufla, the Tempo nominee said:
"It means that people are appreciating my music including the industry players like PMVAs and I thank God for that. This has impacted my career by selling my brand to the audience.
"I am bringing the old vibe in a new style, and all of us know old is gold," he added.
Asked if he has a management team seeing that many upcoming artistes fail to make it big as they have no support, Dufla said: "I have been working with Visita of Grandpa records as my audio producer. He understands music as art, which makes it easy and fun for us to work together. About the video producer, I look for a person who is skillful and creative with a flexible style. That is why I chose Young Wallace."
For more details on the PMVAs, log on to sde.co.ke/pmva