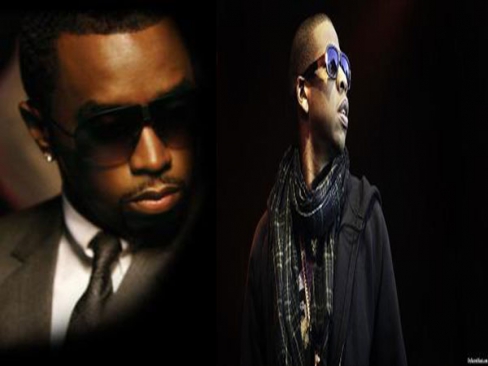 Diddy: $60 million
Sean 'Diddy' Combs known for his Cîroc brand and Bad Boy record label comes out as the head honcho in this year's cash king's list, dethroning Compton and N.W.A's very own Dr Dre who was leading the pack last year.
Though he rarely performs these days, Diddy wears the crown thanks to the fruits of a reputation forged in music. His business endeavours such as his Revolt TV network, Sean John clothing line, alkaline water brand Aquahydrate and Cîroc vodka, have seen him become king this year.
He's also said to be priming a new album 'No Way Out 2', and with such a feat, there is no doubt it will be getting much of everybody's attention.
Jay Z – $56 million
Money-making ventures like entertainment company Roc Nation and Armand de Brignac champagne as well as owning the Brooklyn Nets saw 'Jigga' come in second on this list.
His 22 shows with Beyoncé also boosted his bank figures. Talk about being a power couple!
Drake – $39.5 million
Having made a tad more than Dr Dre, the Canadian import clocks his highest payday yet, thanks mostly to earnings on the road, where he grosses about $1 million per night. Touring and endorsement deals with Nike and Sprite took his bank account from 0 to 100 real quick. His surprise mixtape 'If You're Reading This, its Too Late' also kept his paper stacking as he stepped into the top five this year.
Dr. Dre – $33 million
Selling Beats to Apple earned him $620 million on last year's list, the top annual payday for any musician, ever. His riches escalated with him serving as an executive producer on the N.W.A biopic 'Straight Outta Compton' while his music catalog and Apple deals continued to pay dividends.
Pharrell – $32 million
He had a lot to be happy about this year being a judge on 'The Voice'. His Billionaire Boys Club and Ice Cream clothing lines made sure that his money kept coming in. He's also been clocking multi-million-dollar checks from touring. Now y'all understand why he made the song 'Happy'.
Eminem – $31 million
In a year that saw Slim Shady get his act back together, his gigantic tour schedule with Rihanna made sure his bank account didn't 'Relapse'. The use of two of his songs – the Gwen Stefani-featured 'Kings Never Die', and 'Phenomenal'- on the 'South Paw' movie soundtrack, also boosted Marshal's money vault.
Kanye West – $22 million
Kanye's production, touring and fashion ventures boosted his ego even more and continued to prove that dropping out of college was the best decision he ever made. With $22 million, I think it's safe to say that the producer and fashionista will not have to worry about the numerous law suits he's always getting slammed with.
Wiz Khalifa – $21.5 million
Taylor Gang front man and 'marijuana ambassador' Wiz Khalifa saw his riches hit the ceiling after he raked in a lot of money from various endorsements with Mary Jane paraphernalia as well as his ceaseless touring across the globe. His No. 1 single "See You Again" also helped him cash in a few large Furious 7 checks.
Nicki Minaj – $21 million
Thanks to her Pink Print tour, which Nicki Minaj took to the world in support of her Pink Print album making stops in North America and Europe, Barbie boosted her fortune.
Birdman – $18 million
Birdman sat back this year and just rubbed his hands together as his Cash Money roster consisting of heavy hitters like Drake, Lil' Wayne and Nicki made sure his pockets didn't tap out.
Other hip hop cats who've been putting in work include Pitbull who raked in $17 million and came in number 11, Lil' Wayne who managed to bag $15 million at number 12, Compton's Kendrick Lamar earned himself $12 million coming in at number 13, J. Cole with $11 million at number 14, and Snoop Dogg at number 15 with $10 million.
Positions sixteen to twenty were held by Rick Ross who earned $9 million, Tech N9ne with $8.5 million, Ludacris at $8 million, T.I. at $6 million and Macklemore & Ryan Lewis who raked in $5.5 million in that order.
Who will top the 2016 Hip Hop Cash Kings list? We'll have to wait and see.